My Rating 4.5★★★★  Captivating Stars
Title: First Touch
Author: Laurelin Paige
Genre: Romance/Erotica/Suspense
Type: Book 1 of 2 from First and Last Series
POV: First Person – Female
This review is also available on GOODREADS
"But his eyes caught me. There was something I recognized in them- a sorrow or a longing that was both gripping and haunting. I saw myself in those eyes." Emily
Emily Wayborn was wild from early age living the life; a crazy wild life with her best friend Amber. They were best friends and went thru so much together. It has been five years since Emily decided to leave that life behind she learned the hard way due to her actions and her living style with Amber that she wanted something better for herself. She tried to pull Amber away from that life of drugs, man, sugar daddies and low life of submission but she couldn't take Amber; but she wouldn't leave it behind. Emily thought her life was finally looking better having a good carrier in Hollywood even if it's only a voice behind camera that no one knows the face to match it with but she was making a good living for herself until that call. A call from Amber that placed Emily right back to her old life even if she didn't want to be.
"I don't know what it is about you." His voice was strained,…"But I can't get you out of my mind. You contaminate my thoughts."
Emily hired a private investigator to help her search for Amber but every time she thought she was closed to finding her it lead her to noting. Her only clue to finding Amber was a HOT, dangerous, and powerful man; Reeve Sallis. I couldn't help liking Reeves; I kind of had a love hate relationship with him. I liked him but not so much to trust him. Emily ends up trying to seduced Reeve to find information on Amber but gets nowhere instead she ends up falling head over heels over him. Reeve was a very intense male something in Emily intrigued him and he chased her back and wanted her. They both seemed to be made for each other she was a natural submissive as he was a natural Dom and together they were explosive. The intensity of their sexuality was damn hot. I was not so sure about Reeves intentions though; so the entire book I was biting my nails so hard it was a complete roller coaster ride when you think you know something but you fucking don't know a thing. The author twisted things around and at the end lefts us just shocked and hardly having time to breathe.
"I hope you aren't too saddle sore, because I can't have you in those tight pants a second longer. I need you naked. I need your cunt out. I need to be inside you." Reeves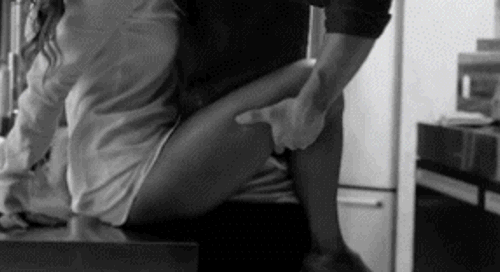 "I didn't want to admit – I'd set out to capture him and instead he'd captured me. I couldn't fight it. It was done." Emily
There was so much hot sexy steamy scenes on this book you do not want to missed; however there are some disturbing things as well that I prefer not to remember or I'll throw up. Overall, I enjoyed this story I was hooked from the beginning I couldn't helped liking both Emily and Reeve but hate both at the same time if that's even possible? Lol.. Maybe it was just some things I didn't feel conformable with and made me want to slap them both haha. If you are looking for a steamy, suspenseful, chilling book you have found it on this book. I honestly can't wait to see the conclusion of this intense read on the next book coming soon on June of this year because let me tell you this book is defiantly a page turner; once you start you will not want to put it down.
"His whispers were unheard whispers. The gasps at the back of my throat were sounds I'd never made. The way my knees buckled, how he pulled me tighter against him, the sighs between us-all new." Emily
Purchase Links:
Amazon US
Amazon UK
Barnes & Noble
iBooks
Google Play