My Rating 4★★★★ Loved the "Shadow" Detective~ Stars
Title: Pandemonium
Author: Bella Jewel
Genre: MC-Contemporary Romance
Type: Book 1 of MC Sinners Next Generation
POV: First Person – Dual
Expected Publication Date: January 26th, 2016
You may find this review on GOODREADS
"Everything happens for a reason. You're my reason, Lucas Black."
Pandemonium: Mainly focus and introduces us first to Ava one of the daughters of Jackson the Prez of the Sinner MC club. Ava is twenty-four year's old living on her own trying to show her family she can actually be a grown up. Ava was spoiled by the club and of course Jackson; wanted to show them she could be independent and she didn't need babysitting. One day she gets taken by a monster aka enemy of her father. He had taken her to send a message to her father; the enemy wanted to hurt the most precious and close thing to the Prez and he knew breaking Ava would work.

"How do you choose whose life is worth more? How do you decide that you're worth more?" Ava
Lucas Black; at only thirty years of age is a broken man himself. He has a sad past but he focus on his job as a detective and hides under his work. He is professional, successful and super hot. Faith put him in front of Ava and he feels the need to protect her. He could see in her eyes the broken girl and he could see himself in her. However; he finds out that she is the daughter of the MC and he had history with them. He tries to stay away but when he find out how bad Ava was drowning he felt something towards her and what started as a protection became something else.
"I've seen the pain in your eyes in my own before, and I know how it fuckin' feels." Lucas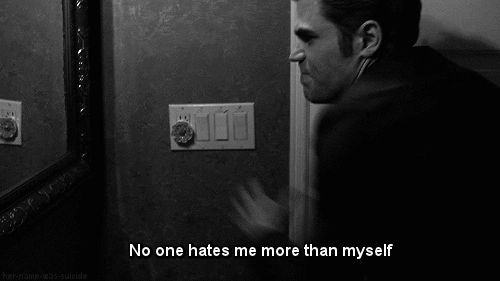 Ava distanced herself from her family a bit after she was rescued from that horrible experience. She did not wanted her father to hurt because of what she saw; of what she went thru. Ava finds herself on a road to self destruction and no one even noticed except Lucas. He knew too well her dept. of depression and as much as he didn't want to be involved he just became involved because Ava found on him something she didn't found on anyone else. She saw a man that was broken as she was and she knew he was the only one who could understand her at the same time she wanted to safe him.
Lucas and Ava somehow managed to find hope on each other and they give into their new feelings for each other. Lucas was extremely protective and smoking hot; he made Ava melt in his arms and I was drooling over him.
Secrets comes out, there was a big battle between Jackson and Lucas because MC and Cops defiantly don't get along. However; after the club found out everything they really had no choice but to accept Lucas help specially after Ava was abducted once again and this time would she escape?!. The original sinners are just amazing and Lucas was definable one hot detective. All the sinner's kids were just so funny I just loved how much they all love each other and teased each other; seeing the parents and all their now grown children made me so happy. I laughed so much, this book was packed with so much action, suspense, and it was written from both Ava and Lucas point of view. I just can't wait to read the rest of the children's stories because trust me there is so much I want to know about them specially Danny and Skye.
"Sometime the greatest heartache makes the strongest people." Ava
This book can be read as a standalone, but if you haven't read the original MC Sinner I highly encourage you to do so because they are so good and all of them are on this book and I loved them all. We see Jackson (the prez) his wife, Cade and Addison, Spike and Ciara, even Muff so yeah you must meet them. I recommend this book all my MC lovers, if you are looking for a book full of angst, funny, action packed and steamy sexy scenes this book is for you.