My Rating 4.5 ★★★★"Killer Secret"~ Stars
Title: Try Not to Breathe
Author: Holly Seddon
Genre: Mystery/Thriller
Type: Standalone
POV: First Person – Shifting
Expected Publication Date: February 23rd, 2016
You may also find this review on GOODREADS
"I played tennis again. I played tennis and I won."
This was definitely one of those books where you open it and you just can't put it down…you try to sleep but you can't stop thinking about what is going to happen next, You try to guess who the bloody killer is and finally you reached the end and you can breathe again without even realizing you were holding your breath the entire time. At the beginning it was a bit slow start for me with so many characters POV to keep track of; however soon I got to know each character and I wanted more of them.
We meet Amy Stephenson who at only 15 years old had a secret and that secret will hunt the entire world. She left school one day and never made it home. Now 15 years later she finds herself in a hospital and with no recollection of what had happened in past. Her mind is still of a 15yr old inside a body of a 30yrs old in a bed with no ability to speak of feel or move. However; in her head she is still in high school with her boyfriend Jake and her best friends Jenny and Becky and there are still signs of movements in her brain.
Alex Dale; a thirty year old female journalist who was dealing with life crisis. She lost her mother, her child, her job and lastly; her husband left her due to her alcohol addiction. Alex was writing a profile piece for a weekend supplement on the work of Dr. Haynes, a scientist researching brain scans that picked up signs of communication in patients. She came across Amy while at the hospital interviewing Dr. Haynes and took a deeply interest in her case and she just wanted to know more about her.
"Once we establish a number of different parts of the brain and how to generate a response in those, we can start to ask question and…"
Jacob aka Jake who was Amy's boyfriend fifteen years ago; was struggling with the past and with his wife and soon to be child. He wanted a happy life but keeping things from his wife Fiaona was almost causing him his marriage. However; he meets Alex and he knew it was a dangerous line considering his marriage was on the line but he wanted to help Alex find answers to what really happened to Amy. He joined the journey with Alex to finding answers as to what happened to Amy and try to get to the bottom of it.
Alex developed an obsession to figure this case out and she didn't stop until she got to the bottom of it. However her addiction was going to be the end of her; she was struggling with the alcohol addiction that will kill her in a year if she didn't stop. This book had me intrigued and I was deeply interested not only because I wanted the mystery of the killer to be solved but I was also very intrigued on Amy's brain case I found myself thinking what if that was me or someone I knew of laying on that bed for so long?!. Alex felt the same and while she got to the bottom and ended up cracking the case which was a total mind fuck she ended up finding herself as well because of Amy. I love this story so much, it was much more than what I expected.
There were many suspects, so many questions; the events that happened had me biting my nails. I wanted answers like Alex and Jacob; everyone seems a suspect and it was a nerve wrecking thrilling ride. This book is one I will recommend to all thriller readers. If you are looking for a good mystery/thriller you have found it. Any fans of Cold case files TV will really enjoy this book. This is a new author for me and I can tell you, I love this writing style and I will be reading more of this writer in the future.
Book Order Series:

BLURB
For fans of Gillian Flynn, Laura Lippman, and Paula Hawkins comes Holly Seddon's arresting fiction debut—an engrossing thriller full of page-turning twists and turns, richly imagined characters, and gripping psychological suspense.
 
Some secrets never die. They're just locked away.
Alex Dale is lost. Destructive habits have cost her a marriage and a journalism career. All she has left is her routine: a morning run until her body aches, then a few hours of forgettable work before the past grabs hold and drags her down. Every day is treading water, every night is drowning. Until Alex discovers Amy Stevenson. Amy Stevenson, who was just another girl from a nearby town until the day she was found after a merciless assault. Amy Stevenson, who has been in a coma for fifteen years, forgotten by the world. Who, unbeknownst to her doctors, remains locked inside her body, conscious but paralyzed, reliving the past.
Soon Alex's routine includes visiting hours at the hospital, then interviews with the original suspects in the attack. But what starts as a reporter's story becomes a personal obsession. How do you solve a crime when the only witness lived, but cannot tell the tale? Unable to tear herself away from uncovering the unspeakable truth, Alex realizes she's not just chasing a story—she's seeking salvation.
Shifting from present to past and back again, Try Not to Breatheunfolds layer by layer until its heart-stopping conclusion. The result is an utterly immersive, unforgettable debut.
Advance praise for Try Not to Breathe
 
"A razor-sharp, fast-paced plot and wonderfully complex characters . . . Not since The Girl on the Train have I been so captivated by a work of suspense."—New York Times bestselling author Tess Gerritsen
AUTHOR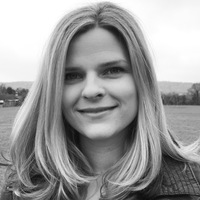 Holly Seddon was born and raised in the sleepy south-west of England and now lives slap bang in the centre of Amsterdam with her husband and four children. Throughout her 15-year career, Holly has been privileged to work in some of the UK's most exciting newsrooms.
TRY NOT TO BREATHE is her first novel, published in the UK (Corvus/Atlantic), Australia and New Zealand (Allen & Unwin) and The Netherlands (Ambo Anthos) in January 2016. Soon after, it will be available in the US (Ballantine/Penguin Random House), Germany (Heyne), Russia (Sindbad), Swiat Ksiazk (Poland and, Crown (Taiwan) .
Holly is currently writing her next novel.
WEBSITE  TWITTER FACEBOOK GOODREADS