~4.5 Savage Stars~
"He needed to be in her. He needed to be in his mate, possessing her the way he'd been imagining since the second he first saw her. Nothing else would feel right."
Suzanne Wright has done it again. Her shifter-wolf reads are full of action, steam, and are entertaining from the very first word until the very last second of the read! Savage Urges is the fifth book in The Phoenix Pack Series. It can be read as a stand-alone, however, be aware that the characters overlap quite a bit throughout the series.
Makenna is a lone wolf who spends her life working at a shelter helping displaced shifters. She is content serving others and doing everything she can to serve the cause! When a teenage shifter wolf lands on her doorstep, she locates his cousin to see if he is willing to take the lost boy into his pack.
"With her slim build fitting into the groove between his broad shoulders and her head resting just beneath his chin, she felt totally surrounded."
Ryan is an enforcer in the Phoenix Pack. He is a sensible shifter wolf who has a reputation for being a man of few words. When he meets Makenna, she rocks his entire world. He is immediately drawn to her and despite their differences, he wants to know her more.
"Be safe for me, Makenna."
"The raw need building inside her was live and electric. In spite of herself, she wondered how it would feel to have him in her, over her, taking her."
Kenna and Ryan spend time together as they try to get Zac (Ryan's cousin) acclimated to the idea of moving in with his new pack. Ryan recognizes instantly that Makenna is his mate. However, due to the demons of her past, she has a difficult time accepting the truth. While they navigate the murky waters of "shifter mating" they are battling an "evil pack" that is stirring up trouble!
"Making a statement that you're under my protection. I'll kill him if he touches you. It's best if he knows that."
"Feasting and dominating, licking and biting. His body hurt. Ached. Demanded her. She gave as good as she got, fed him cock-torturing little moans and sucked on his tongue. Her taste and scent tantalized his senses and ate at his control."
Told in dual POV, Savage Urges is another winning addition to the Phoenix Pack Series. Kenna and Ryan complimented each other well. Brotherhood and family bonds with-in the pack continue to be a driving force in this series. Ms. Wright never fails to have the perfect blend of action and steam to keep me engaged the entire read. The plot was well constructed, and the pacing was practically perfect. I always look forward to getting back to these characters. The heroes are fiercely protective and sexually charged when it comes to their mates!
Overall, Savage Urges is a must read for PRN lovers. If you haven't checked this series out yet, you need to. With action, endearing characters, and plenty of steam this book is a must read!
READ as part of the PRN BUDDY READ week on Shh…!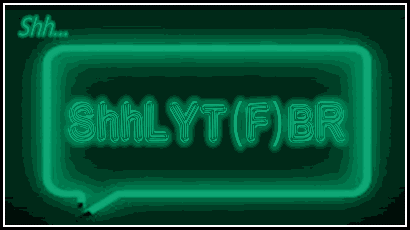 Check out the thread here:
https://www.goodreads.com/topic/show/…
*ARC graciously provided via NETGALLEY in exchange for an honest review!*