My Rating 4 ★★★★We Belong Together ~Stars
Title: Manacle
Author: Bella Jewel
Genre: Contemporary Romance
Type: Book 3 of MC Sinners Next Generation Series
POV: First Person – Female
Publication: May 23, 2016
This review is also available on Goodreads.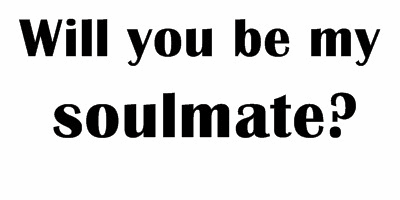 "You're who I am, Skye.  Without you, none of this means a damned thing to me."
If you have been following the series you know that Danny and Skye's story is one that I have been dying to read; and now it's finally here!.  Danny is the son of Spike another biker of the Original Sinners; Danny is supposed to follow his father's footsteps and become president of the club soon.  He dreams nothing but to be in charge; that is the life and choice he has made and knew all along that it's what he wanted to do.  
"We want two different things, and neither of us is willing to give up on what we love."
Skye is the daughter of Cade and Addy the first couple who started this journey of the Sinners series.  I loved those two since the beginning and now we get to see the story of their daughter.  Skye grew up in the club spoiled and protected; her and Danny had been best friends since little and it wasn't until their teens that they discovered a different type of attachment to each other.  A new, mutual feeling of crush, love and soul mates.  Skye however was scared and always tried to hide it and fight it.  She didn't want their friendship to be ruined if their relationship didn't worked out.
"How can you hate me for wanting a life…, You're so pissed that I didn't choose you, but fuck, Danny, you didn't choose me either."
Danny would of done anything for Skye but she chose to leave everything and start a new life away from her family and love ones. Skye wanted to travel, discover the world away from danger.  She however; did not expected to be so wrong her love was always right in front of her and she threw it away for something that she didn't realized she didn't want. Confusion and sadness and the thoughts of being in danger all the time made her chose a life that would never made her happy because she wasn't with the family who loved her more than anything. 
When Skye realized what she wanted she found herself conflicted and alone.  She had left her first love her soul mate who apparently had moved on.  I will be honest I was pretty upset at both Skye and Danny.  Skye for not giving Danny a chance; at Danny for not chasing her and making her stay with him and moving on too quickly. However; even though this bothered me a bit I still enjoyed their story.  There was a blood scene that I was freaking the hell out had me a bit scared for a minute but overall this was a very enjoyable story.  To all the reader following this series and all MC lovers will enjoy this fast read.
PURCHASE LINKS:
Amazon US/ Universal Amazon/ /KOBO /B&N