My rating 5★★★★★ Mystery at it's best Stars
Genre: Mystery/Thriller/Suspense
Type: Book 1 of 2 of The Light Series
POV: First Person – Multiple
Publication Date: June 14th, 2016
This review can also be found on GOODREADS.
"Believe in yourself. You are stronger than this. Always stay true."
When I saw the genre of this book I knew I had to have it and surely enough It was a winner. An absolute mind thriller full of suspense and twists; Aleatha's writing at it's best!. I can't stop thinking about this story even after four days this story keeps replaying in my head and I am extremely anxious awaiting patiently for the next book in this thrilling series.
Stella Montgomery; an investigative journalist is looking for her missing friend Mindy who banished and disappeared out of the blue. She knows in her heart something bad happened to her best friend and she is willing to do anything to find her. Stella is dating detective Dylan Richards; she could ask him for help but she does not want to compromise their relationship; therefore she tries to keep things from him and so does he.  She has been warned by her lover to stay away from certain areas because they are dangerous; Stella had a goal and not even over protective detective will stop her to get the answers she needs.
Sara Adams; wakes up from a horrible accident without any memory of what happened to her. Her husband Jacob is with her helping her remember and assisting her on each step of her recuperation. Somehow Sara has a weird feeling that she does not belong there; however each day she starts to adjust to her new life without a single memory of her past. Jacob as her husband is trying his best to help her but in doing so he has to teach her discipline.  She slowly starts falling all over for this man who takes care of her.  She knows he is kind and she hates herself for not remembering this gorgeous man.
Jacob Adams; is desperate to help his wife Sara.  He loves and and wants what's best for her.  They are members of this church; however this church seems more like a prison. They have their own laws and rules and Jacob is so dedicated to follow them all because it's the right thing to do. He finds himself conflicted trying to do what's best but at the same time he don't want to hurt his wife.
Will Stella finds her best friend?! Will Sara finally remembers her past?! what is going on with this mysterious church and most of all will Sara stay with her husband when she find out her truth?? So many questions and twists; however we will have to wait patiently to find out all of this on the next book in this fantastic and extraordinary series.  I was so conflicted while reading this book there were so many things happening and I felt like I couldn't read fast enough to get to the bottom of everything. I had so many theories and questions but as I keep reading toward the end I was utterly shocked and flipping out; nothing is what it seems and every time you think you know you better think again. This book will have you second guessing everything you thought and will have you on the edge of your seat. Lovers of crime/thrillers and suspense look no more this book is for you.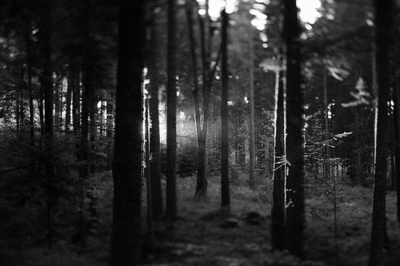 This is a romantic suspense. A duet. Book 2 this fall.
Pre-order: http://goo.gl/3cfIdf
Aleatha Romig will be chatting LIVE with us on Shh… June 5-11: https://goo.gl/2FtWZI