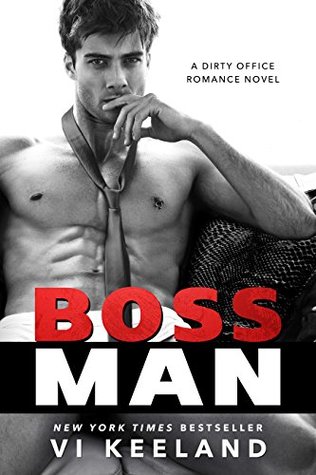 My Rating 4.5 ★★★★ Sexy Bossman Stars
Genre: Contemporary Romance
Type: Standalone
POV: First Person – Dual
This review can also be found on GOODREADS.
"Don't focus on the what ifs. Focus on what is."
Reese Annesley was afraid to get in a seriously relationship; she just never got lucky enough to find the right partner.  So she decides to go on a date spree lol.  While on a date which was truly boring she encounters this strange; he was hot and funny who saves her from that boring date.  Little did Reese knows that fate will put him in her path soon enough where he eventually ends up becoming her Boss. 
Chase Parker; lost the love of his life seven year prior to meeting Reese.  He thought that eventually he had moved on but apparently he hadn't.  He found just random sex nights was helping but in all honestly it wasn't. Chase never thought that he would feel whole again until he meets Reese.  At first her looks and chemistry is all he saw he just wanted to get her out of his system by sleeping with her. 
Chase didn't realize that Reese was not an easy target.  She likes the chase and CHASE too haha but she was not going to let him in so easily.  Her prior mistakes left her thinking twice about sleeping with the Bossman.  At first I honestly was getting irritated by her not giving in because it was obvious that she liked him and it was defiantly a mutual thing.  However later down I realized she was smart protecting her heart when Chase ends up doing exactly what she was afraid of "breaking her heart".  Chase didn't do it intentionally of course, he had his reasons which I completely understood, didn't mean I loved what he did but I understood him enough to forgive him and let him back in haha.
This story was sweet, funny, emotional, and it was just overall a wonderful and enjoyable sexy read.  If you are looking for a cocky boss, a funny couple and great side characters this book is definable for you.
"Hope. It's an amazing thing. It grows inside of you like a vine and wraps around your heart, making it warm." Reese
Amazon ➜ http://amzn.to/2a8D5B6
iBooks ➜ http://apple.co/25x2jyX
B&N ➜ http://bit.ly/29sL4H2
Kobo ➜ http://bit.ly/29lW19I
Google Play ➜ http://bit.ly/29JqkL2
Paperback ➜ http://amzn.to/25Qhza8