Cordelia "Cordy" Baxter is a college student that comes from a working class coalmining town. Having always played soccer, and due to Title 9 criticism, Cordy secures a spot as a Kicker on the football team earning her a partial athletic scholarship. Being on the team isn't easy since she is known mostly as the "Mav" but it's also difficult because she is constantly around the one person she wishes to erase from her heart.
"He'd been beautiful when we'd first met, his boyish good looks the first step in my downfall."
Trent Carrington is the star Quarterback and with his dark hair, green eyes and an easy smile with the brains to back it up, Trent is every campus girl's dream. With his athletic ability, his future in the NFL is pretty much a done deal. However, two years ago Trent made a decision that impacted his love life much to his chagrin. Now that he's a bit older and wiser, he is determined not to make the same mistake twice.
"I was going to get the chance I'd been dreaming about for two years. I had so much to tell her, so many things to explain."
Being in his senior year, Trent can no longer ignore his feelings for Cordy and tries to resurrect the connection they both previously shared. Knowing this task is not going to be easy, when Trent sees an opportunity with Cordy he takes full advantage of their private time. However, Cordy is prepared to maintain a platonic distance from Trent because she will not be hurt again by his love 'em and leave 'em ways.
"In his place, there was a man who kissed like the devil and made me stupid with just one look."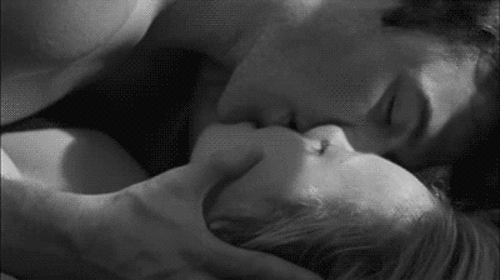 As Trent and Cordy spend time together, she slowly learns more about Trent's decision and what he really represents. By giving him another chance, Cordy opens her heart hoping this time it's permanent.
"I don't think I can stop if we start this. Understand? I want you so bad it hurts."
Wowzie! There were times in this book when I felt hurt, angst, lust, need and the strong connection between Trent and Cordy. Their story is passionate, tender and full of firsts etching every moment in their timeline. To feel that overcoming sense of love is moving but also anxious because these characters are vulnerable to their emotion. Immediately, I liked Trent and Cordy and with alternating first person POVs, it only strengthened my empathy with their roles. I am a sucker for second chance romances and I was rooting for them throughout the entire book!
In Kicked, Celia Aaron continues to dazzle with her prose and ability to draw the reader into her written world. If you are looking for a romance with a good dose of love and determination, I recommend Kicked!
Guest Reviewer CC