4 ✦✦✦✦ STARS

Genre: Romantic Suspense 
Type: Standalone 
POV: First Person – Multiple
This review can also be found on GOODREADS.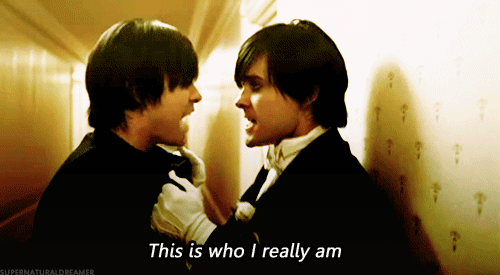 "She is the most fascinating person I've ever known, and for the first time in my existence, I've met someone who makes me want to give away everything."
Shyann Jennings originally from a small town; after the death of her mother she moved out as far away from her family and town as she could. She was chasing her big dreams of being a TV reporter. However; after a big fall out she found herself back to the place she had run away from.
Lucas was shy, cute, and talented. After a traumatize childhood he was never the same. He moved from town to town; he couldn't stay in the same place for too long. He finally found a town he could call home; found a good job and even meets a gorgeous girl who he fell madly in love with.
"I want her to like me. I want her to see me as brave. I want to know what it's like to be normal."
Shy and Lucas has an insta connection when they first meet. Shy didn't know why she was feeling this magnetic pull towards Lucas but he felt it too. I liked how she felt protective of him and did everything to figure him out when no one cared.
"There's something about him that's impossible to walk away from. Like an injured boy being held captive by his abuser."
I really enjoyed this book, not exactly what I was expecting. I didn't found a lot of suspense or darkness but I did had feels for Lucas I liked that he found his other half in Shy. The story didn't really have any twists like I was expecting but I enjoyed it none the less.
Readers looking for a second chance romance will really enjoy this book.

✦✦✦F(BR) with War✦✦✦
Book Order: