4.25 Stars! 
Laine Seaborne is an eighteen year old who always worked hard for the little she had in her life. While out celebrating her birthday, Laine is put in a precarious situation where she must fend again for herself until a stranger decides to intervene.
"How could I ever be scared of a man who saved me?"

Nick Lynch is a successful accountant comfortable with his brand of kink. Having given up on love some years ago, he's chosen to maintain a private life but still needs to indulge his deviant side. When he meets a young blonde in trouble, he realizes this may be the opportunity he's been waiting for.
"You're such a good girl, Laine," he tells me, and my heart lifts for him. "I'm going to take care of you. That's what you want, isn't it?"
Although they are from different worlds, Nick and Laine seem to ease into a quick friendship and forge a unique bond. Being a man of means, Nick is able to easily offer comfort, safety and necessities to Laine but it doesn't undermine the kindness of his gestures or the deep pleasure he feels from taking care of her. For the first time, Laine feels secure, loved and also desired in a way she could never have imagined.
"I think you're a dirty little girl." I smile a dirty smile, and I can't control the beast. I can't fight the dark urges that want to consume her, soil her, corrupt her, break her and make her mine."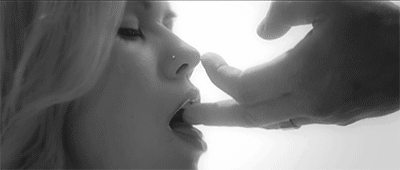 "Call me Daddy," I growl. "You can call me Daddy."
While Laine was quite innocent sexually, she eagerly took to Nick's Daddy kink and craved it as much as he did. Learning to be Daddy's girl was very hot with Nick showing his mastery and Laine trying to please in every way.
"You have the prettiest little pussy, Laine. Daddy wants to see you all full up with his cum."
This was my first foray in reading daddy kink and I knew Jade West would be the perfect author to pop my cherry! Her character portrayals felt grounded and dimensional and I liked how Nick gave Laine the space to mature into the woman she wanted to be. Getting to know Nick up close and personal was so hot and I was glad to see he was able to break his shell. Recognizing his own issues, Nick and Laine found a true balance between their love and didn't compromise their sexual preferences either.
Call Me Daddy offers dirty, kinky fun but also offers a story about acceptance. For those curious about Daddy kink, I highly recommend Call Me Daddy!