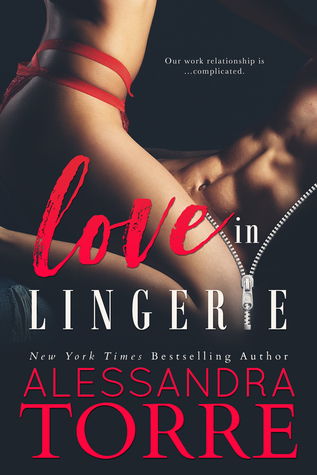 3.5★★★Stars
Genre: Contemporary Romance
Type: Standalone
POV: First Person – Dual
This review can also be found on GOODREADS. 
Trey Marks; owner of Marks's Lingerie was struggling and was in desperate need of help to bust his business and get it back to where it was before. 
Kate Martin was good at her job and she wanted this job more than anything.  She got hired at Marks' Lingerie as Creative Director.  However; she was didn't know that she would fall so hard for her boss.  He was the ultimate temptation and she did everything to keep it as friendship as possible.
Trey fought with himself to stay away from Kate and so did she.  However; after a year of working together and trying hard to avoid what they were feeling Trey finally realized he wasn't going to love anyone as much as he does Kate.  Kate however was stubborn and she really irritated me; I wanted to love her but I found myself being upset at her for being so selfish and self-centered.  She did help him with his company and she did keep everything as friendship but she didn't think twice to judge him without carrying about his feelings.
"When a kiss waits for a thousand days, it erupts like a cyclone-a slow unfurling of lips, of tongues, hands ripping, clothes flying, hot swirls of breath met with a clash of frantic desire."
"I've never experienced chemistry like this, each taste of her tongue, each shift of her body, the yank of her hand in my hair-each one fans the flame."
I did enjoy this story but not as much as I really wanted too.  I wanted to feel more connected with the heroine but I found myself unable to do so.  Overall, I did enjoy it when they finally gave into all the tension and chemistry that was going on between them for way too long.  I guess time does play a big role on this story.  It took them a long time to figure out each other and what they really wanted to succeed at their happy relationship.  
(F)BR With The Shhluts! https://goo.gl/iBz7Cp
Purchase Links:
*Amazon / Barnes & Noble / iBooks*