4.5★★★★ stars
Genre: Romantic Suspense
Type: Standalone
POV: First Person – Dual
This review can also be found on GOODREADS.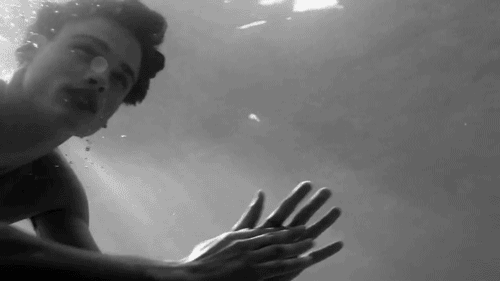 "You're bigger than your fears."
Andi Harper was drowning; stuck in a relationship she did not want to be in. She never thought she was going to be in such a horrible situation where she felt trapped and couldn't leave. The man she had felt in love with was abusive and made her think he loved her but little by little she wasn't able to escape his nightmare.
Clay was running from a past; he was cheated and his entire life was ruined. He felt like drowning and couldn't do anything about it until he meets Andi. One faithful day their path crossed together and they both found hope in each other.
"He hurt you, but he hasn't destroyed you, Andi. Your wounds will heal—now let your spirit bleed."
Clay understood Andi from the beginning without her telling anything; in a way they were both running away and trying to be understood. There was something they were both missing when they first saw each other that kept drawing each other closer. All the events on this book had me on a total nervous wreck the entire time. I wanted Clay to get out of the trouble he was in; for Andi to finally be free and not afraid. I completely enjoyed this ride full of emotions and second chances. The true friendship between Andi and her best friend Camille was so awesome.
"The windows to his soul cut like a knife yet soothe the deepest of wounds."
This had a bit of action, definably emotions and most importantly friendship and love. I enjoyed how this book was all put together at the end. For readers looking for a good second chance romance this book is perfect for you.
"Swim for me, Andi. Run for me. Continue to be my fighter."