4★★★★Stars
Genre: Contemporary Romance
Type: Book 1 of A Devil's Highwaymen MC Series
POV: First Person – Dual
 This review can also be found on GOODREADS. 
Jesse Hardy was the son of the President of the Devil's highwaymen MC.  After the death of his mother, he and his brother Butch had no choice but to live with their father.  They easily adjusted to their new life in the club. He always felt like his father didn't liked him but he never cared because he had his brother, the only true blood family he ever needed.
"Always was just like forever: a vicious lie upon an angel's lips. Always died just like everything and everyone else. Always was never forever." 
Laney was the daughter of one of the MC members (Gauge). The relationship she had with her father was not a loving one.  She only was there because she had no choice.  Once she turned eighteen she was bound to leave and find her own way.  However; she didn't realized that she would fall hard for Jesse.
"It was Jesse, I realized. He calmed me – my soul. He made me feel safe, and like I belonged. And for the first time since moving there, I realized that I wasn't homesick and I didn't feel lonely."
The story goes back and forth from the present time and and to the past.  Jesse and Laney found a connection the minute they met.  However; it took a little while before they really took advantage of the connection and things they were feeling for each other.  They both knew that Gauge wasn't going to like their relationship but Jesse stood up for what he wanted and I loved how he confronted Gage. Laney had no doubt in her mind that Jesse was made for her.
"He seemed just as broken and lost as me. And I wondered if we would fit together like a jigsaw if we tried."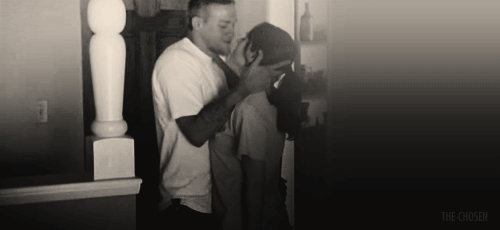 I must say I really like this book right from the beginning; I immediately felt for Jesse and his loss for his mother.  If you know me, you know I like pain; the more it hurts the better.  However; I found myself conflicted with Jesse and Laney's relationship in the first half of the book.  The lack of history made it hard for me to connect with them right away.  It wasn't until after half of the book when I finally started to click more with them.  I somehow wished that the book would have started with the past first like how they meet and then the last half to be written in the present time. Somehow the connection and emotions were hard to feel when you don't know much about them to begin with.  The second half of the book was so much better for me; with more MC troubles and the internal battle Jesse was feeling along with a twisted plot; I felt more attached to the story and the characters.
"Laney was mine, and I would spend the rest of my life making her see that."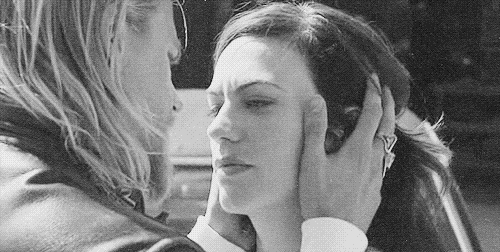 Overall; I liked how this book ended.  The author was able to write a story where everything made sense and brought a really well written story about family, love and fighting for what you believe in.  This new work from Claire is lighter than what I'm used to, but I enjoyed it nonetheless. Readers who enjoy second change romance and stories with action will find this book appealing.
🖤🖤 This was a F(BR) with my girl Liz🖤🖤
Book order :