3.5 to 4★★★★Stars
Genre: NA–Contemporary Romance 
Type: Book 1 of Avoiding Series
POV: First Person – Female
This review can also be found on GOODREADS.
Jack and Lexi drove me absolutely crazy out of my mind from the beginning I couldn't really tell who I hated more Lexi for being so dumb or Jack for being a player. Maybe I hated her more for knowing he was a player and still putting up with his shit. This book was full of angst and believe me I can handle it but this is really ANGST on CRACK lol.
This was me the entire time
and this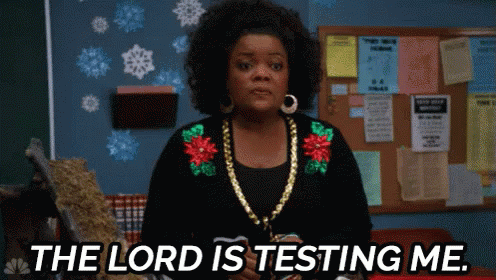 The story was told on Lexi's point of view, it started with the present time and each chapter will rotate to the past. There was a 6 years gap from when they met to the present time. Lexi was only nineteen years old at collage when she meets Jack. Jack had lied to her since day one but promised to never lie again. Their relationship was so frustrating to me. I honestly could not understand why they just didn't date like normal human beings and if it didn't work it didn't work. Instead so much drama happened and I was so drained by the time it was over. I still wanted to know if Jack will redeem himself in my eyes so of course I continue reading, believe me I almost DNF it around 75% I just couldn't deal anymore haha. I mean when I thought Lexi would finally get her shit together and get over his ass she goes and does dumb shit over, and over, and over. Then I really was like this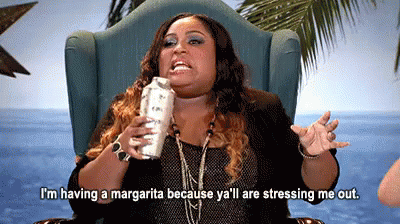 However; I really liked the story overall in the midst of all the drama and the crazy shit that happened I liked that it was unique and it kept me guessing some things I was curious about. I wanted to know how it will all turn out. Ramsey was a character that saved the book for me, I absolutely love him. I am 100% #teamRamsey and if Lexi ends up single at the end of book 3 I will not complain one bit haha. I guess what really bothered me with Lexi and Jack's relationship the most was Lexi knew what to expect with Jack from day one and even after seven years she never learned. She continued to repeat the same mistakes over and over and fucking over…..
Jack would not commit to a relationship with Lexi but had no trouble dating other girls and having Lexi as his "other" woman on the side. That bothered me so damn much. Especially because Lexi wanted more with him but at the same time I felt she still couldn't commit either, their relationship was just chaos. I see why he didn't commit thought he thought she was fine with the way they were and that's why I feel I dislike Lexi more lol.
I will say I loved the way this book ended and now I am definably ready to read the next book in the series. Yes I will continue because well I am not a quitter either haha and even though I didn't loved the characters as much as I wanted to I understand them a little bit.  Still the fact that I cried angry tears don't change the fact that this book was well written to get all those emotions out of me, even if they were anger lol. I just hope my liver survives the journey in the next two books because there will be vodka involve this time around I don't think I can do it sober LMAO. This series will be appealing to reader who enjoy angst and are not afraid when cheating is involved.
★★This was a F(BR) with my sister and also War thank you for listening to me bitch the entire time bahahah lol ★★