CC's ARC Review ~ Buy Me, Sir by Jade West
Melissa "Lissa" Martin is a nineteen year old who was forced into adulthood when her parents died in a tragic car accident. Since then, she has been raising her toddler brother and had to put her education and dreams on hold. But Lissa never gave up on the dream of meeting the man that showed her kindness on one unexpected day.
"He'd just been a posh guy in a suit, until he smiled at me. And that smile was enough for me to gift my heart to a man I'd probably never see again."

Alexander James Henley, Jr. is a high profile criminal defense attorney known as the puppet master, pulling strings to get his clients the best outcome. While his professional life is in the spotlight, Alexander prefers to keep his private dealings off the radar, as his predilections are considered deviant to many.
"I'm interested in all fucked up. Damaged and dark. Broken. Like me."

With a plan in place, Lissa implements each step in order to get close to this elusive man. While it all clicks into place, much easier than Lissa planned, her determination borders on obsession but she has her eye on the prize. Meanwhile, Alexander is feeling more than he's felt in years and believes he's met his match.
"And fuck, how I fucking fuck her. I fuck her like a man fucking possessed, her body shunting under me s I keep my grip tight around her pretty neck."
"I kiss her. Plunging my tongue inside her breathless mouth as she chokes for me."

While Alexander and Lissa move forward, the fear that Lissa's manipulation will be discovered is ever present. Knowing how Alexander feels about Lissa, each time she deceives him becomes more painful especially knowing Alexander's past. Even when Lissa is put to the ultimate test, she chooses the deception
"The crazy train collides with the end of the track, and it feels wild and scary to be this unhinged."

As it all unfolds, Alexander must come to terms with his past and those that continually choose to label his sexual needs. Knowing Lissa doesn't place any limits on Alexander, he feels acceptance for the first time but when all he knows is a lie, it all falls apart.
When starting a Jade West book, I always feel comfortable about the journey she is going to offer. For one, it's always going to be hot as hell, but she also has a way of dealing with different themes in an interesting and fresh way. With Lissa, she has many admirable qualities, as she is hard working and assumes so much responsibility but her obsession leaves the reader conflicted – purposely so – at times. For me, I liked Alexander from the start. Even with his outward air of confidence, he is still human and has quite a vulnerable side. And the scenes with Alex and a certain character absolutely made my day!
Buy Me, Sir offers a story about two people trying to live the only way they know how given their family circumstances. The plot unfolds at a steady pace and you can be rest assured about getting some dirty, hot times! For those looking for some kink with a big heaping of a character driven plot, I recommend!


CC's ARC Review ~ Dirty Souls (Sins Duet, #2) by Karina Halle
4 Stars
⭑⭑⭑⭑
In Dirty Souls, the timeline continues without interruption and it is a wild ride from the first page. As Vicente Bernal and Violet McQueen flee to get answers about the past, there are factions that have different motivations and they will stop at nothing to achieve their end game. During their journey, the truth slowly unfolds but lines remain blurred until the very end.
"I have changed too much. I wonder if this is something I'll ever be able to wash from my skin."
With Vicente and Violet pushed to their limits, they learn more about themselves. Violet realizes she has a dark version of herself and knowing Vicente is there to shoulder her softer side keeps her from spinning out of control. Vicente is up against much more than he anticipated and Violet gives him the strength to forge ahead. As such, both characters showed dimensionality and their arcs sustained their development.
"Good people do bad things."
With all the plot points coming together into an action packed and giant crescendo, these characters are driven to extremes. In addition to Violet and Vicente's plight, the larger story between the Bernals and the McQueens comes to a head. And, this is where I loved all the dark parts and yet felt conflicted for certain characters regarding the motivation behind the overall plot. For those who are familiar with the backstory (The Artist's Trilogy and Dirty Angels series), it's one that evokes much emotion and defines alliances. Since then my team choice hasn't changed or wavered. (view spoiler) So, to be reunited with Javier, Luisa and Ellie, it was a heady combination that put Violet and Vicente in the background for me.
Karina Halle is such a natural storyteller and she pushes boundaries that are intended to make readers question the morality of her characters.
Dirty Souls will take a reader into some depravity but also has themes of love, sacrifice and vengeance. This series will appeal to those who like suspense with shadowy darkness and manipulation.
Author: Karina Halle
Title: Dirty Souls (Sins Duet, #2)
Genre: Romance Suspense
Type: Multiple POV

CC's ARC Review ~ Animal by Marni Mann
Title: Animal
Author: Marni Mann
Genre: Dark Suspense
POV: Multiple first person
Releases on March 23, 2017
4.5 Stars! 
Tyler Richens is a hardworking student attending university on an academic scholarship. Not having family to rely upon, Tyler is determined to move forward and start a new life. With always wanting to feel like she belongs, she finally accepts her roommate's request to go out on the town. During that evening, Tyler is approached by a woman offering stability, a sizeable income and a sense of family she so desperately craves.
"We love unconditionally. And we will love you."
"I didn't know what that felt like."
Upon meeting and dating Jae, Tyler begins to feel the weight of her decision as she becomes entangled in the rules of her new job. While Jae has been understanding of her schedule, Tyler must make a decision that will affect their future. Knowing what the consequences will be, Tyler chooses to protect those she loves.
"I wanted to always remember his arms. His breathing. The way he felt against me."
Beard is a prison guard at an underground prison. As a young man, Beard's family circumstances changed causing his closest friend's father to provide a home for him. During that time, Beard learned how violence could be channeled toward those who seemingly deserve it. Not expecting to such feel pain again in his life, Beard experiences a significant loss that propels him into a world of darkness. While the prison helps to calm the screams from within, Beard's additional outlet is hard sex.
"Prison guard, captor, torturer – I had many titles. They all meant the same thing; I lived in the dark."
Told in multiple first-person POV, the characters really come to life and the tone of each character's essence is perfectly conveyed. With Beard he is raw, broody and cold but it's partly due to how he's chosen to insulate himself. For Tyler, she is naïve at times, but she is driven and willing to take a risk to protect others, though her methods may not be ideal. What transpires between all these characters is a balancing act and their lives intersect in such unexpected ways. And, the sex offers plenty of dominating and dirty goodness.
"I wanted that pussy on my tongue. I wanted that taste coating me. I wanted my noise buried there, so all I could smell was her."
As each piece appears to click into place, further complex questions arise leading to more significant consequences. With escalating tension and suspense embedded into this plot, the pacing incrementally rises until the timeline is at critical point. To say the plot is twisty would be an understatement.
Animal is a story that pulls you in from the first page with damaged characters trying to survive in their own ways. It is dark, mysterious and addictive, as Marni Mann successfully creates a world where morality is flexible and shadows lurk in one's souls. I highly recommend!!


4 Stars! 
★★★★
In Bound we are reunited with Anderson Cain after two years has passed. Since then, Anderson's life has been filled with pain and sorrow but also moments of joy whenever he is with his son. Still, fighting in the underground sates his aggression and having his friend, Robbie, helps to ease Anderson's unique needs as well.
"It's always amazes me how tenderness shocks you. Yet the bite of pain doesn't."
Jeanie Carlson is a divorced pediatric nurse with a naturally docile personality. Having experienced trying times in her life, she understands loss, rejection and fear but it doesn't make dealing with life any easier. When Jeanie meets Anderson, she feels an innate sense of safety with him despite his brusque exterior and given her current situation.
"There was something hypnotic in the way she looked at me, like she begged me for something I wasn't sure of, asked me for hope, and pleaded with me to help her."
Observing people is one of Anderson's strengths and his intuition tells him that Jeanie is frightened, submissive yet forthright. In addition, he sees emotions that mirror his and for the first time since Khloe, Anderson begins to think about having more. When it becomes evident that Jeanie craves what Anderson can provide, they move forward to experience their darkest desires.
"He was back inside me with another hard thrust. Except, this time, he didn't take me gently. He fucking owned me. He annihilated every thought in my head."
In starting Bound, I wasn't sure what to completely expect, as I had some reservations about just how Anderson's life was going to progress because I was completely satisfied with how his story ended in Caged. That said, as the plot progressed, it became clear that it was time for Anderson to take the next step in his life. With Jeanie, she felt like a natural match for Anderson with her caring and kind nature. There were moments when I felt protective for Anderson, but he ultimately needed closure for his family. As always, Robbie proved to be a standout friend and I hope he continues to be a part of Anderson's life in every delicious way.
In this novella, DH Sidebottom succinctly captures the dark and raw emotions of her characters, by showing how their vulnerabilities can lead to strength. From the first page, I was hooked and I appreciated how she was able to take Anderson to a new level.
For those familiar with Anderson's story, I recommend Bound!
Caged Series to be read in order:

Title: Bound
Author: DH Sidebottom
Genre: Dark erotica
POV: Dual first person POV
Releases on March 17, 2017


CC's Review ~ Figure Eight by Calia Read
5 Stars!
⭑⭑⭑⭑⭑
Selah Kerrington is a 33 year-old elementary school teacher who returns home to care for her sick mother. Always having been a quiet and rather introspective person, Selah becomes aware of stares and hushed whispers from strangers who observe the signs. In keeping her focus on her mother's well-being, Selah tries to do the best she can as provider and protector from interlopers but she also has her own demons she is trying to keep at bay.
"There are very few places in the world where I feel comfortable. Places where I can really be myself."
Being a creative person, Selah's passion is reading and wants to be a writer. After establishing a connection with Jackson, another member on an online writing site, they agree to meet and form a friendship. The male attention is a welcomed distraction and it serves to curb Selah's loneliness but as she begins to want more, it becomes complicated.
"In the end we're all made up of secrets."
Adding to Selah's stress is a neighbor who seems to be eerily aware of her activities. While she knows being discreet is the obvious way to deter questions and onlookers, Selah is determined to get answers of her own and the path she takes is the one that feels right to her.
"The truth is a powerful thing. When it's suppressed for such a long time and then suddenly set free, it doesn't come quietly."
From the first page, the tension slowly builds as questions arise and suspicions mount. With varying perspectives, the plot flows in such a way that purposefully jigs and jags yet remains steady and portentous. With Selah, her character is one that has many relatable elements, as she is a woman who wants balance in her life yet she feels the weight of her own emotions and fears. Additionally, the secondary characters are just as convincing and each serve a purpose in Selah's life and are intricately weaved into this taut and compelling narrative.
In starting this book, I wasn't sure what to completely expect but it exceeded my expectations, as Calia Read successfully writes a convincing story in a truthful and challenging manner. For those seeking a story with a range of emotion, mystery, psychological elements and twists, I highly recommend Figure Eight.
Title: Figure Eight
Author: Calia Read
Genre: Mystery, Thriller, Suspense
POV: Dual POV – First person, second person


5 Stars!!
★★★★★
Without interruption in the timeline, Dylan and Rip become ensnared in a larger web of deceit. Knowing there are greater forces at play, Rip initiates certain steps in anticipation of protecting what is his. As he and Dylan continue to get closer, they begin to reveal more about each other's past, unified in pain, but Rip tries to insulate Dylan the best he can once his weakness is exposed.
"Everything he does is a confusing dance between dominance and reverence.  A wolf cloaked in soft lamb's wool."
In this episode, more is revealed about Dylan's past and how she's been programmed over the years to respond to abuse. However, Dylan finds solace with Rip despite his rough and impersonal persona. With Dylan piercing a part of Rip that he believed to be permanently closed, there's no doubt about his feelings and cravings for Dylan. The sexual chemistry between these two is off the charts and Rip is sex on fire!
"How's that feel, Bandit? Huh?" My fingers dig into her shins slung over my shoulders, my willpower on the verge of cracking as I bury myself deep, so fucking deep she's got my head spinning. "This what you wanted?"
When certain figures in the chain of command advance, Rip is unsure of motivating factors and the end game but it puts he and Dylan on high alert. Without many choices, Rip must play the game until Dylan discovers a connection that she could have never imagined.
"Her broken pieces are hidden behind a fragile mask of normalcy that could crack at any moment."
In this third episode, the action is nonstop with varying factions vying for their rightful place. In addition, the sexual dynamic and intimacy between Rip and Dylan is scorching. From the beginning, I was waiting for a certain truth to be revealed and when it happened in this book, I absolutely loved the delivery and reaction. Rip continues to be a steamy, broody, possessive and protective character and it balances so well with Dylan's humor, forthrightness and naivety at times.
In continuing this series, Keri Lake delivers such a captivating story with raw edginess, adrenaline charged pacing and characters that meld easily together. I highly recommend Ripple Effect!
Ripple Effect Series (must be read in order):

Title: Ripple Effect, Episode 3
Author: Keri Lake
Genre: Erotic Romance Suspense
POV: Dual POV – First person


CC's ARC Review ~ ROOKE by Callie Hart
4 Stars!

Five years ago, museum curator, Sasha Connor, experienced a tragedy that caused her to lose practically everything she loves. Trying to live her life in the only way she knows how, with her heart fiercely protected, she is numb and resigned to being alone.
"And then … everything went black."
At 23 years old, Rooke Blackheath is an ex-con with a formidable presence and has an affinity for fixing mechanical things. While he enjoys the adrenaline rush of criminal enterprises, Rooke is also a person that observes and sees people for who they are. After a chance encounter, he meets a woman that gives him pause.
"He looks beyond the surface, beyond what you might want others to see, and he delves deeper."
Upon accidentally running into Sasha, Rooke is intrigued by this slightly older woman who appears to be reserved and professional. After retrieving the romance novel she drops, he decides to read the book to learn more about her. Determined to see her again, Rooke arrives unannounced at Sasha's book club and makes his intentions very clear.
"I'm attracted to the dark ache in her soul, becaue it's something I can understand. Something that feels real to me."
To say Rooke and Sasha are opposites is an understatement. Rooke is purposeful, brash and willing to take risks. Sasha is insular, quiet and doesn't want to disturb her routine. But when they are together, Rooke forces Sasha out of her shell while still respecting her feelings. For the first time in years, Sasha feels safe and begins to want to feel again.
"The very moment he's all the way inside me, he's true to his word. He flips me onto my back, a sharp, jagged-edge smile cutting across his face. Feel free to scream."
What ensues isn't a straight path of romance, as Rooke and Sasha endure outside elements that test their strength and dedication to each other. With Rooke, he knows without a doubt how far he will go to protect what is his. As for Sasha, being put in the position of protecting another is terrifying but ultimately she accepts what she's always known.
While Rooke offers action, hot sex and appealing characters, the overall plot left me wanting more, as there were plot points that were slightly disjointed and not fully explored. Additionally, the speed at which Rooke and Sasha find love felt a bit quick for me. However, there are tender moments when wounds are healed and love is accepted. And, I absolutely loved Rooke's reactions to Sasha's romance novel.
Ultimately, Rooke offers a chance at redemption and the renewal of hope.
Title: ROOKE
Author: Callie Hart
Genre: Romance Suspense
Type: Dual POV
Callie has experienced many changes throughout her life, and gone through many ups and downs that have all worked towards shaping and moulding her into the person she is today: fun loving, active, social, and hard working. The only thing that has remained a constant throughout her life is writing. Creating characters who will tear your conscience in two is a favorite pastime of Callie's. There are few real saints and sinners in her books; more often, the denizens of her stories are all very human. Broken, flawed, and always with the potential for redemption.
Despite the subject matter being markedly hot and heavy in comparison to the stories she wrote in elementary school, there will always be an element of fairytale to her work.


CC's Review ~ Midnight Lily by Mia Sheridan
4.5 Stars!
Holden is professional athlete suffering from the death of his best friend. Not being able to recover, he turns to pills to numb the pain, but manages to lose hold of everything. Realizing his ways, he sets out to an isolated mountain lodge to reclaim his life unaware of the path waiting for him.
"I'd rather be someone simple, with a simple life, simple problems."
Lily is an adventurous woman enjoying her stay in the mountains. During one of her hikes, she trails off and unexpectedly finds a troubled man. As she watches from a distance, Lily learns a little more about him but he isn't about to just let her hide in the shadows.
"I want you just as you are. I just…I want you."
As Lily and Holden forge a friendship, it becomes a time of discovery, trust and mutual attraction. Being patient and aware of his demons, Lily gives him the space he needs to heal in hopes that they can be together. For Holden, he clings to the strength and hope Lily gives him which makes him believe they will always find each other no matter how long it takes.
"She didn't know it, but she had, by giving me a taste of peace, of happiness and comfort, I wanted those things. Craved them with an ache deep in my soul."
What transpires is a story that focuses on two people battling their own ghosts and how they accept each other unconditionally despite knowing the difficulties that lay ahead. The emotional path these characters take is deeply felt, whether it involves their grief, loneliness, hope, sacrifice, acceptance and love. Told in dual POV, the reality of their lives is weighty and yet the affection they share transcends and leads to incredibly tender and loving moments.
"I wanted to be closer, to absorb all of him, to experience the shimmery feeling flowing through my veins for as long as possible."
To say this book is full of twists and turn is an understatement. The author's narrative ability is compelling and compassionate all the while intricately layering a complex story that unfolds at a steady pace. Part of me wanted a different life for Holden and Lily or just simply more; however, I am also comfortable with what they actually have. While reading, I had so many theories about the mysteries surrounding these characters, but it didn't detract from the heart of the story in any way.
Ultimately, Midnight Lily is a uniquely crafted story that envelops the reader and makes one wander in possibilities. I definitely recommend to those who want to be intrigued and who are open to the unconventional.


ARC/CC's Review ~ Dark Protector by Celia Aaron
4 Stars! 
Conrad "Con" Mercer is a hitman living a solitary life.  Despite accepting his choices, Con doesn't find much solace amidst the violence until he sees woman that quiets his mind. As he watches her from a distance, she grounds him and gives him a few moments of respite. She is his glimmer of hope and light until his world shatters such purity.
"Tell me your darkest sin, and maybe I'll tell you one of my hundreds"

Charlie is the proprietor of a local flower shop and mainly keeps to herself for her own reasons. However, when she begins to sense she's being watched from afar, rather being scared, she feels safe despite not knowing the man cloaked behind the car's tinted windows. But for Charlie, experiences occur in her life for a reason and this unknown man is about to unleash a chain of events.
"Staying closed off was the only way I knew to survive. When I'd made the mistake of letting someone in, I'd paid dearly for it."

Conrad knows having a weakness in his line of business can be disastrous because of predatory practices by his colleagues. Unknowingly bringing danger to Charlie's doorstep, Con has no choice but to protect what he feels is his no matter the consequence. During their time together, Charlie is hesitant to trust Conrad but with limited options, she begins to realize there's more to him than just a Kevlar protected shell of a man.
"He brought his palm to my cheek. I flinched, but he only used the pad of his thumb to wipe my tear away. "I won't hurt you. You're safer with me than anywhere else."

As truths are revealed, Conrad discovers that Charlie isn't a shrinking violet and her resilience offers an equalizing balance to their relationship. For the first time, Con begins to be hopeful for a future rather than just being resigned until his number is called. Working together, Charlie and Con try to outrun the bounty on their heads until the only option available becomes glaringly apparent.
"I made all the wrong decisions long before I found my thorny rose, and I deserved death more than most."

With the tension of fighting a mob boss and his minions, there isn't much time for Charlie and Conrad to rest, but the intensity of their situation stimulates the awareness of their feelings toward each other. Knowing they must live in the moment, the sexual tension they feel is palpable and when they surrender, it's combustible.
"Say my name when you come." I dove back down and fastened my lips around her clit, licking it with the broad side of my tongue until she froze and fractured into a million pieces."

From the first page, the pace is swift offering vivid play-by-action leading to some serious page turning moments. As for the characters, Conrad's bad ass persona is sexy and very alpha but knowing there is a softer side to him, adds to his appeal. With Charlie, on the surface she seems like a softie but being able to hold her own really strengthens her character. Additionally, with both willing to sacrifice for each other, shows just how self-less they can be. In addition, Conrad's friend, Nate, is a worthy character and deserves a mention. His humor and easy going ways made him a standout and really balanced Conrad's intensity.
As I've said before, Celia Aaron is a natural born story-teller gifted with the ability to stylistically craft the written word. Each time I read one of her books, I'm amazed at her range, creativity and skill. In Dark Protector, Ms. Aaron invents a world where two characters would unlikely merge but then shows how everyone deserves a second or even third chance. For those looking for a suspenseful romance, I highly recommend Dark Protector.
*An ARC was generously provided by the author in exchange for an honest review.*
*This was a (F)BR with Twinsie Hawkey and Lonestar Liz!
Title: Dark Protector
Author: Celia Aaron
Genre: Contemporary Romance
Release Date: February 27, 2017




With an uninterrupted timeline, Throne of Truth begins with Elle's discovery of Penn's lies and the tension of her newly precarious situation. Applying the tenacity she employs in the board room, Elle realizes she must fight for justice and to use her resources to aid such a cause despite the implications to her family or the business.
"I'd wanted him from the first moment I met him. I wanted him now I knew the truth."

As his nightmare comes true, Penn's resolve is tested. As he trusts those who have proven their worth, Penn slowly begins to withdraw to a place where he can survive on a basic level. In trying to spare Elle, Penn's selfless quality shines abundantly. Adding to Penn's dimension, the harshness of his past is revealed and these scenes offer a stark contrast to the illuminating and precious moments he shared with Elle years ago.
"But if you are asking who I am? How can I tell you? How can I make you see what you don't want to see?"

With certain truths exposed, there is a deep understanding by Elle of Penn's former lifestyle and how it influenced his choices thereafter. Even with the union of Elle and Pen, the tension remains high due to the miscarriage of justice. But, this time Elle chooses to make the right decisions and matures into her own by acting the way she should have years ago.
"No more secrets. No more lies. You fuck me knowing entirely what you're getting into."

I enjoyed Penn and empathized with how deeply he felt his emotions, whether it was love, anger, betrayal or respect. Additionally, I liked the dynamic of his friendship with Larry and the noble reasons for raising Stewie. As for Elle, she remained a weak element for me for not trusting her instincts sooner. Granted she is young, but I was hoping for more of a change for Belle Elle's CEO. Ultimately, she took the right path and became her own person.
In this duet series, Pepper Winters takes two characters from different worlds and experiences and shows the commonality they share, as they are desperately willing to fight for each other. There were moments where Penn's intensity for Elle was palpable, as I loved the letters written by Penn to Elle and the element of intimacy and adoration that was evident. Though the tone was meant to feel reflective throughout out the book, the pacing felt slow and a bit superfluous at times. Overall, this is a story of sacrifice, love and redemption.
*An ARC was generously provided by the author in exchange for an honest review.*
*This was an ARC (F)BR with the Shhluts!!



ARC/CC's Review ~ Ripple Effect (Episode 2) by Keri Lake
4.5 Stars!!  
Fueled by her circumstances and knowing it's a risky move, Dylan's desperation takes her right into the epicenter of Rip's web. Upon being caught, Rip gives her a choice to which she begrudgingly accepts. Battling her own demons, Dylan resigns herself to the next two months under Rip's rules, otherwise suffer the consequences.
"Your sweet innocence is like a drug. One I want to abuse until there's nothing left but the painful withdrawals and a craving to fuck you again."

While Ripley isn't the type to invite guests into his home or life, Dylan intrigues him on a few levels and he wants some answers from her. In addition, Rip wants her to satisfy his certain sexual needs. Knowing she is attracted to what he offers, Rip doesn't waste time or make excuses for what he wants which leads to some electrifyingly hot moments. Ooh la la!
"What I can't get anywhere is a feisty little shit like you who gets my blood hot." He pushes a strand of hair behind my ear. "I want you to feel everything I do to you."
In this episode the pace continues to be steady with suspenseful and sexually charged elements but there's also introspection into the past for Rip and Dylan. Getting Rip's perspective as to how he views his past and future is enlightening into his character. Plus, with Dylan more is revealed about her childhood underscoring her need to detach.
"Fear is good, though. It's fear that gives you the courage to survive."

For me, this series is addictive with multilayered tension, gripping dialogue and two flawed characters trying to survive in their own way. The writing is edgy, persuasive and I cannot wait to read more of this series!! I highly recommend Ripple Effect!!
*An ARC was provided by the author in exchange for an honest review.*

4.25 Stars!
Maggie Crow was raised by her stern father and two older brothers in an isolated small town. Knowing from a young age that her childhood was abnormal, she obeyed and learned to lie in order to protect her family despite the horrors that surrounded her. At 18 years of age, she is about to learn what her father has planned but fate is about to deal her a different hand.
"When all you have is the worst of the lot, the worst becomes your normal because it's all you've ever known."

Elliot McLoughlin married his childhood sweetheart and started a family at a young age; however, tragedy struck which led Elliot down a dark path where he couldn't recover from the loss. Fourteen years later, Elliot's heart is still full of vengeance and he's determined to find who is responsible for his pain. With a plan, he's ready to act despite the possibility of collateral damage.
"Put in the simplest terms, I was damaged. I was broken. I had nothing left to lose, which made me the most dangerous type of man."

As Elliot begins to execute his plan, he befriends Maggie and their union leads to complications, passion and further deception. Not revealing his suspicions or motivations, Maggie's naivety adds to Elliot's dilemma but he isn't willing to modify his end game. While Maggie is trying to hide her own secrets, she can't help to feel safe with Elliot.
"I liked to think I'd given her three things her family never could: I'd given her freedom. I'd given her choice. And I'd given her hope."

With more at stake, truths surface one by one and Elliot and Maggie are tested in different ways. Seeing Maggie struggle with her loyalties and the knowledge she resisted for so long is compelling and leads to a range of emotions. For Elliot, his grief is monumental and as he gets closer to those responsible, the level of risk is ever increasing as his will is put to the test.
"If ever two souls had been fused together through violence, despair and pain, it was Elliot and I."

From the beginning, the tensions are high due to the heinous acts committed and the desperation felt for Elliot's vengeance. Adding to the conflict are the emotions that build between Elliot and Maggie. While their relationship is unconventional in one aspect, it also makes sense as these two lost souls find strength in each other thereby creating an intense journey.
For me, it felt natural to empathize with the depth of Elliot's pain and the lengths he would take to find peace. It was also interesting to read how far Elliot was willing to go – emotionally and physically – to achieve his end goal. In contrast, it was harder to understand Maggie's decisions but her vulnerabilities and inner strength ultimately led her to the right place.
In Four Crows, Lily White successfully creates a narrative steeped in tension, evil, fear, loss and redemption. Expect to feel angry, sad, helpless, empowered and hopeful. I recommend to those who enjoy their books with a dose of darkness about the human condition!
*An ARC was generously provided by the author in exchange for an honest review.
*This was a (F)BR with Twinsie Hawkey and Loyda!!*
Amazon: http://bit.ly/2log9jj
B&N: goo.gl/OBjbc1
iBooks: goo.gl/lP39D9
Kobo: goo.gl/muQNrQ
  

ARC/CC's Review ~ Black Hearts by Karina Halle
4.5 Stars!
Violet McQueen is a photography student who always felt like all wasn't what it seemed within her family. Having been labeled as a sensitive person, it was easy to feel self-conscience and she learned to distrust her instincts. It isn't until she meets a mysterious man when all she's been wondering about comes into question.
"Your not just rebellious, you're part of the rebellion."

Vicente Bernal is the second in command in his father's drug cartel. Determined to get his answers to the questions he seeks, Vicente heads to California in hopes of digging up a hidden past. With his own motivations, Vicente's plan is straightforward until unforeseen circumstances begin modify his timeline and his target.
"But I'm sure you of all people would know that sometimes you can connect with someone in ways you didn't think you could. Or should."

When Vicente and Violet meet, it isn't a coincidence because in their world, coincidences do not exist. However, despite their "chance" encounter, the pull between them is palpable and Vicente is prepared to use it to his advantage. But what he doesn't expect is Violet's honesty and willingness to share her vulnerability, as that can cause dire consequences in Vicente's world.
"You need to be in the moment, with me. That's all there needs to be. The world won't disappear the moment you stop holding on to it."
As they continue to get closer, Vicente's sexual intensity and appearance of safety serves to offer an escape from Violet's mind-spinning thoughts. While Violet isn't inexperienced, Vicente introduces her to a new world where she enjoys being in the moment of pleasure mixed with some pain which leads to some hot scenes.
"I gulp for air and dig my heels into him, holding on tight as he slowly pushes deeper and deeper inside. My hands grab the back of his neck, feeing the strength in his straining muscles."

Told in multiple POVs, the plot unfolds in a steady pace allowing the characters to build dimensionality. While Vicente is influenced by his upbringing, he is still very much his own individual character and is driven to prove such is the case. With Violet, she is also a product of her parents, but Violet sets herself apart in asserting her strength and also embracing her weaknesses. Adding to their experiences are the secrets that have been kept hidden over the years, but there those who wish to expose all for their own gain.
With the timeline occurring twenty years after the Sins & Needles and Dirty Angels series ends, the integration of well-known characters with the new generation feels seamless. Though it isn't necessary to read Sins & Needles or Dirty Angels before reading Black Hearts, those schooled in the history of the McQueens and the Bernals will probably have a richer experience. For me, being reacquainted with my king, Javier Bernal, is pure bliss and I'm very pleased as to how he relates to the storyline. As always, Karina Halle stays true to her characters and her ability to engage her readers at multiple levels prevails in her newest release.
Black Hearts is a story about how lies and deceit can protect and harm those you love. I highly recommend!!
ARC/CC's Review ~ Ripple Effect (Ripple Effect #1) by Keri Lake
4.5 Stars!!
From a young age, Rip learned how to survive and hone his predatory skills making him a sought after mercenary. Following his own set of rules and living a solitary life, Rip surprises himself after meeting a certain girl caught in the wrong place at the wrong time.
"Every decision you make affects every moment that follows…"
Dylan Westrick is just a few weeks shy of her eighteenth birthday, counting the days before she can leave her abusive and low-life foster parents in the dust. However, the odds change and Dylan must deal with her new circumstance. Faced with a limited amount of options, she finds herself stuck in an inescapable situation.
"The game changed. The fairy tale morphed into ugly and terrifying, yet all of my senses are out of whack."
Told in dual POV, a dark tone is set with a swift pace and vivid storytelling that lured me in from the beginning. From what is revealed in this episode, Rip and Dylan have interesting stories to tell and how their paths cross is quite intriguing. Sharing an inexplicable mutual attraction, Rip and Dylan are entangled in a web that is about to cause a ripple effect.
I am definitely hooked on this series and cannot wait to read what happens next! I highly recommend!
Note: Ripple Effect Series will contain 5 episodes in total.
About Keri Lake:
Author of dark, edgy paranormal romance & urban fantasy~Vengeance dealer-Demon wrangler~Creator of badass, whip-wielding females-Sucker for brooding alphas.
*An ARC was generously provided by the author in exchange for an honest review.
*This was a (F)BR with Twinsie Hawkey, Loyda and Liz!
CC's Review ~ Thanos (Masters Among Monsters, #3) by Ella Frank
3.75 Stars!
Thanos Agapiou is the first sired vampire of the Ancient, Eton. During their centuries together, they've shared a tumultuous relationship fueled by a dark side. While they have been a source of salvation for each other at times, Eton is no longer able to pierce Thanos' reclusive shield. During this torment, the beast within Eton lurks and the one person who could keep this demon at bay is no longer willing to give himself.
"You will be mine to protect and mine to fight beside. We will carry each other when one's burden is too heavy. And if your blood is ever spilled, I will be the one to avenge it."
Despite how much Eton and Thanos struggle, there are larger forces at play manipulating the game. As the ongoing plot of curses and fate continues, the Greek gods Apollo, Artemis and Hades have summoned a trio of humans to bring forth their wishes of exterminating the entire vampire species. Until now, the third human's purpose was unknown but as he is recognized to be Paris Antoniou, the key to it all rests with his connection to Thanos and Eton.
"Everything is changing. We are changing, and I wonder how that can possibly end with any of us remaining the same."
With Eton's demon on the loose, the remaining Ancients, Vasilios and Diomêdês, and their first sired progeny, Alasdair and Isadora, try to save Eton and Thanos while also trying to determine how they can protect themselves against the will of the gods. The chosen humans, Leonidas, Elias and Paris, all play a pivotal role as to how the story unfolds and they all question whether their fate has been foretold.
"Don't you see? You are our destruction – but for me, you will be my salvation."
In this book, I was hoping to read much more about the trials and tribulations of Thanos, Eton and Paris, as these three have a powerful dark side that could have been explored with a deeper intensity. Perhaps, that was a purposeful choice by the author given certain elements, but it still would have elevated the character development of Thanos and Paris equal to their counterparts. Having really enjoyed the entire series, the ending felt rushed given the sacrifice and complexity of events but maybe the reader is meant to feel the shift as suddenly as the characters.
From the beginning, the pace is swift with a well-choreographed cast of characters that offer layers of dimension to a unique and intelligent story combining the paranormal and Greek mythology. Ultimately, the Masters Among Monsters series delivers a compelling tale about compassion, sacrifice and salvation and delves into the age-old question of whether fate can be altered. I recommend to those who wish to escape into a world where anything can happen.
Masters Among Masters series:
CC's Review ~ Taking Turns by J.A. Huss
4 Stars! 
Marcella "Chella" Walcott is a gallery manager searching to fulfill her darkest and most suppressed fantasy. Believing she's found a way to make it happen, she's thrust into a dynamic that has many rules but the temptation is just too much to resist despite her own trepidations.
"We're all dirty here. Be dirty with us, Chella…"

In addition to Chella, there are three other deviant players in this game of lust: Smith Baldwin the eccentric philanthropist, Elias "Bric" Bricman the logical dominant and Quin Foster the warm and fuzzy marketing executive. These men have been friends for some time and share a common bond in their need for certain sexual activities. Each has his own role to play so there can be more than one winner.
"It's carnal, and sensual, and erotic… That's all it is. A small trip into the dark."

As Chella agrees to be a player, the rules are slowly revealed and she realizes just how complicated it might be. Taking turns with Smith, Quin and Bric, she learns more about each of them and their own sexual proclivities. While feeling like she is a part of them, the attraction builds as it is leading to the big moment where they all come together as a whole.
"Then let's do it," I say, kissing her softly again. "Put them both in your mouth, Chella. Suck them. At the same time."

What ensues between these four daring people is alluring, sexy and mysterious. However, there are questions that remain concerning the one person who brought these four characters together. As the foursome dynamic starts to shift, it becomes clear one of these dashing men have true feelings for Chella. While he lives by his own rules, he learns that some rules are meant to be broken. But it takes more than one person to break free in order to fully move forward.
"If you want to go dark, then don't take a light, right?"

As soon as I started reading Taking Turns, I remembered how easily she weaves a web where anything can happen at any moment! At times, it felt like the story was emitting synapses filled with electricity and other times, I was anxiously waiting for that pulsing connection. The premise is certainly intriguing and the alternating perspectives between these four characters created a voice for each one, but I was hoping to get a little more about these mysterious men. As the plot pivots in a certain direction, I was interested to see how it would translate outside of the quartet. With the ending, the plot is fairly resolved (not leaving a huge cliffy) but more answers are to be revealed in the second book in this series.
Overall, I enjoyed the lusty moments and the originality of this story. For those interested in taking a dip into the kinky pool, I recommend Taking Turns.
The Turning Series is a duet:
1.  Taking Turns   2. Turning Back
CC's ARC Review ~ BANE by D H Sidebottom
4 Action Packed Stars!!
Milly Evans is a dedicated assistant to Geoffrey Sparrow, owner of Sparrow Towers. After eight years with Sparrow, and feeling like it is her family, she feels like her own secrets can be locked away for good. However, after she witnesses her boss' murder, Milly's world is turned upside down and she is forced to confront her past in order to get answer in the present.
"It's time for the truth, Rik Bane."

Rik Bane is the silent partner of Warne Industries and one of the new owners of Sparrow Towers. During the transition, Rik is aloof but he is also aware of various dynamics and dangers that have forced his hand. As he takes the lead, he is fully aware of Milly's expected reaction to meeting him but it doesn't prevent what's already been set in motion.
"I searched the fucking earth for you. You were my best friend, and you just upped and fucking left."

As Milly's new life is shattered, she must embrace her new knowledge and work with Rik to protect herself and those she still trusts. While Rik is under the impression he is fully in the know, he learns that he's met his match professionally and romantically.
"Come for me babe. I want to see how fucking stunning you look when you come for me. You have no idea how many times I've pictured you coming for me, and on me."

What ensues in Bane is action packed with a multi-layered plot involving greed and an underground spy network. At first, I thought this story was going to take a different direction but when it turned into a web of deceit and avarice, my interest intensified.
Milly is a character that battled nature versus nurture and I liked how the two sides were at war from within. Learning how to merge these opposites was intriguing to read and I admired her tenacity to protect those she loved. With Rik, I liked him immediately and understood how deep the connection ran between him and Milly. Of course, Rik had that sexy and effortless swagger that makes women swoon but there is more to him that just being a hot piece.
D.H. Sidebottom shows her range of writing in Bane, as it isn't dark erotica but covers dark elements of the human psyche. The plot is loaded with twists and turns that kept me intrigued and in a constant search for all the answers. I also appreciated the funny moments between the main characters. Adding to Milly and Rik were a secondary cast of characters that enriched the plot and supported the complex story line. Though, there are still some parts that I wanted to be resolved, the narrative was entertaining and I thoroughly enjoyed it.
For those seeking a book with suspense, action and a second chance at romance, I highly recommend!
*An ARC was provided in exchange for an honest review.
*This was a (F)BR with Twinsie Hawkey and Loyda!
CC's Review ~ Crown of Lies by Pepper Winters
4.25 Stars!
Noelle "Elle" Charleston is an heiress trained from a young age to take over her family's business. Always the good girl and only knowing work for during her entire teen years, Elle decides to venture off for one night on her nineteenth birthday, but her life changes when she has a traumatic experience.
"I'm someone you can be free with."

Penn Everett is a mysterious figure that appears in Elle's life at a time when she wants to feel like a woman and less like a CEO. Exuding confidence, dominance and sex appeal, he effortlessly asserts himself in a way that is hard to ignore.
"You've been mine since the moment we met, and you'll stay mine until I let you go."

As Penn invites Elle to play a game, she is eager to surrender her body to him and Penn is more than capable of offering all she can imagine. The sexual tension between them is combustible and Elle willingly pushes Penn in an effort to be on the receiving end of his domination. What ensues are sizzling hot encounters between Penn and Elle!
"His hand cupped my cheek, holding me tight. "I'll strip you, taste you, devour you. I'll eat, lick, and bite you. And only once you're begging will I fuck you."

As Penn and Elle continue their dance, Penn isn't sure how much he wishes to share with Elle. Trying to find the perfect moment is a challenge but the path they are taking is going to lead to many answers.
"Careful what you wish for, Elle. Sometimes, secrets make things better not worse."

With the circumstances that affect Elle's life, she is an interesting character – intelligent, business savvy yet she is also naïve and craves the connection that she's been looking for over the years. Penn delivers in such a way that his secrets and known actions add to his allure and all his interactions with Elle are intense.
In Crown of Lies, the tone is mysterious with dark undertones. From the first page, the pace is swift and the plot is suspenseful with twists and turns that kept me enthralled. Of course, in true Pepper Winters fashion, the narrative is captivating the words effortless flow off the page. For those seeking a story with heat, allure and mystery, I highly recommend this book!!
*An ARC was generously provided by the author in exchange for an honest review.
*This was a (F)BR with the Shhluts!

CC's Review ~ Drowning by Marni Mann and Gia Riley
4 Stars!!  
Andi Harper is a gentle-hearted woman caught in an abusive relationship. Fearing for her life, she takes a giant step forward to leave that environment. While on the run, she meets someone who shows kindness but Andi needs honesty in order to find her own truth.
"Though scared of her own shadow, she took each breath with purpose because she knew she might be robbed of her next one."

Clay is a man on the run from his past. While trying to hide the best he can, he tries to find ways he can reveal the truth and regain his old life. Feeling like his fate is sealed, he is thrust into a situation where he can protect someone else and still feel like he has something to give.
"Now, as I sit here, about to morph into someone new, my biggest fear is letting her down."

The circumstance that brings Andi and Clay together is unexpected but they find a commonality in their bond. Learning how to trust each other, they are able to gain new strength and hope. For Andi, she is trying to recover from physical and emotional pain and live with her constant fear but finding solace in Clay keeps her grounded. Despite Andi experiencing such abuse, she is still able to trust Clay and their mutual respect for each other leads deep attraction and sexual tension.
"I want to taste her wetness on my tongue, to feel it on my lips, to have it soak in my fucking beard."
From the first page, the tension is high knowing what Andi and Clay are running from. Reading how Andi was treated stirred deep emotions and it made her healing so much more admirable. Knowing how she is willing to fight for herself and for Clay proved how forgiving and kind Andi's character could be. The ever-looming doom Clay must face is omnipresent but when he given the choice to protect a loved one, he knows what his decision must be.
"Life doesn't have to take one direct path toward happiness."

Told in dual POV, the character dimensionality is clear and the paths they take feel natural and not rushed. In this collaboration between Marni Mann and Gia Riley, the narrative is seamless and the strength of each author is evident. The burdens these characters experience are heavy but they are balanced and ultimately yield to honesty, strength and love.
For those looking for a story full of action, emotion, friendship and love, I highly recommend Drowning!
CC's Review ~ Mists of the Serengeti
6+ Stars!
Rodel "Ro" Emerson is a teacher in England. While she is content with her life, she's always lived vicariously through her uninhibited and spontaneous sister. However, when Ro receives news of her sister's death in Tanzania, she is confronted with regret and grief. Off to put her sister to rest, Ro journeys to Africa in hopes of finding solace but finds much more than she had ever imagined.
"The most profound, most memorable moments of life are the ones that make you feel. And that's what I've been missing. The feeling of being alive."
Jack Warden is a coffee farmer and divorced father in Tanzania. Being a strong man comes easy to Jack until his daughter is tragically killed. Grieving as he only knows how, Jack is tortured by his loss and wants to preserve every memory and moment he shared with his little girl. It isn't until a woman asking for help arrives at his ranch and turns his world upside down.
"Trust me. Some things are better left in the dark, where they belong."
Sharing the commonality of their loss, Jack and Rodel unite for a cause hoping they can make a small difference. During this time, they realize how honest they are with each other by not trying to hide behind the mask of grief. As friendship buds, Jack and Ro are aware of their attraction and it is palpable beyond belief! To say Jack is a hunk is putting it mildly! When they succumb to their desires, it is hot, romantic and perfect!!
"Last chance, sweetness. I've never wanted anyone the way I want you. So if you're having second thoughts, now's the time, because in a little while I'm going to take you, gently at first, and then to all kinds of dark, delicious places."
Caught in their own adventure, Jack and Rodel face danger at every turn. Knowing what is at stake, they selflessly put the needs of others ahead of their own. For Jack, his actions provide the second chance he so desperately seeks, and for Rodel, she learns just how resilient and adaptable she can be when facing adversity. Ultimately, their choices lead them to a place where sacrifice is no longer a question.
"In a thousand lives, I would die a thousand deaths to save her."
From the beginning, you could feel the grief these characters shared yet hope, strength and love filled all the cracks and made their foundations even stronger. The entrenched cultural themes underscored the contrasts and similarities between communities and countries yet these elements added to the significance of the journey. Furthermore, with such a richly crafted plot, the secondary characters add value and dimensionality to Jack and Rodel. Goma is a stand out for her sage observations and resolve, while Bahati adds comic relief and his own battle for acceptance.
Mists of the Serengeti is an incredible story of endearing characters with a compelling plot and impeccable story-telling. With every element coming together like a perfectly conducted symphony, Leylah Attar pens a beautiful love story about healing and courage. I highly recommend this book!
*An ARC was generously provided by the author in exchange for an honest review.
*This was a (F)BR with the Shhluts!
CC's Review ~ Three by E.S. Carter
4 Stars!!
At 23 years old, Liam Fox-Williams is going through the motions but his heart and passion remain unfulfilled. While in art school, Liam fell in love with his slightly older teacher, but circumstances prevented them from being together. Never knowing the real answer for his rejection, Liam remains solemn until he returns home to England and has a chance encounter with the one that got away.
"Sometimes it's not the people who change, it's that their mask has fallen off."

Cari Pritchard is an art school teacher with many responsibilities. Never having regrets about what she shared with Liam, she has her reasons for not burdening him with the obligations of her life. However, now that years have passed, it's time for Cari to be truthful about her feelings and past decision.
"My life wasn't my own. It wasn't fair to make him take on my burdens."

With resolve, Liam pursues Cari and the answers to questions he's rehearsed in his mind for too many years. Not prepared for the actual truth, Liam is relieved and fortified when Cari shares her true feelings and the reasons behind her actions. As such, it becomes abundantly clear that Liam and Cari are still very much in love with each other. What ensues is a sweet story with Liam showing how much of a tender and big heart he has to share.
"You are my suit of love, I'm a better man when I'm with you."

In Three, the romance and connection is strengthened by two people who come to understand the complexities of raising a child with autism. While this disorder is still not completely understood and is subjective to each individual, the plot brings awareness to this condition. Additionally, the the challenges and rewards Liam and Cari experience enrich their character dimension and the story progression.
Told in dual POV, we experience the vulnerabilities and strengths of Liam and Cari. I admired Cari's tenacity to assume sole responsibility but once she realized someone else can be just as committed and loving, the partnership that develops is touching. With Liam, he proves to have a heart of gold. The overall tone of this second chance at romance story is sweet, loving and without any angst. This is the first book I've read by E.S. Carter and look forward to reading more of her work.
CC's Review ~ Love in Lingerie by Alessandra Torre
3.5 Stars
Kate Martin is hired as the Creative Director to save Marks Lingerie. Having such an opportunity is dream come true for Kate, but working directly under her new sexy boss may be more of a distraction that she could have imagined.
"According to industry rumors, he's never been married, fucks like an animal, and has a mouth like my shower massager."

Trey Marks is a playboy with a sinful smirk and gorgeous bod who believes monogamy is not for him but saving his company becomes priority one. Working with Kate becomes a constant test of restraint for Trey, as his company has a strict non-fraternization policy.
"In five minutes, I could make her mine. In ten minutes, she'd be calling me her god."

As time passes, it becomes clear that Trey and Kate work well together but their attraction is more than just professional colleagues. While Trey is quite open and flirtatious with Kate, she tries to maintain a certain decorum in the office and to keep her lustful feelings for him at bay but she can't help but to compare all men to him.
"It's strange, seeing him in this role, seeing the tenderness come through all of the layers of playboy. How he sweeps a loose tendril of her hair and tucks it into her braid."

While Trey and Kate have many lust worthy moments, the chase is a long one yielding to obstacles along the way. When Trey finally reveals his hand, there's no turning back for them yet Kate's reaction isn't exactly the one he had hoped. After realizing their mistakes and missed opportunities, Trey and Kate are more willing to embrace what they've known all along.
"Are you sure you want that? For me to well and truly fuck you?"

I admired Kate's work ethic and Trey's professional drive. Though, I still wanted Kate and Trey to take more tangible steps toward a romantic connection sooner. At times, the story felt choppy due to the passages of time and chapters that felt a bit too cursory; however, the overall tone was flirty, romantic with some moments of angst. My favorite moments were the comparisons between lingerie and life.
Love in Lingerie is about two people trying to succeed in love and life.
*This was a (F)BR with the Shhluts!
4.25 Stars!
Katie Smith was raised by her single mother in a loving and nurturing environment. Never feeling like she was lacking in love or material goods, Katie learned to work hard for her successes despite being rejected by her father. But when she is presented with a financial problem, Katie is determined to save a place important to her heart and dreams.
"Now I want to live for me."

Carl Brooks and Rick Warner are in a relationship but are two opposites; the former being exacting and the latter being easy-going. Though content in their lives, they are seeking a third person to complete their trio. After meeting Katie on sugardaddies.com, it's time to see if Katie is all they dreamed she would be.
"And now that we're all here, in the same room, is it still your fantasy? How about it, Katie, do we measure up to your fantasy?"

As Katie makes a commitment to Carl and Rick, it's a means to an ends – extra money to secure her goal, but she is also honest about fulfilling her own sexual fantasies. From the start, Katie feels a connection with both men even if she's a bit intimidated by Carl and his dominating presence. As they ease her into this relationship of double pleasure, it is nothing less than panty melting hot. While Carl and Rick are always ready to push stretch the limits, Katie isn't a shrinking violet and is ready to receive everything they offer.
"…I want to be full of you, both of you … I want to be dripping… I want to be all filled up."

In addition to many hot times, the plot is balanced and also concentrates on the complexities of Katie's relationship with her father and finding her own way. Reading how Carl becomes an integral element in this transition, also adds depth to Carl's past and relates to his own needs for a future with Katie and Carl. Coming full circle, Katie persevered and gained so much more than she expected.
"You have nobody doubting you, nobody trying to knock you down, or see you fail. The only person you have to prove anything to is you…"

Told in dual POV, it was insightful to understand the perspectives of Katie and Carl – the two more complex characters; however, Rick's role in this book is equally vital to the progression of this threesome and his lovable ways warmed the pages. While there is no doubt that Jade is the Mistress of Kink, she also crafts multi-dimensional characters with compelling plotlines. For me, I always know I can immerse myself into her book and feel like I've known her characters all along. With narratives and dialogue that flows, it's easy to relate to the range of emotions these characters feel. Oh, and I loved how the Carl and Rick were with Samson.
Sugar Daddies offers some smoking hot scenes but also renders a tender story about overcoming hurdles in order to become a stronger and better person. I highly recommend!
4.25 Stars! 
Laine Seaborne is an eighteen year old who always worked hard for the little she had in her life. While out celebrating her birthday, Laine is put in a precarious situation where she must fend again for herself until a stranger decides to intervene.
"How could I ever be scared of a man who saved me?"
Nick Lynch is a successful accountant comfortable with his brand of kink. Having given up on love some years ago, he's chosen to maintain a private life but still needs to indulge his deviant side. When he meets a young blonde in trouble, he realizes this may be the opportunity he's been waiting for.
"You're such a good girl, Laine," he tells me, and my heart lifts for him. "I'm going to take care of you. That's what you want, isn't it?"
Although they are from different worlds, Nick and Laine seem to ease into a quick friendship and forge a unique bond. Being a man of means, Nick is able to easily offer comfort, safety and necessities to Laine but it doesn't undermine the kindness of his gestures or the deep pleasure he feels from taking care of her. For the first time, Laine feels secure, loved and also desired in a way she could never have imagined.
"I think you're a dirty little girl." I smile a dirty smile, and I can't control the beast. I can't fight the dark urges that want to consume her, soil her, corrupt her, break her and make her mine."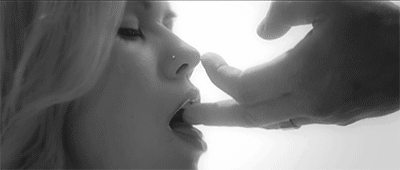 "Call me Daddy," I growl. "You can call me Daddy."
While Laine was quite innocent sexually, she eagerly took to Nick's Daddy kink and craved it as much as he did. Learning to be Daddy's girl was very hot with Nick showing his mastery and Laine trying to please in every way.
"You have the prettiest little pussy, Laine. Daddy wants to see you all full up with his cum."
This was my first foray in reading daddy kink and I knew Jade West would be the perfect author to pop my cherry! Her character portrayals felt grounded and dimensional and I liked how Nick gave Laine the space to mature into the woman she wanted to be. Getting to know Nick up close and personal was so hot and I was glad to see he was able to break his shell. Recognizing his own issues, Nick and Laine found a true balance between their love and didn't compromise their sexual preferences either.
Call Me Daddy offers dirty, kinky fun but also offers a story about acceptance. For those curious about Daddy kink, I highly recommend Call Me Daddy!

Break My Shell  by K.A. Merikan
Dayton is a meek receptionist at a struggling hotel in Montana. Having grown up in this small town, he experienced hatred and intolerance as a teen when he was outed for gay. Since then, Dayton learned to keep to himself in an effort to avoid any other confrontations or unwanted attention. Living alone with his cat, Cinnamon, Dayton has dreams but doesn't believe he'll ever be able to escape this small town and live as he wishes.
"You gotta risk a bit if you want results."

Max is a former professional boxer who was incarcerated for three years. During this time, Max and Dayton corresponded providing friendship and comfort to each other and knowing why Max was imprisoned made Dayton feel as though heroes actually existed. Upon being freed, Max makes a surprise trip to finally meet Dayton and that is when the unexpected happens.
"No one had ever kissed him the way Max had, and no one had ever fucked him with such ferocity."

The initial introduction between Dayton and Max is quite explosive as they enact one of the many fantasies they exchanged in their letters. It's clear they share passion, but Dayton is insecure about what he can really offer a man like Max. In Dayton's eyes, Max is everything he cannot be – brave, outspoken and strong – yet as they begin to know each other, Dayton soon realizes the balance he brings to their relationship. For Dayton, this realization comes at an emotional price when he must confront his biggest fears.
"Sometimes, people show their true face at the first sign of trouble. I just wish you hadn't had to go through it all."

Break My Shell offers a sincere and realistic depiction of how intolerance can be oppressive until it's no longer accepted. With Dayton, he needed one person in his life to believe in him and when Max was willing to defend Dayton at any cost, it triggered a deep change for the better. Despite Max being portrayed as the stronger character, he certainly wasn't immune to anti-gay sentiments by family and strangers and he paid dearly for his actions but just in a different way than Dayton.
Dayton is a quiet, good hearted and relatable character. Reading how his boss and others constantly took advantage was frustrating but Day's reasoning for allowing this treatment made me sad for him. Once Dayton took ownership of his life, it was a relief to feel his happiness, acceptance and sense of hope. Max provided a good balance with his no-nonsense approach but even with his tough guy exterior, Max always showed reverence to Dayton.
While this book offers filthy hot sex, it is also grounded in real life struggles and how one can find the strength to be true to himself and others. This is the second book I've read by K.A. Merikan and I continue to enjoy their style of writing – genuine, sexy and provocative. If you're looking for an endearing M/M story, I recommend!

Soul Avenged (Sons of Wrath #1) ~ by Keri Lake
4 Stars!
Ayden is an Alexi super soldier created to fight the Lycan race of wolves. Though fully human at one time, she no longer has any memories of her previous life. Upon hunting Lycans with the Alexi since her transition, Ayden rebelled against the General and is seeking her own vengeance against those who took her human life. Seeking the help of the Wrath demons, Ayden is on the verge of uncovering what's been hidden for so long but when Ayden comes into contact with a Halfling, she begins to question everything.
"You know, as humans, we're allowed to feel. It's what separates us from inanimate objects. It's okay if the memories made you … feel something again."

Kane Walker is a director at a Children's Cancer Institute. Upon leaving work one evening, he is attacked and bitten by a Lycan (wolf) but instead of taking him as their own, Kane is left in his Halfling state and found by Ayden. While Ayden typically wouldn't have any trouble killing a Lycan in cold blood, a transference of memories occurs between Kane and Ayden causing immediate shock. Needing to discover how and what it all means, Ayden takes Kane hostage in an effort to get more information before Kane becomes a full-fledged Lycan but Kane also learns more than he expected.
"Finally, a woman who seized his attention, set his body aflame, and made him want to piece her puzzling complexities together—the same one who'd be severing his head. What a cruel paradox."

During Kane's transformation period, Ayden openly shows her disdain for Kane's new Lycan identity and declares she will be the one to extinguish his life upon his full transformation. However, Kane isn't a man driven by greed or immorality and his easy and lovable personality starts to wear on Ayden, as she didn't expect him to accept his demise with such honor and selflessness. As they forge a friendship and more, Ayden's memories become clearer and her vulnerability is tested yet Kane remains a constant strength by encouraging her to accept the truth and pain.
"Because I feel something for you. And I'd hate for you not to know how fucking fantastic it feels. Even if I die today, I'm happier than I've ever been."

Adding to the complexity between Ayden and Kane are the surrounding forces at play. The General of the Alexi is intent on getting Ayden back under his command and continues to plot against the Lycans for his own gain. After going AWOL, Ayden hired the Wrath demons to find those responsible for her lost life and as more details are uncovered, the demon brothers are posturing to fulfill their contract obligations. However, with unexpected complications the action becomes tense with so much at stake.
"No species is spared," she muttered. "We're all victims of something bigger, aren't we?"

In this book, the paranormal world is layered with different species – humans, hybrids, demons, beasts, succubi, etc. – that offer nuances within their own life forms. With many secondary characters in this story, the foundation takes some time to establish but once it takes hold, the pace is swift. I enjoyed all the character relationship dynamics, as each character had clearly definable traits that enhanced the plot direction. With the Sons of Wrath brothers, it certainly begs the question about each getting their own books within this series but I absolutely loved Gavin and hope he gets what he's been seeking for centuries. Of course, Ayden was a kickass heroine that I won't forget.
Overall, Keri Lake's writing style is energetic and fresh yielding to a layered plot steeped in fraternity, acceptance, love and truth. For those who wish to get lost in a supernatural world, I recommend Soul Avenged.


Posted on January 4, 2017
~4.5 Stars~
Claire Elliot is a psychologist and college professor. Upon assigning a research paper on the subject of Stockholm syndrome, Claire sets to take her Spring break vacation in the sun but a certain student has his own method of conducting research for his homework.
"I believe, and this is just my theory, that if a person is able to understand the mechanics of how Stockholm works, a person can take steps to prevent it from occurring within them if they find themselves in an abusive or captive situation."
Holland Strong is a psychology major but college isn't his only education, as he is training to be a Master under an ultra secret society of men who are engaged human sex slavery. Upon receiving a new order for a courtesan, Holland sets his sights on his teacher, Ms. Elliot, knowing she will be a challenge to train.
"She was mine to play with for the next month, at least, and I swore to myself that I'd have her in every way possible."
Upon being abducted, Claire is thrust into a world where submission and service is her only priority. Relying on her experience and knowledge, Claire tries to forge a connection with her captors in the hopes that she can escape their cruelty only to be punished for her tactics. Trying to retain her sense of self becomes difficult with the constant physical and psychological pain and degradation.
 "I wanted to be the man who eventually tamed her, but most of all; I wanted the feeling of power that came with owning a woman as beautiful, intelligent and strong as her."
Though Claire is Holland's courtesan in training, he is not a full-fledged Master and must adhere to the rules and methods employed by his trainer, Aiden Oliver – the most revered Master within the society. Under Aiden's tutelage, Holland feels compelled to please his teacher but his naivety leads to further unexpected complications compounded by his feelings for Claire. With Aiden's ominous and far-reaching control, Claire's training takes to new levels of manipulation with broad sweeping consequences.
"To me, he was the epitome of evil. In that regard, however, he was the example of what a Master strives to become: no morality, no pity and no empathy for the people he trained, both Courtesans and other Masters."
As this story unfolds, it is tense and grim from the beginning because Claire's fate is so bleak and at times it becomes a question of how bad it's going to get rather than wondering if she is going to escape. Reading how Claire's psyche is eroded is disturbing but also darkly intriguing how she chooses to combat her circumstance. I admired Claire's strength during such abuse and her emotions were palpable. Plus, her relationship with Holland provided for an interesting dynamic with their teaching roles reversing at times.
"This wasn't a life that I would have expected for myself, but like any living creature that was intent on survival, I learned to adapt."
Getting back to Aiden. He is sadistic, arrogant, predatory and quite the antagonist. His role in His Master's Teacher is critical and his character in this series remains uncompromised. Upon realizing Aiden's role in this book, I knew my limits would be tested again and this time I was able to appreciate his unwavering evilness as a true villain.
In Her Master's Teacher, Lily White successfully writes about a world where immorality and corruption rule and she isn't afraid to make her readers cringe at times. Told in dual POV, the narrative enables the reader to feel a spectrum of emotions and really understand the psychological and corporeal components these characters endure.
For those who do not have any triggers and thrive in the unknown elements of the darkside, I highly recommend Her Master's Teacher!
Separation Games opens just where the first book closed with Adam's admission and Diana's shock at the turn of events. With the thirty days not fulfilled, Diana decides to fight in the only way she knows how. As she tries to save her marriage, she is also trying to resolve her own unanswered questions that have been buried for so long. Whatever the results may be, she is determined to finish her exploration.
"I wanted him to catch me, but I wanted him to chase first."
What ensues feels raw as Adam and Diana fight for what they believe is right. As they continue to reveal layers of deep emotions and the history behind their feelings, the dance between their interests is like a tango involving passion, strength and an impenetrable connection.
"Your problem isn't that you don't love. Your problem is you love so much it scared you."
With Diana beckoning the inner sadist in Adam, he responds with such perfect dominance to bring them to a truly equal power exchange. Adam is a natural leader who takes control of any situation so when it comes to dominating his submissive, it is beyond hot. So when he demands Diana to give all of herself to him, she complies bringing immense pleasure sexually and emotionally.
"You're beautiful like this. You're perfect. I want to fuck the breath out of you. I want to hurt you. Mark you. I want you to beg me to stop and love it when I don't."
As Adam and Diana navigate through the intricacies of their relationship, the emotions are complex and feel quite real. Dissecting the reasons for their failures are difficult but putting the pieces back together requires much more strength and dedication. Told in dual POV, getting to know the pulse of Adam and Diana leads to deep character development due to their self-reflection. With this C.D. Reiss' writing style, the dialogue simply flows and tells a poignant story of two people finding their own way.
To say this duet was moving would be an understatement. Being in CD's fictional world is always one of lyricism and I simply adored this journey. I highly recommend!!!
*This was a (F)BR with Sue, Liz and Loyda!
*An ARC was generously provided by the author in exchange for an honest review.*
~4.5 Stars~
Batsheva "Eva" Roselli is a violinist, an Italian citizen and a young Jewish woman caught in the turbulent time under Mussolini's rule in Italy and Hitler's oppressive vision. As a child, Eva was privileged due to her family's successful business in Florence, but when a boy comes from America to live with Eva's family and war is later declared, her entire world changes.
"I danced around him for years, trying to get his attention, wanting only to see him smile. Wanting only to be near him, wanting only to love him and be loved by him."

Angelo Bianco is the son of Italians who emigrated to America. After Angelo's mother dies, his father sends him to Florence to live with the Roselli family and to ultimately become a priest. Distraught over his mother's death, Angelo meets Eva, two years his junior, and they form a bond that is continually tested
"When you love someone that completely, you will do anything for them."

What transpires over time between Angelo and Eva is beautiful and endearing yet they are surrounded by loss and the hatred. Using his position as a Catholic priest, Angelo is determined to help give shelter to Jews hiding from the SS and when Eva's family becomes a target, he knows there is no other way but to remain a priest to carry on his mission to save lives.
"But we have to live in order to learn. And sometimes we have to fight in order to live."

With Eva being highly principled but also a realist, her strength is tested when she decides to help her brethren in every way available to her. Eva's path takes an unexpected journey but she uses that opportunity to fight for her family, for love and for a greater cause.
"They can humiliate us and dehumanize us. But they cannot take our thoughts. They cannot take our talents. They cannot take our knowledge, or our memories, or our minds."
The intensity of the current state of events lays heavy upon Eva and Angelo. Living in constant fear and hiding Jews is their goal but their love continues to shine and grow stronger leading them to a place where they can no longer deny. With Angelo's vows to the Church, his heart is conflicted and he must reconcile his reasons for choosing the priesthood. After years of fighting, Angelo's choice becomes clear.
From Sand to Ash is a book that causes reflection and produces a range of serious emotions due to the subject matter. But, while there is so much tragedy, there is also unyielding bravery, resistance and dignity for those who fought and protected those in danger. Within this setting, it may seem an unlikely place for love to flourish, but during such trying times, life and death becomes crystal clear and the intensity of such feelings deepens. For me, reading how Eva and Angelo united for a greater cause was extremely moving.
Told in third person, Amy Harmon writes a narrative that is compelling, candid and thought provoking. Set in such a turbulent time in history, the sense of family, principle and friendship prevails raising hope and humanity. I highly recommend!
In this final installation, we are reunited in a continuous timeline with William York, the Prince of Florence, and Raven Wood. With tension building, there are numerous factions vying to unseat the Prince causing William to protect his city and most importantly, Raven. In seeking support from his biggest and most powerful ally, William executes a decision that could have grave consequences or long-lasting benefits. But with human and vampyre forces at play, trusting anyone becomes perilous.
"You are the only trust that exists in my world." He spoke against her mouth. "I trust no one else."
Being the Prince for centuries taught William many lessons about the capricious ways of vampyres and guarding what he loves exposes his weakness to those closest to him. Of course, William has the means, power of an old one and the mental acuity to react as needed. With their love for each other, William and Raven vow to fight together rather than be separated. Raven's unwavering strength and principled views parallel the depth of reverence William feels toward Raven leading to unconditional acceptance.
"Because of you, love has entered my cursed existence."
Through the series, Raven stayed true to her beliefs despite having vulnerabilities that could have caused her to make different choices. William evolved tremendously due to his love for Raven and lessons learned in his formative years. Reading about their love and admiration for each other was heart warming. However, I would have liked to have read more about The Roman and his relationship with William, especially given the eponymous book title.
From the first page, the action is nonstop due to a well-choreographed cast of characters and flowing prose. Combining Renaissance art, clandestine underground organizations and the paranormal makes for a unique plot that leads to steady character arcs and an unexpected culmination. For dedicated fans of the Florentine series, you will not be disappointed in the journey and the finale.
4.25 Stars
Elise "Red" Vale is a graduate student studying archeology. Using her student credentials and under the guise of her thesis, she intends to enter the private property of Blackwood Estate to search for Native American artifacts, however she is intent on finding answers related to the suspicious circumstances surrounding her father's death.
"Nothing here is untouched. Everything is spoiled, ruined."

Garrett Blackwood is a former professor and is known to be a mysterious and potentially dangerous recluse. Keeping to himself has never been a problem but when Elise shows up on his doorstep requesting permission onto his property, he begins to wonder if she is a hassle or something potentially much more interesting.
"Some things are better left in the dark, Red."

With dimensional secondary characters and plot twists, Elise uncovers clues learning more about her father than she ever knew while he was alive. While Garrett believes she is searching for Choctaw artifacts, he soon discovers that his Red is looking for more than just arrowheads and pottery. Despite her shrouded deception, Garrett agrees to help Red when the dangers become too risky to search on her own.
"If you said 'please', I'd fuck you so hard that you wouldn't be able to sit down, walk, or breathe for days without thinking of my cock inside you."

In addition to the thriller aspects, the relationship that develops between Red and Garrett is endearing and extremely hot! Not afraid to push the limits, Garrett shows Red just what it's like to be ravished by the big bad wolf.
"This." He glanced at my throat. "Is just a sample, Red. My appetites would disgust you. Fuck" He ran a hand through his hair. "Sometimes they disgust me, but I can't escape them."

Throughout the book, I liked Red's tenacity even when she was in way over her head at times. While she was skeptical of Garrett in the beginning, she was also freely willing to accept his circumstances and experience what he can offer.
As for Garrett, he is very manly yet he isn't afraid to share his sensitivities despite being ostracized for his private predilections. It's so often that rumor can become truth and with Garrett, the rumors couldn't be further wrong about his character.
The mystery surrounding the disappearance of Elise's father led to some tense and action packed moments with the plot developing at a steady pace. The shadows about his death persisted and certainly added to the thriller elements of Blackwood. Even though, I knew who was guilty early on, it didn't lessen my experience nor my search for more clues. Plus, the dynamic between Red and Garrett is a strong one for the plot footprint.
If you haven't experienced a Celia Aaron book yet, Blackwood is a perfect entry into the thrilling, twisty and sexy world of this author. With prose that effortlessly narrate a story chock full of tonality and emotion, it's clear Ms. Aaron is a natural born storyteller. I highly recommend Blackwood!
*An ARC was generously provided by the author in exchange for an honest review! Thank you!*
Chere Rouzier is a high-class call girl that lives in New York City. Without having many options or much guidance, Chere viewed her job as an escort to be lucrative in that she could pay her bills and help support her boyfriend's spiraling art career. It isn't until she meets the nameless and faceless client she refers to as W that she slowly begins to unravel and question her lifestyle and own needs.
"You don't get to know my name. You don't get anything from me but what I want to give you. Cock, yes. But first, a little pain."
Known to be exacting and a sadist, W isn't looking to form emotional attachments and hires Chere for a session to fulfill his particular sexual predilictions. Upon discovering her unknown submissive side with the combination of her need to fight before total surrender, he is intrigued by her spark and continues to reserve sessions with her.
"You're so juicy from having your pussy whipped, it's dripping onto the bed. You're making a fucking mess, you little pain slut."
As Chere and W's time together passes, Chere realizes how she craves what only W can give making her quite the lovely masochist. While their sessions are sexually intense, both mentally and physically, Chere begins to gain the courage to make changes in other aspects of her life. As she takes these steps, W asserts himself and views his actions as protective yet he still isn't willing to give more unless Chere is willing to accept all of his terms.
"You can see me, starshine. You can see all of me."
What transpires between Chere and W is complex. On the surface, you have these two characters that unite so perfectly on a basic primal level, but they also have their own emotional vulnerabilities that trap insecurities. I admired Chere's inner strength and fight and was so glad she made a certain decision. As for W, well, he is walking sex but he also has a deeper range that I enjoyed.
"That's what he said, but all I really absorbed was "I can make you feel."
In reading Torment Me, I was simply glued to the pages to see what would happen next between Chere and W! The writing just simply captured me, as told from Chere's point of view, but also with engaging dialogue. What Chere and W share isn't necessarily romantic to some, with their rough BDSM play and degradation, but reading how they connect kept me riveted.
The author's style of writing is forthright and sexy with an edgy sense of humor, which is a win-win for me. I cannot wait to see how the story continues in book two! For those who haven't read Annabel Joseph's books yet, I highly recommend Torment Me!
*Note:
I won this book in Shh… ♟ Dispelling the MYTHS about BDSM Giveaway ♟!! Thank you!! https://www.goodreads.com/topic/show/…


In Dollars, the plot timeline opens in succession with Pim trying to negotiate her new surroundings away from the white mansion. Not knowing whether Pim's circumstance has improved, she is tentative and doesn't know how to react to the demands being made upon her. Despite feeling powerless, Pim tries to overcome her past but doesn't know what feelings to trust, as certain trained behaviors have been instilled in her core.
"And if he wasn't like the others, how could I predict what he wanted?"

Pim isn't the only one trying to adjust to the new living arrangements, as Elder is at odds with his decision. Exposing himself to Pim could lead to disaster but Elder can't stay away from her. Battling his demons, he is forced to reconcile emotions he buried long ago causing tremendous inner turmoil.
"You owe me, Pimlico. I told you I wasn't the hero."

What draws Pim and Elder to each other is complicated. Elder has been very open about his sexual inclinations toward Pim but it's more than just the physical in that Elder feels a deep connection to her. While Pim is processing her feelings, she is angry and feels betrayed that her body feels an attraction to Elder who wants a certain gift before succumbing to his basest desires.
"I want to fuck you." His hips thrust again. "I want to hurt you."

In this second installment, a range of emotion is present that includes reflection, healing, anger, betrayal and gratitude. With a somber tone, it is obvious Pim has been through hell and knowing the time it will take for her to rebuild adds tremendous tension. Adding to the conflict is the mystery surrounding Elder's secrets and vulnerabilities. While we get a few glimpses into Elder's world, there is still so much to be revealed and for Pim to experience.
"I need to live in the moment. The future I cannot control."

With much contemplation, Pepper Winters takes her characters on a thoughtful and arduous journey. The plot moves at a pace that forces the reader to pause and feel how Pim's emotions take a step forward but three steps back. At times, it is frustrating but also realistically portrayed considering her painful experience. With Elder, there were times when I wanted him to surrender to his urges and unleash the beast despite knowing how it would affect Pim and their future.
In all, the storyline successfully continues to build layers of intrigue and added dimension. There is still much to discover in this series and I look forward to continuing to see how it will all unfold.
*An ARC was generously provided by the author in exchange for an honest review.
~4 CRAZIES STARS~
Alejandro Martinez was destined to fulfill the path already chosen for him leading to a life of crime, corruption, greed, lies and tragedy. At 20 years old, he was already feared and known as El Diablo, but knowing the destruction and pain his family caused, Alejandro vows to protect what remains in his life despite the consequences. Learning to be a "Martinez" at a very young age, Alejandro shields his heart but as decades pass, he begins to question whether loneliness is his fate or a fool's choice.
"This is what we do, hijo. We protect what's ours any means necessary. No. Matter. What. Family comes first."
Having a childhood marred by neglect, Lexi learned at a young age to fend for herself and to take joy in the art of ballet. In trying to be independent and follow her dream, Lexi applies for a job at an establishment owned by Martinez. Exuding his influence in subtle ways, Alejandro cannot turn his back on Lexi. After feeling a strong connection with Alejandro, the tension builds but neither could have imagined how their futures would blend in so many ways.
"I want you to come on my fingers, cariño, I want to see your face get flushed, your breathing hitch. I want to feel your pussy pulsate so fucking hard it pushes my fingers out of your sweet little hole."
As Alejandro is a conflicted man suffering an incredible amount of despair, he steadfastly forges ahead to lead the Martinez family legacy. After vowing to never open his heart to anyone again, Lexi tests Alejandro, and while it's his nature to protect and love, he can't give what he wants despite her wholehearted acceptance of Alejandro's dual personas.
"I warned you. I told you I don't know how to love. I ordered you to stay away from me, time and time again. I'm not the man you think I am. I never was."
"The good and bad. Heaven and hell. Every part of him. I took what I could get. Every last ounce of him."
Alejandro is a man of deep passion whether he is showing his gentle or vile side and I like how he wavered between these warring factions within himself. The tender moments were so warm which served to reinforce his true nature because if he was as ruthless as his father, Alejandro would have been a very different man. By the end, I felt comfortable with his choice of possible salvation with Lexi but parts of "the how" didn't seem to completely coalesce with his character. However, it didn't deter from the impact of Alejandro's journey and the arc of his character development.
As for Lexi, I admired her resilience and ability to balance the positive and negative in her life. By choosing Alejandro and his lifestyle, Lexi was fully aware of the risks involved yet she was willing take a chance whether it lasted for a brief moment or for more time than she could imagine. To me, Lexi proved she was a match for Alejandro.
Also, the secondary characters were vital to supporting the failures and successes of the main characters and the ongoing plot. For those familiar with the The Good Ol' Boys series, being reunited with some friendly faces will be an added plus. I would like to know more about Alejandro's friend, Leo, in the future.
From the onset of El Diablo, an epic tone is cast upon the Martinez family that unfolds into a richly developed plot spanning many years and a multitude of dimensional characters. With engaging prose, M. Robinson successfully captures a story steeped love, violence, passion, redemption and friendship. I highly recommend!
*An ARC was generously provided by the author in exchange for an honest review.
~5++Crazies Stars~
Tori Garrison is a successful romance author married to Landon, an absolute dream and the man she met in college. Her life is full with kids, career and the day to day, and while Tori's family has been a solid foundation where she feels mostly content, she starts to feel like something is missing. Turning to another author's advice for book research, Tori establishes an account on a social website that caters to certain sexual lifestyles. Not exactly sure as to what she hopes to find, she experiences much more than she could have ever foreseen.
"I'm a blank canvas that I can paint however I desire. For the first time ever, I get to be the character in my own fantasy land."
Upon being contacted by Alec, Tori forms an online connection with him almost immediately. From the outset, he is very forthcoming about his lifestyle and preferences, and while Tori opens herself to Alec about intimate details of her life, she fails to tell him about the most important facts. Knowing she is being deceitful to her husband and even to new friend, Tori feels like she can't stop talking to Alec and starts to crave more.
"I was desperate for it. I needed it. Needed the excitement, the allure, the temptation."
From this point, Tori makes the decision to transition her friendship with Alec to an emotional level of intimate lovers by talking and sharing aspects of herself that only her husband should enjoy. Addicted to Alec and what he offers, Tori's descent begins and just when you think she is about to come to her senses, her world shatters. Secrets are discovered, hearts are broken and all that seemed safe and loving transforms into deceit, resentment and doubt.
"You fell for him, didn't you?"
Obviously, this is a story about an affair and the emotional elements surrounding Tori's experience are gut-wrenching; however, it is also addicting and exhilarating at times. From the outset, you know Tori is going to make many wrong decisions that will affect her husband and family yet there is also a feeling of sympathy for not just Tori and Landon but also for Alec. Adding to the affair theme, there is a deeper element that surfaces causing Tori to examine her life choices in an effort to save herself and ultimate decision.
Even though there are some who are already feeling the pain that an affair book can bring forth, what makes Tori's story relatable is that such a situation can happen to any of us because life isn't black or white, good or bad, right or wrong. Sometimes, people change and detour for a bit. Did I like Tori? While I wished she would make the best decision for herself and her family and wanted her to stop this destructive behavior, I still liked her and I empathized with her plight. Did my heart break for Landon? Absolutely and I cried for his pain. Did I hate Alec? Not at all and I actually fell for him at times. And, that's the beauty of E.K.'s writing, she forces the reader to experience a range of emotions and doesn't sugar coat an ounce of this story. It is raw and real.
Author Anonymous is based on a true account of an author's experience told through the creative mind of E.K. Blair. All the names and identifying details have been changed to protect the author. After finishing this book, I can understand why Anonymous felt the cathartic need to share her story. Honestly, this story blew me away. It is titillating, erotic, sad, painful, provocative and forces the reader to confront a range of emotions in an intensely difficult situation. I'm still reeling from the emotional impact of this one and hope Tori (Anonymous) is able to find her way. Needless to say, I highly recommend Author Anonymous!!
*An ARC was generously provided by the author in exchange for an honest review.
~4 Crazies Stars~
Taylor Jake grew up in a variety of foster homes that enabled him to create a protective wall around his emotions. Upon meeting Haley as a teen, she became his family and part of his heart; however, Taylor's weakness was preyed upon by a rival gang and Haley paid the price of evil. Vowing to avenge Haley's pain, Taylor became Six, a killer succumbed by rage, guilt and inner turmoil.
"I was hollow, lost to what it felt like not to be lonely, and I was okay with that."
Fast forward fifteen years, Taylor "aka Six" is released from prison for his crimes but seeking revenge for the remaining gang members still lingers in his soul, as a day doesn't pass where he can forget that horrific night and the ensuing pain. Now a respectable bar owner, Six chooses to keep few close to him until a certain woman enters his bar that tests his restraint.
"She's too delicate for me. She's like a flower and I'm a weed growing strong around her. I'd strangle her and then everything that makes her bloom will be gone."
Misty is a woman down on her luck but is working her way through her own loss and is ready to start a fresh beginning. Upon being hired by Six, Misty is immediately attracted to him and once she starts getting mixed signals from Six, she isn't about to be ignored or overruled by him. What ensues are sexually charged exchanges and when they finally get together it is hot!
"All I want you to do is strip me bare, bite my neck, yank my hair, and fuck me until I'm a quivering mess. She draws out her words and I almost come without even touching her."
Based on his past, Six is resistant to give all he has to Misty in order to protect her and also his own heart. Just when Six is ready to move forward, his past comes back to haunt him and he must act to end it all.
"Carnage lays everywhere, blood and insides litter the walls and floor, and the whining of death is like a balm to my soul."
Six is a character that I liked immediately and felt the weight of his burden. Knowing his hurtful past and how it formed his present, I understood his resistance to pursue Misty but I loved how Misty fought to pierce his shield. With Six carrying such a need for revenge, I welcomed his violent path to give Haley reverence and peace.
While I am usually drawn to Ker Dukey's darker books, the plot in Six was mostly steady with a few lags in between. There were some areas where I would have enjoyed more development to further the impact and character dimension for Six, Misty, Haley, Lucky and Max. But, I did feel like I was immersed in Six's world. Overall, I enjoyed Six and recommend!
~4 CRAZIES STARS~
Cordelia "Cordy" Baxter is a college student that comes from a working class coalmining town. Having always played soccer, and due to Title 9 criticism, Cordy secures a spot as a Kicker on the football team earning her a partial athletic scholarship. Being on the team isn't easy since she is known mostly as the "Mav" but it's also difficult because she is constantly around the one person she wishes to erase from her heart.
"He'd been beautiful when we'd first met, his boyish good looks the first step in my downfall."
Trent Carrington is the star Quarterback and with his dark hair, green eyes and an easy smile with the brains to back it up, Trent is every campus girl's dream. With his athletic ability, his future in the NFL is pretty much a done deal. However, two years ago Trent made a decision that impacted his love life much to his chagrin. Now that he's a bit older and wiser, he is determined not to make the same mistake twice.
"I was going to get the chance I'd been dreaming about for two years. I had so much to tell her, so many things to explain."
Being in his senior year, Trent can no longer ignore his feelings for Cordy and tries to resurrect the connection they both previously shared. Knowing this task is not going to be easy, when Trent sees an opportunity with Cordy he takes full advantage of their private time. However, Cordy is prepared to maintain a platonic distance from Trent because she will not be hurt again by his love 'em and leave 'em ways.
"In his place, there was a man who kissed like the devil and made me stupid with just one look."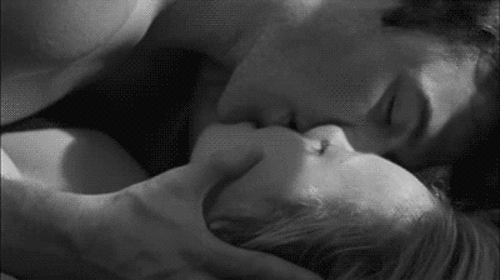 As Trent and Cordy spend time together, she slowly learns more about Trent's decision and what he really represents. By giving him another chance, Cordy opens her heart hoping this time it's permanent.
"I don't think I can stop if we start this. Understand? I want you so bad it hurts."
Wowzie! There were times in this book when I felt hurt, angst, lust, need and the strong connection between Trent and Cordy. Their story is passionate, tender and full of firsts etching every moment in their timeline. To feel that overcoming sense of love is moving but also anxious because these characters are vulnerable to their emotion. Immediately, I liked Trent and Cordy and with alternating first person POVs, it only strengthened my empathy with their roles. I am a sucker for second chance romances and I was rooting for them throughout the entire book!
In Kicked, Celia Aaron continues to dazzle with her prose and ability to draw the reader into her written world. If you are looking for a romance with a good dose of love and determination, I recommend Kicked!
~4.5 Stars~
In Chained, the timeline continuously flows from the ending in Caged where Khloe Grant discovers she cannot trust anyone. Lying in wait, Khloe is prepared to take action, but when the man standing in front of her is Anderson Cain, she is forced to make an irrevocable decision. In this final book, the plot continues to thicken in quite an ominous mode with darkness continually lurking its ugly head around Khloe and Anderson.
"I needed him to love me, whichever way it came."
Moving forward, Anderson is committed to his plan to avenge his own abuse no matter the consequences. By acting on his rage and pain, Anderson seems willing to sacrifice his only chance for happiness or hope.
"How could you fall in love with someone who was hell bent on destroying you?"
Meanwhile, Khloe's descent into darkness spirals into an abyss. In order for Khloe to truly move forward, she must accept her past but she has always been more selfless and wants to give Anderson exactly what he needs. With the present and future outweighing her past, Khloe accepts her hand and gives all she can.
"I was created to serve you, Anderson. I was made from the very horrors of hell that birthed you. We were cast from the same mould. But which gift will you take?"
The twists and course of events that occur could not be predicted, as the evil that pervades the lives of Anderson and Khloe is insidious. The evolution of Khloe's character felt vividly honest and weighty. She suffered and yet she coped in ways that eased her mind. With Anderson, to have survived his circumstance, his mental state swallowed all the pain but his rage had to be quelled before he could truly be the man he was destined to be. The strengths and weaknesses of these two characters grounded them together providing a balance and foundation for a future.
"This is how I want to picture you forever. You have no barriers up. You are you, free from the obligation you force on yourself."
While Anderson and Khloe felt an instant bond with each other, their relationship was tumultuous at times, with each feeding off the freedom to share in their rage, pain and cravings. With having such a deep yet fiery connection, the sex between Anderson and Khloe is off the charts hot!! It is uninhibited, rough, demanding, and deliciously deviant.
"Pulling me away, his gaze hooked on the length of spit from my lips to his cock, the wicked gleam in his eyes making every part of me throb." "Suck me until I come in your dirty little mouth."
With the end of this duet series, the plot is reconciled and questions are answered as to motives of these dark characters. The chapters are divided between first person POVs for Anderson and Khloe which further irons any doubts about their thoughts and emotions. With the inclusion of an early chapter, the dark tone in the book is underscored and the certainty of how the plot is going to unfold remains a mystery until the very end. For me, this series was a riveting read that yielded so many emotions and I loved both Anderson and Khloe for their faults and resilience.
In addition to the outstanding layered characterization of Anderson and Khloe, the secondary characters also played such a pivotal role in the plot structure. Robbie, Anderson's best friend, really proved himself as a true friend. Additionally, Ben, Khloe's ex-husband, finally redeemed himself in my eyes.
For those who are fans of dark reads, Chained will not disappoint. It offers a range of themes from revenge, hatred, healing, redemption, evil, honesty, hope and ultimately love. I highly recommend!
---