My Rating 4.5 Stars
Genre: M/M Contemporary Romance
Type: Standalone Book 5 of Love by Numbers series
POV: First Person – Dual (Male)
This review can also be found on GOODREADS. 
"If it's worth the risk, then gamble because happiness can be fucking fleeting and forgiveness can be given and accepted easily without the burden of grudges."
Isaac Fox; living life without any love commitments or attachments was a successful and well known photographer.  He knew exactly where he stood when it involved his sexual desires he was open minded and liked both females and males but he prefers the male team.  One night of lust became a night he never forgot with the one and only hot stuff fitness model Flynn.
 "He's my every wet dream in the flesh. He's also my every nightmare."
Flynn Phillips; super smoking gorgeous man who was born to be famous got all his dreams come true when he landed in the fitness modeling industry.  Woman would throw themselves at him for his attention and he always complied until that one night he started feeling different things that he didn't want to admit he liked a little too much. 
"I can't even begin to understand it. This tangible link we have. It makes no sense; it's stronger than attraction, and it messes with my head because he's a man."
I loved Isaac from the beginning I first met him on one of the previews books from the standalone series. I didn't know much about him but I was dying to know.  He was absolutely an incredible person who loved his family so much; he even sacrificed an entire year of his career to help the family out.  It was such an emotional part of the book that I don't want to give anything away.  He struggled with being understood though and what Flynn did and how he made him feel had me in angry tears.  I wanted Flynn to feel his pain and boy did he felt it too?! Heck yeah. 
This book was about love, family and finding out your own true self.  It was such a wonderful read to understand the struggle people go thru to find themselves and within understand that what they feel don't have to be always what people think but what you want.  Flynn and Isaac both were tested thru their boundaries to reach the true love they were both searching for. In all honestly this was my very first only m/m read and I have to say I had to fan myself so much it wasn't even funny.  I am afraid this would not be my last either.  Readers to enjoy a good love story, super steamy hot, and are not afraid of this m/m genre should totally read this book.  I found myself unable to put it down and enjoyed every minute of it.
"Love isn't one plus one. It's one plus one plus one times infinity."
Purchase Links Available here: 
https://books2read.com/u/3LrGoM
 . . . (F)BR With War . . . 
My Rating 3.5 – 4 Stars
Genre: Dark Romance
Type: Book 2 of 5 from Dollar series
POV: First Person – Dual
This review can be found on GOODREADS.
"He was the anchor keeping me steady."
This book picks up right where book one left off.  Pim and Elder's journey continues with a healing process.  The aftermath of the events on book one left Elder confused and conflicted.  He didn't know what to do with his feeling; something he had tried to avoid at any cost until her.  Pim wakes up to a new surrounding and she doesn't know if she is dreaming or if she woke up to a different new horror.  So she does what she knows best she blocks everything and acts like the only way she has learned to survive few years ago.
"I hated that I accepted his rage so much more easily than I ever could his kindness.  That I went searching for his animosity because I would never trust his calmness." 
For the time being she tries to adjust but this feels so good to be true and she cannot adjust to it somehow she feels like it's a trick.  Her mind is playing tricks on her and she is struggling to survive this new life.  Pim battles a lot internally and I feel is a healing process for her. However; I felt like the book has so many repetitions that it left me feeling a bit bored at times.  I understand Pim went through so much and as much as I wanted to absolutely love this book it was honestly hard for me to finish.
"You pushed and pushed, and I can't fucking take it anymore."
Elder is trying to help her but finds himself backed into a corner himself; with all his demons which I still am dying to know his dark secrets he is conflicted with this new situation his life has become.  This installment was not as dark as I was expecting, I felt it was needed of course; I am sure the author has some wicked twisted thoughts coming up on the next three installments and in order to continue this ride this book had to be written this way.  I am intrigued of what is coming next.
"He was my savior and captor. He was so, so much more. And it hurt because I wanted to know how deep that more went."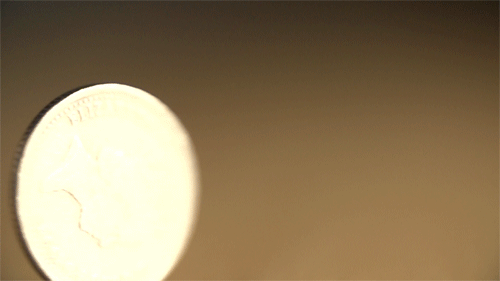 ✦✦(F)BR with the Shhluts: CC, Liz, Sue, Anna, Mer and Myla too!✦✦
Purchase Links:
Amazon: http://amzn.to/1t2hTBj
iBooks: http://apple.co/1ROpBTE
Barnes & Noble: http://bit.ly/1VxvqM7
Kobo: http://bit.ly/1XKTYRS
Google Play: http://bit.ly/24jqbzX
Goodreads: http://bit.ly/22DyeZ8
Amazon.co.uk: http://amzn.to/1UvlS1W
Amazon.com.au: http://bit.ly/1VxA6lc
Amazon.com.ca: http://amzn.to/1t2kQ57
4 ✦✦✦✦ STARS

Genre: Romantic Suspense
Type: Standalone
POV: First Person – Multiple
This review can also be found on GOODREADS.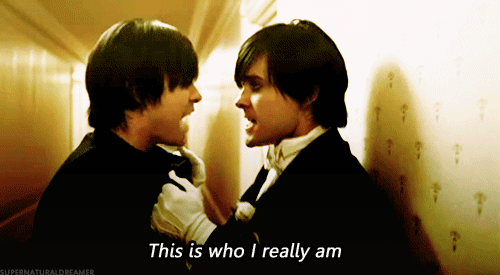 "She is the most fascinating person I've ever known, and for the first time in my existence, I've met someone who makes me want to give away everything."
Shyann Jennings originally from a small town; after the death of her mother she moved out as far away from her family and town as she could. She was chasing her big dreams of being a TV reporter. However; after a big fall out she found herself back to the place she had run away from.
Lucas was shy, cute, and talented. After a traumatize childhood he was never the same. He moved from town to town; he couldn't stay in the same place for too long. He finally found a town he could call home; found a good job and even meets a gorgeous girl who he fell madly in love with.
"I want her to like me. I want her to see me as brave. I want to know what it's like to be normal."
Shy and Lucas has an insta connection when they first meet. Shy didn't know why she was feeling this magnetic pull towards Lucas but he felt it too. I liked how she felt protective of him and did everything to figure him out when no one cared.
"There's something about him that's impossible to walk away from. Like an injured boy being held captive by his abuser."
I really enjoyed this book, not exactly what I was expecting. I didn't found a lot of suspense or darkness but I did had feels for Lucas I liked that he found his other half in Shy. The story didn't really have any twists like I was expecting but I enjoyed it none the less.
Readers looking for a second chance romance will really enjoy this book.

✦✦✦F(BR) with War✦✦✦
Book Order:

My Rating 4.5 ★★★★"Killer Secret"~ Stars
Title: Try Not to Breathe
Author: Holly Seddon
Genre: Mystery/Thriller
Type: Standalone
POV: First Person – Shifting
Expected Publication Date: February 23rd, 2016
You may also find this review on GOODREADS
"I played tennis again. I played tennis and I won."
This was definitely one of those books where you open it and you just can't put it down…you try to sleep but you can't stop thinking about what is going to happen next, You try to guess who the bloody killer is and finally you reached the end and you can breathe again without even realizing you were holding your breath the entire time. At the beginning it was a bit slow start for me with so many characters POV to keep track of; however soon I got to know each character and I wanted more of them.
We meet Amy Stephenson who at only 15 years old had a secret and that secret will hunt the entire world. She left school one day and never made it home. Now 15 years later she finds herself in a hospital and with no recollection of what had happened in past. Her mind is still of a 15yr old inside a body of a 30yrs old in a bed with no ability to speak of feel or move. However; in her head she is still in high school with her boyfriend Jake and her best friends Jenny and Becky and there are still signs of movements in her brain.
Alex Dale; a thirty year old female journalist who was dealing with life crisis. She lost her mother, her child, her job and lastly; her husband left her due to her alcohol addiction. Alex was writing a profile piece for a weekend supplement on the work of Dr. Haynes, a scientist researching brain scans that picked up signs of communication in patients. She came across Amy while at the hospital interviewing Dr. Haynes and took a deeply interest in her case and she just wanted to know more about her.
"Once we establish a number of different parts of the brain and how to generate a response in those, we can start to ask question and…"
Jacob aka Jake who was Amy's boyfriend fifteen years ago; was struggling with the past and with his wife and soon to be child. He wanted a happy life but keeping things from his wife Fiaona was almost causing him his marriage. However; he meets Alex and he knew it was a dangerous line considering his marriage was on the line but he wanted to help Alex find answers to what really happened to Amy. He joined the journey with Alex to finding answers as to what happened to Amy and try to get to the bottom of it.
Alex developed an obsession to figure this case out and she didn't stop until she got to the bottom of it. However her addiction was going to be the end of her; she was struggling with the alcohol addiction that will kill her in a year if she didn't stop. This book had me intrigued and I was deeply interested not only because I wanted the mystery of the killer to be solved but I was also very intrigued on Amy's brain case I found myself thinking what if that was me or someone I knew of laying on that bed for so long?!. Alex felt the same and while she got to the bottom and ended up cracking the case which was a total mind fuck she ended up finding herself as well because of Amy. I love this story so much, it was much more than what I expected.
There were many suspects, so many questions; the events that happened had me biting my nails. I wanted answers like Alex and Jacob; everyone seems a suspect and it was a nerve wrecking thrilling ride. This book is one I will recommend to all thriller readers. If you are looking for a good mystery/thriller you have found it. Any fans of Cold case files TV will really enjoy this book. This is a new author for me and I can tell you, I love this writing style and I will be reading more of this writer in the future.
Book Order Series:

BLURB
For fans of Gillian Flynn, Laura Lippman, and Paula Hawkins comes Holly Seddon's arresting fiction debut—an engrossing thriller full of page-turning twists and turns, richly imagined characters, and gripping psychological suspense.
 
Some secrets never die. They're just locked away.
Alex Dale is lost. Destructive habits have cost her a marriage and a journalism career. All she has left is her routine: a morning run until her body aches, then a few hours of forgettable work before the past grabs hold and drags her down. Every day is treading water, every night is drowning. Until Alex discovers Amy Stevenson. Amy Stevenson, who was just another girl from a nearby town until the day she was found after a merciless assault. Amy Stevenson, who has been in a coma for fifteen years, forgotten by the world. Who, unbeknownst to her doctors, remains locked inside her body, conscious but paralyzed, reliving the past.
Soon Alex's routine includes visiting hours at the hospital, then interviews with the original suspects in the attack. But what starts as a reporter's story becomes a personal obsession. How do you solve a crime when the only witness lived, but cannot tell the tale? Unable to tear herself away from uncovering the unspeakable truth, Alex realizes she's not just chasing a story—she's seeking salvation.
Shifting from present to past and back again, Try Not to Breatheunfolds layer by layer until its heart-stopping conclusion. The result is an utterly immersive, unforgettable debut.
Advance praise for Try Not to Breathe
 
"A razor-sharp, fast-paced plot and wonderfully complex characters . . . Not since The Girl on the Train have I been so captivated by a work of suspense."—New York Times bestselling author Tess Gerritsen
AUTHOR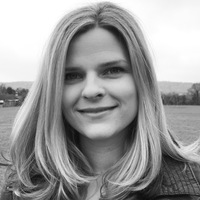 Holly Seddon was born and raised in the sleepy south-west of England and now lives slap bang in the centre of Amsterdam with her husband and four children. Throughout her 15-year career, Holly has been privileged to work in some of the UK's most exciting newsrooms.
TRY NOT TO BREATHE is her first novel, published in the UK (Corvus/Atlantic), Australia and New Zealand (Allen & Unwin) and The Netherlands (Ambo Anthos) in January 2016. Soon after, it will be available in the US (Ballantine/Penguin Random House), Germany (Heyne), Russia (Sindbad), Swiat Ksiazk (Poland and, Crown (Taiwan) .
Holly is currently writing her next novel.
WEBSITE  TWITTER FACEBOOK GOODREADS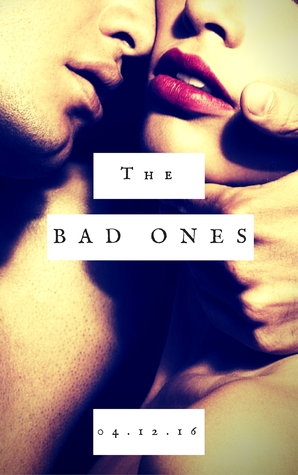 My Rating 5★★★★★ CRAZY~TWISTED~WICKED~ Stars
Title: The Bad Ones
Author: Stylo Fantome
Genre: Dark Romance
Type: Standalone
POV: Third Person – Dual
Expected Publication Date: April 12th, 2016
You may find this review on GOODREADS
"This is the part where you fun away, little girl."
Dulcie Travers; the low class girl who lived in a trailer park loved to take pictures of the world "her world" and then she would draw what she saw through her lenses. Sometimes what she saw was not always flowers and roses but darkness. However; she was the girl at school that slipped around unnoticed; the quiet one, the odd girl. Dulcie liked it that way; no one to bother her or to see everything she could see.
Constantine aka "Con" Masters; the popular star football quarterback always knew he was different but he hide his darkness really good under his mask of popularity. Having his father as the small town mayor helped; and being hot and popular with the girls also helped. Until her…He saw her really saw her but he knew she wasn't ready. Constantine knew though that they were both the same it was just a matter of time.
"Maybe, just maybe, their hidden pieces matched. Con very much wanted to see the real her."
Dulcie accidentally bumps into Con while he was a senior and she was a junior in high school. She really sees him for what he was no one else did thought; it was like a secret that only both of them could see. She knew that she needed to stay far far away from him but something kept pulling her towards him. One night, one magic kiss made her feel so much for him. She couldn't get those deep blue eyes from her thoughts; it hunted her.
"She wanted his darkness to swallow her whole. She wanted to be a part of it. She wanted to give her own darkness back to him."
Constantine was one year older than her; he left the town after graduation and did not return after three years. Dulcie moved on; graduated and was so upset at Cons that he never came back for her; she thought for some reason that the feelings were mutual.
After three long years Con finally returns to town; so much happened while he was gone. Dulcie had moved away from her trailer park and on her own and even was dating. Con had plans for the both of them thought and that was why he stayed away for so long. He waited; he planed; he prepared. Con is now determined to win Dulcie back he knows she is upset with him but he also knows that what they have is unbreakable and he will have to show her and earn her trust. Would their love destroyed each other or would it conquer anything and everything?!
I literally devour this book in one setting; it was a total page turner. All the events that occurred when Con and Dulcie gave into each other will leave you double guessing everything you think you ever know about them. This book it's an absolutely complete twisted ride full of surprises and craziness. It has a lot of dark elements which I personally did not mind but if you have hard limits I will recommend reading the blurb before picking this book up. I loved everything about this book and I cannot wait for everyone to read this book. To all my dark readers this book is for you and make sure to read the warning: this book contains graphic sex, extremely brutal violence, bad language, and people repeatedly and knowingly breaking the law.
Book Order: Standalone


"I WAS LUCKY AND FORTUNATE TO WON AN EARLY EARLY ARC COPY ON FB GIVEAWAY ON STYLO'S BIRTHDAY, THANK YOU SO MUCH!"

BLURB:
Love isn't always bright and shiny.
Sometimes, it's dirty and wrong, buried six feet deep in a secret place where only wild things dare to go. Hidden behind a big black curtain that covers things no one should ever see.
Sometimes it happens between two people who should never be allowed to come together. One who is a match, and the other who just happens to be gasoline.
One strike is all it takes to burn the whole world down, and that's exactly what they plan on doing.
Even if it kills them.
warning: this is a "dark romance" – this book contains graphic sex, extremely brutal violence, bad language, and people repeatedly and knowingly breaking the law.
AUTHOR
Crazy woman living in an undisclosed location in Alaska (where the need for a creative mind is a necessity!), I have been writing since … forever? Yeah, that sounds about right. I have been told that I remind people of Lucille Ball – I also see shades of Jennifer Saunders, and Denis Leary. So basically, I laugh a lot, I'm clumsy a lot, and I say the F-word A LOT.
I like dogs more than I like most people, and I don't trust anyone who doesn't drink. No, I do not live in an igloo, and no, the sun does not set for six months out of the year, there's your Alaska lesson for the day. I have mermaid hair – both a curse and a blessing – and most of the time I talk so fast, even I can't understand me.
Yeah. I think that about sums me up.
WEBSITE FACEBOOK TWITTER GOODREADS
My Rating 4★★★★ Loved the "Shadow" Detective~ Stars
Title: Pandemonium
Author: Bella Jewel
Genre: MC-Contemporary Romance
Type: Book 1 of MC Sinners Next Generation
POV: First Person – Dual
Expected Publication Date: January 26th, 2016
You may find this review on GOODREADS
"Everything happens for a reason. You're my reason, Lucas Black."
Pandemonium: Mainly focus and introduces us first to Ava one of the daughters of Jackson the Prez of the Sinner MC club. Ava is twenty-four year's old living on her own trying to show her family she can actually be a grown up. Ava was spoiled by the club and of course Jackson; wanted to show them she could be independent and she didn't need babysitting. One day she gets taken by a monster aka enemy of her father. He had taken her to send a message to her father; the enemy wanted to hurt the most precious and close thing to the Prez and he knew breaking Ava would work.

"How do you choose whose life is worth more? How do you decide that you're worth more?" Ava
Lucas Black; at only thirty years of age is a broken man himself. He has a sad past but he focus on his job as a detective and hides under his work. He is professional, successful and super hot. Faith put him in front of Ava and he feels the need to protect her. He could see in her eyes the broken girl and he could see himself in her. However; he finds out that she is the daughter of the MC and he had history with them. He tries to stay away but when he find out how bad Ava was drowning he felt something towards her and what started as a protection became something else.
"I've seen the pain in your eyes in my own before, and I know how it fuckin' feels." Lucas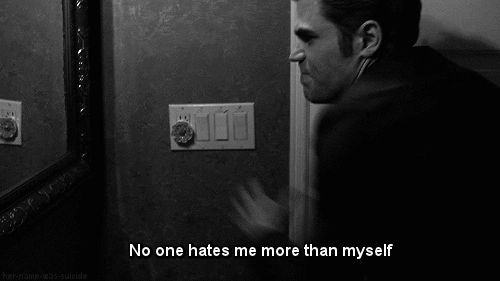 Ava distanced herself from her family a bit after she was rescued from that horrible experience. She did not wanted her father to hurt because of what she saw; of what she went thru. Ava finds herself on a road to self destruction and no one even noticed except Lucas. He knew too well her dept. of depression and as much as he didn't want to be involved he just became involved because Ava found on him something she didn't found on anyone else. She saw a man that was broken as she was and she knew he was the only one who could understand her at the same time she wanted to safe him.
Lucas and Ava somehow managed to find hope on each other and they give into their new feelings for each other. Lucas was extremely protective and smoking hot; he made Ava melt in his arms and I was drooling over him.
Secrets comes out, there was a big battle between Jackson and Lucas because MC and Cops defiantly don't get along. However; after the club found out everything they really had no choice but to accept Lucas help specially after Ava was abducted once again and this time would she escape?!. The original sinners are just amazing and Lucas was definable one hot detective. All the sinner's kids were just so funny I just loved how much they all love each other and teased each other; seeing the parents and all their now grown children made me so happy. I laughed so much, this book was packed with so much action, suspense, and it was written from both Ava and Lucas point of view. I just can't wait to read the rest of the children's stories because trust me there is so much I want to know about them specially Danny and Skye.
"Sometime the greatest heartache makes the strongest people." Ava
This book can be read as a standalone, but if you haven't read the original MC Sinner I highly encourage you to do so because they are so good and all of them are on this book and I loved them all. We see Jackson (the prez) his wife, Cade and Addison, Spike and Ciara, even Muff so yeah you must meet them. I recommend this book all my MC lovers, if you are looking for a book full of angst, funny, action packed and steamy sexy scenes this book is for you.
Book Order Series:

My Rating 5★★★★★ Brody Spoons Stars
Title: The Baller
Author: Vi Keeland
Genre: Sports Romance
Type: Standalone
POV: First Person – Dual
Expected Publication Date: January 18th, 2016
This review is also available on GOODREADS
"Peace wasn't about avoiding things. It was about making the choice to live life with all it's chaos around you, and in the midst of it all, having calm in your heart."
I saw this hot cover and the author's name and I didn't even have to think twice or even read the blurb to know I will love it and I was right I am totally fangirling. Little did I know that cocky Brody was going to be my next new book boyfriend. Damn do I want to have his babies?! Hell to the yes! Haha. This book was funny as hell, hot and sexy, and just pure awesomeness.
From beginning this book sucked me in with so much funny stuff I was giggling from the start. When Delilah Maddox a professional sportscaster had to have her first interview with all the football players specially the star Quarterback of the team Brody Easton; she tried to be cool and professional. Having her job as a female reporter was the highlight of her career and she wanted to do a good job but Brody made the first interview so intimidating he was hitting on her and it was just hilarious to watch these too.
"His lips curled up into a full-blown wicked smile. "Before I could catch myself, my eyes dropped to his naked lower half. Shit. He was dangling in the wind….".
Delilah's father was a famous quarterback like Brody and she knew the sport so well it was one of the things Brody loved about her and she caught his attention instantly; he wasn't going to take no as an answer. He liked the way she looked and he wanted to have her. However; very soon he found out Delilah was not a one night stand kind of girl which is what I loved about her. Brody Easton was the best on his team and had a reputation with woman. He was just perfection in my eyes though because behind his, cocky, sarcastic ways, and obviously a hot ass athlete he was sweet and carrying. Delilah ends us spending a lot of time with Brody because of the football season and her career but the time she spent with him made her liked him not just as a player but as a person. She realized he was so much more than she could have imagined but she had a broken heart that she couldn't sacrifice another breakout.
"I can do exclusive. Hell, the thought of you with anyone else makes me fucking insane…I'll probably fuck up and piss you a lot, but I'd like to try." Brody
Brody 's past left his heart hurt and damaged and he wasn't letting anyone in either because of it but he also knew if he really wanted Delilah he had to open up. However his past comes out and I was a nervous wrecked; it was a bit angsty that had you worried how this was going to play out for these two. The chemistry between Brody and Delilah was undeniable thought and the sexy scenes were super HOT omg Brody was the best in every sense of the word. He spoon me off my feet and I am forever in love with this male. Brody messed with Delilah and it was just hilarious, just loved everything about him.

"I showed up an hour before our planned departure time…pretending that she had gotten the times mixed up." "I'm sorry. I thought you said eleven." I did."Nope. Ten." She was dressed in a pair of logoed steel sweats and a pink ribbed tank top-sans bra. "Nice sweats." Nice tits. the damn things were saluting me."
This book was an amazing read about finding love and getting over insecurities of the past. I would recommend this to anyone looking for a funny read with sexiness; with a Hot Hero and a cool heroine. The heroine's friend Indie so totally deserved a book because she was hilarious as shit loved her. If you are looking for your next book boyfriend well look no more Brody is the shit!
Available 1/18/16:
iBooks ➜ http://apple.co/1QM9TfP
B&N ➜ http://bit.ly/1Yi2xmp
Kobo ➜ http://bit.ly/1SEiOhC
My Rating 5★★★★★ Thrilling Stars
Title: Find Her
Author: Lisa Gardner
Genre: Mystery/Thriller/Suspense
Type: Book 8 from the Detective D.D. Warren Series but It can be read as Standalone as for all book involves a different case
POV: First Person – Shifting
Expected Publication Date: February 2nd, 2016
This review is also available on GOODREADS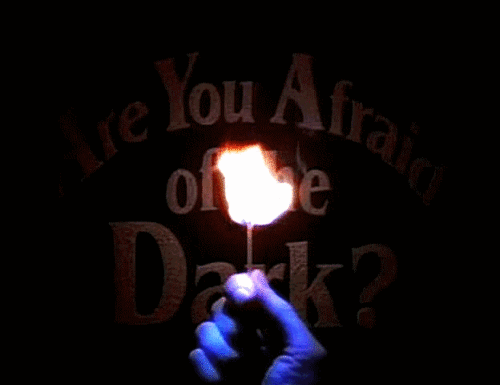 "The repulsive man walks away. Leaves you once again all alone. Naked. Bruised. Bloody. Knowing things you never wanted to know. "Mommy," you whisper. But this monster's real. And there's nothing anyone can do to save you anymore."
Flora Dane was abducted and kept captive for 472 days five years ago. Not many victims that disappear for so long walk out alive. However; either luck or not Flora managed to survive that horror that was being trapped by a monster. He did imaginable things that left her broken and traumatized for life. Seven years after Flora was found and taken back into society s at twenty seven year old he was still trying to fit in but life just wasn't the same. She no longer felt like herself and struggle in a daily basis with nightmares of that horrible time. Flora's mother is a true survivor's mother she really was a hero in my eyes she never gave up on her daughter and even after she returned not herself she was always there for her. She had an FBI victim specialist assigned to Flora's case; Samuel Keynes. He helped them tremendously getting her life back. He didn't have to be involved anymore after so long but he was and I loved him for that, he was the only person Flora trusted.
"My kidnapper had a mission of his own, to remove all shred of humanity from me. To hollow me out, break me down, to turn me into nothing at all." Flora

When Detective D.D. Warren from Boston gets called in to a murder scene of a Bartender who gets burned alive by a victim aka Flora; Detective D.D. gets suspicious right away her instincts tells her she needs to look into that case much closer. Little did she know that she wasn't going to get a break when she took this case. So many questions started to come up instead of answers. Detective D.D. is the best of the best in her department she was in house leave for an injury to her shoulder and was not supposed to be working the case. As a sergeant she only had to supervise instead of in hands-on investigating as a detective but she couldn't leave it. She has a beautiful four year-old son Jack; and an amazing supportive husband that works as a crime scene reconstruction specialist and instructor at the police academy. Alex was so smart and often than not helped her cope with the cases and with their son. He even gave her some inside input and I loved their relationship so much. I enjoyed D.D. sarcastic ways she was such a bad ass detective.
"Bound wrists don't seem to indicate willingness.""Sorry. Given that it's a Fifty shades of Grey world, I can't make that assumption." D.D.
"Flora's gone missing…we're no longer looking for one missing girl, we're now looking for at least two." D.D.
This book was full of suspense from page one and it was a total roller coaster ride full of mystery and so intense. I was on the edge of my bed while reading this book the entire time. The author had you guessing; everyone was a suspect and it was so nerved wrecking trying to get to the truth. I love D.D's sarcastic ways and the relationship she has with her team and husband's it was such an enjoyable read. When D.D. realized that the male burned in the fire was possible responsible for the disappearance of two other missing girls this case was her priority. However; when she thought she had something and knew that Flora had the answers she finds that Flora was abducted once again from her own personal apartment. More questions more suspects and I was panicking the entire time. This book was twisted, raw, disturbing, but yet I just couldn't stop reading this thriller of a story. I loved everything about this book no matter how disturbing it was it kept me hooked and intrigued and guessing everything at the same time. I wanted answers and holy hell it was a thrilling ride. To all my thriller suspense readers you will love this book. This book was written from both Flora and DD's point of views. The fact that this author takes her time investigating missing cases in real life and talking to detectives makes this book so much more amazing and enjoyable because even though it's fiction we do get a detailed of how these cases work in real life and how the Detectives work to Find Her.
"Survivors make it because they learn to adapt. Adaptation is coping. Coping is strength."
Book Series: Each are standalone


Perfect song for this book: Falling Inside The Black by Skillet
My Rating 4.5★★★★  Captivating Stars
Title: First Touch
Author: Laurelin Paige
Genre: Romance/Erotica/Suspense
Type: Book 1 of 2 from First and Last Series
POV: First Person – Female
This review is also available on GOODREADS
"But his eyes caught me. There was something I recognized in them- a sorrow or a longing that was both gripping and haunting. I saw myself in those eyes." Emily
Emily Wayborn was wild from early age living the life; a crazy wild life with her best friend Amber. They were best friends and went thru so much together. It has been five years since Emily decided to leave that life behind she learned the hard way due to her actions and her living style with Amber that she wanted something better for herself. She tried to pull Amber away from that life of drugs, man, sugar daddies and low life of submission but she couldn't take Amber; but she wouldn't leave it behind. Emily thought her life was finally looking better having a good carrier in Hollywood even if it's only a voice behind camera that no one knows the face to match it with but she was making a good living for herself until that call. A call from Amber that placed Emily right back to her old life even if she didn't want to be.
"I don't know what it is about you." His voice was strained,…"But I can't get you out of my mind. You contaminate my thoughts."
Emily hired a private investigator to help her search for Amber but every time she thought she was closed to finding her it lead her to noting. Her only clue to finding Amber was a HOT, dangerous, and powerful man; Reeve Sallis. I couldn't help liking Reeves; I kind of had a love hate relationship with him. I liked him but not so much to trust him. Emily ends up trying to seduced Reeve to find information on Amber but gets nowhere instead she ends up falling head over heels over him. Reeve was a very intense male something in Emily intrigued him and he chased her back and wanted her. They both seemed to be made for each other she was a natural submissive as he was a natural Dom and together they were explosive. The intensity of their sexuality was damn hot. I was not so sure about Reeves intentions though; so the entire book I was biting my nails so hard it was a complete roller coaster ride when you think you know something but you fucking don't know a thing. The author twisted things around and at the end lefts us just shocked and hardly having time to breathe.
"I hope you aren't too saddle sore, because I can't have you in those tight pants a second longer. I need you naked. I need your cunt out. I need to be inside you." Reeves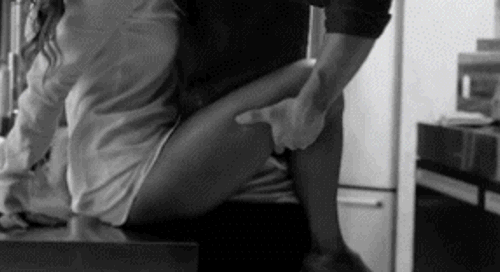 "I didn't want to admit – I'd set out to capture him and instead he'd captured me. I couldn't fight it. It was done." Emily
There was so much hot sexy steamy scenes on this book you do not want to missed; however there are some disturbing things as well that I prefer not to remember or I'll throw up. Overall, I enjoyed this story I was hooked from the beginning I couldn't helped liking both Emily and Reeve but hate both at the same time if that's even possible? Lol.. Maybe it was just some things I didn't feel conformable with and made me want to slap them both haha. If you are looking for a steamy, suspenseful, chilling book you have found it on this book. I honestly can't wait to see the conclusion of this intense read on the next book coming soon on June of this year because let me tell you this book is defiantly a page turner; once you start you will not want to put it down.
"His whispers were unheard whispers. The gasps at the back of my throat were sounds I'd never made. The way my knees buckled, how he pulled me tighter against him, the sighs between us-all new." Emily
Purchase Links:
Amazon US
Amazon UK
Barnes & Noble
iBooks
Google Play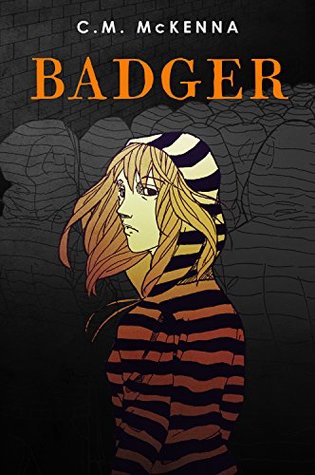 My Rating 5 ★★★★★ Emotional &Unforgettable Stars
Title: Badger
Author: C.M. McKenna
Genre: Contemporary Fiction
Type: Standalone
POV: First Person – Female
This review is also available on GOODREADS
"He was very human behind all the animal mannerisms. Very human and very, very screwed up." Adrian
This book gawd…This book was just amazing, beautifully written and it broke me till the point that every time I think about it my heart breaks and tears falls all over again and I honestly have no idea if I would ever get over this book. The story was just unforgettable, painful, raw but yet beautiful and incredible.
Adrian Birch has been sober from an awful addiction for almost twelve months now. At age twenty-seven she felt like a nobody and worthless living in the city of Boston. The only support system she had was her twin sister and her parents but she felt like a burden to them and wanted to do good for them to prove she can handle real life without the addiction that was drowning her life.
Her life takes a big change when one day she meets Badger a vigilante bicyclist in Boston. She becomes obsessed with him. This guy was harsh and dark which made her more obsessed towards him and she wanted to do anything to get his attention even if that meant faking a false suicide. Everything about this mysterious guy speaks danger; he even had a blogger's fan made website that idolized him for what he was doing. He was in his own twisted way protecting the city of Boston with his bicycle and taking bad people down and bringing justice into his own hands. When Adrian finally caught "Badger's" attention they both felt this pull that kept drawing them together. It was just something they both couldn't control.
"I get that, too. Like a magnet." Adrian
Ok so he is definitely not gently at all and he is not even sorry for it he has never had relationships and never let anyone in so talking to Adrian was a new thing for him. Adrian didn't seem to mind she wanted to know him more because she was having the same feelings for him. I loved Adrian so much on this book because she was having real life issues; she was learning how to be a survivor of a drug addiction and going through an everyday struggle. I feel like Badger with his fucked up history was an inspiration to her.
Adrian and Badger build up a strange relationship; she didn't know what to call it; her not but now boyfriend?! But a relationship none the less. Badger had a horrible and sad past that pains me so much to think about it. He grew up with no mother to be there and protect him. His nightmares and past was so horrible Adrian wanted to save him so bad but there was no cure for him; for the way he was. She finally understood it but that didn't changed the fact that she hurt for him. Even with a horrible past Badger had never opened up to anyone and Adrian knew deep in her heart she was the only person he had ever felt anything for even if he couldn't say it.
"I wondered why I wanted him so much, when he's never even admitted he liked me…" Adrian
While they were together Adrian realized no matter what; Isaac couldn't be fixed but she still wanted him. Until it was too much for her she just couldn't give him what he needed and he knew he couldn't be what she wanted him to be. He told her to be strong to follow her dreams and be happy doing what she wanted and was good at and not just anything. Badger run the streets of Boston protecting people from danger just because it was a natural thing for him to do regardless of the consequences but he was smart too. He was fast and was not afraid that was something he lost so long ago he was never afraid.
"Give up on me, Adrian, for fuck's sake…I won't ever love you back," he said."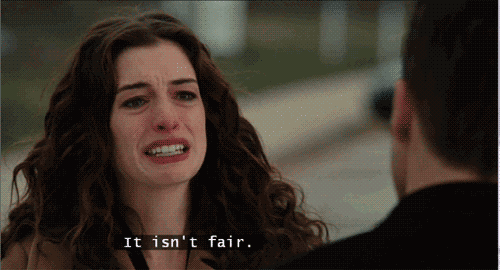 Adrian ended up separating herself from Isaac but she still wanted to protect him from the police they wanted to bring him down and she was going to do anything to make sure Badger was ok. Even if he couldn't love her the way she wanted him to; that didn't mean she couldn't join the fan group and help him from the sidelines. Badger found out it was her running the town's revolution to protect her and tried to stop her. The events building up to the end of this revolution was crazy, left me breathless, speechless and in awe. I had so much excitement for what Adrian and Badger's fans were doing but at the same time that ending just freaking gutted me till no end. Badger is a story that will stay with you forever, it's funny, sad, heartbreaking but just amazingly beautiful at the same time.
To all my romance lover readers if you want to know if this book has HEA open spoiler. (view spoiler) Because this was me while reading/ when I finished reading/ while writing review/ and still two weeks later I'm a mess and probably will always be when I think of this book. But I regret nothing, that's what makes it unforgettable for me.
This song will always remind me of Badger always and forever and I will cry every time I listen to it haha
BREATH By Breaking Benjamin
My Rating 5★★★★★ Survival Stars
Title: Odium 0.5
Author: Claire C. Riley
Genre: Dystopia/Horror/Zombie Apocalyptic
Type: Book 0.5 of The Dead Saga Series
POV: First Person – Female
Expected Publication: December 5th, 2015


"The Dead had risen. The dead walked. The undead were out there, eating my friends…The images would always be there now, burned into my mind like history written into books."
I have been following Nina's story since the beginning so when I found out Claire was writing what happened before the apocalypse I knew I had to read it. Little did I know how much it was going to hurt…Ok I'm lying I knew it was going to hurt. I knew somehow Nina's past wasn't all happy and flowers so getting to know what exactly happened to her to make her the way she is now made so much sense. It doesn't mean it didn't hurt because it did but I can completely understand her reason behind shutting everyone down and not letting people in. Odium 0.5 is where everything started; the story of Nina before the zombie apocalypse hit and what happened behind "those walls". I didn't know what I was expecting behind those walls but it sure was depressing as hell. This book was dark, sometimes disturbing and uncomfortable to read; however I couldn't put it down and devour it in one setting.
Nina was living a normal life like everyone else. A regular job; a husband she loved but somehow they're marriage was falling apart. Routines and regular life she didn't appreciate until the apocalypse hit. Nina loved her husband Ben but after so many years of marriage they somehow got sidetrack on material things and stuff that really didn't mattered; she was sure that they had gotten to a point where their marriage was bound to be done. However; they found themselves appreciating what they had and realizing how much they still loved each other and that stupid fights were just that stupid. The need to survive an ugly apocalypse made her realized how much she wanted to live and make her life better and stop complaining about expensive shoes and material things that no longer mattered if you didn't have the love of your life with you.
"It takes the end of the world for us to stop fucking arguing, eh?" he said sadly, leaning forward and pressing his forehead to mine."

Nina and Ben left their home after realizing no one was sending help and they were basically on their own. Ben's goal was to get to his parents to a safe place; however they never made it far. Ben helped Nina stay strong; he believed in her and gave her the strength to keep going he told her to never give up and fight even if it meant leaving him behind. He made her promise that no matter what she will fight and she will survive.
"He smiled and then turned and kissed me with so much force that I nearly fell over from it."
They found "Deaders" aka zombies on their way to safety and at one stop there was too many; only one was able to escape. Sadly; Nina lost her love, her husband and she promised she will do anything to stay alive. It was much easier said and done because when she finally reached a safe wall aka a building for survivors her world changed. She was too ashamed to try to go to Ben's parents after what she had just witnessed so she stayed at this so called "safe wall". At first they were getting help from the government. However as a year went by and food and government helped stopped the rules inside the walls completely changed. Everyone was starving and with nowhere to run to and no one to get help.
"There wasn't anywhere safe anymore, and it made me wonder if there was really any point in trying to escape this madness."
So many horrible things happened behind those "walls"; I can't really begin to explain how much I hurt for Nina. Why she detached herself from the world after what she had to do to survive. Every time she tried to save or help someone got hurt she was utterly dead inside and she knew that the only way to survive was to shut her feelings and emotions off. That ending gutted me so much, I felt hopeless. However; thank goodness I've read the other books in the series and I am continuing book three because I just love Nina so much more now. This series is phenomenal a story of survival and strength when there is no hope and you feel lost.
This review is also available on GOODREADS
★★★BR with my partner in crime LIZ ★★★

ABOUT THE AUTHOR
Claire C. Riley is a USA Today Bestselling author and #1 Bestselling British Horror writer.
Her work is best described as the modernization of classic, old-school horror. She fuses multi-genre elements to develop storylines that pay homage to cult-classics while still feeling fresh and cutting-edge. She writes characters that are realistic, and kills them without mercy.
Claire lives in the UK with her husband, three daughters, and one scruffy dog. She is a lover of epic romances, eater of cake and hater of sprouts!
She can be stalked at any of the following:
www.clairecriley.com
https://www.facebook.com/ClaireCRiley…
http://bit.ly/clairecrileyamazon/
https://twitter.com/ClaireCRiley
https://www.google.com/+ClaireCRiley
My Rating 5★★★★★ SCREW THE PLAN AND JUST WING IT ~ Stars
Title: Out Of Plans
Author: Stylo Fantome
Genre: Romantic Thriller
Type: Book 2 of 2 from The Mercenaries series
POV: Third Person
Expected Publication: December 15, 2015
"You and I? We make the best 'big mistakes', ever." Marc
Out Of Plans picks up six months after the most upsetting ending of the history of book endings haha. Liliana (Lily) Brewster was upset and angry at Marc and she was bound to train and be better than he was. Her goal was to train and be good enough to go avenge the death of her sister. Of course she wished she finds Marc as well but pretended that he didn't matter to her anymore. She tried to blackout his memory and forgets about him. Little did Lily know that her destiny was bound to come crashing right back to him and back to where they were before fighting for their life together. However this time around she was smarter and stronger.
"I was always stronger than you, you just never realized it." Lily
Marcelle (Marc) Da Sant is trying to do what he thinks is the best; he is in a mission to do something to protect the woman he loved but he let her go. He was bound to keep her safe but what Marc didn't realized and it sure took him long enough to realized was; this woman he fell for was stubborn and was never going to stop fighting for what she wanted. Marc was very impressed when he crossed path with Lily and this time he wanted to fight for her and keep her. However; Lily wasn't giving in so easy. Some people may say she was too harsh on him but I thought she was badass and he had to get it in his head they were both a team and they had to trust each other and believe in each other to make things work.
"Now that he knew she wasn't living a peaceful normal life…he couldn't bear the thought of her being out of his sight." Marc
Kingsley Law; what can I say he was amazing. Lily reached out to him for help and he was there always. He was a badass assassin and I would have given anything to fall head over heels for him but my heart was and had always been with Marc. I felt horrible that he and Lily would have never made a couple they were awesome together as a team; as best friends who understood and could read each other's thoughts. But her heart was Marc's and I loved that.
This book was packed with action; suspense; it was sexy full of funny moments just plain awesome. These three found themselves again being chased by killers running for their lives and it's a total roller coaster ride. They finally run out of plan and have to just go with it and follow their instincts but this time it was Lily's call; oh boy did I loved how these two man would give their lives for this woman. And what Lily did at the end wow left me breathless and speechless. I love a badass heroine and who doesn't like two hot sexy assassins to go with it?! Hmmm YES PLEASE!. Defiantly recommend this amazing book to all my friends. And I just wish that we get Kingsley's book he needs a badass heroine for himself as well. He is just amazing. You hear me Stylo??!! *hint*hint* we want Law's book.
"They were something better. Something unified. Something unbreakable." Lily
This review is also available on GOODREADS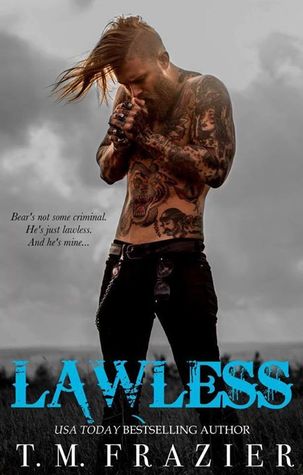 My Rating 
                     

4

★★

Never given up on you Bear Stars

★★

 

 

                
Title: Lawless
Author: T. M. Frazier
Genre: Contemporary Romance
Type: Book 3 of 4 from King series
POV: First Person – Dual
Publication Date: December 8, 2015
"We were two tortured souls…But we found each other. We needed each other." Thia
Lawless is the story of "Bear aka Abel" who we meet in King and Tyrant. Bear had suffered so much growing up and was just out of the MC "hiding" or just staying away from his father who wanted his head. He was living a destructive life with no escape or hope of being saved. When he least expected some mistakes of his past brought him back to the town he never wanted to see again. Back in Florida he finds this stupid girl that he never in his dreams imagine would take his words seriously and his life changes dramatically.

"I missed knowing my place in the world and knowing who I was…driving back into the gates of my hell, I had no fucking idea." Bear
Thia Andrews; at only ten-years old meets Bear during one bad circumstance. Bear gives her something to trick her not to give his trouble MC friend away. Thia takes Bear's gift and believes in his words. Seven years later; at seventeen years old she finds herself in trouble and no one or nowhere to run to. She panic and the only person that came to her mind was the promised of help from Bear. Little did she know that going to him was going to make her life more dangerous than it already was.
After King is able to get Bear back in town to handle the trouble that Thia was in; Bear finds himself not knowing what to do. He just wants her to go away and for him to continue his destructive life. I really felt for Bear for everything he went through. Thia had no family left she lost her brother at a young age and now she had no parents either or any family to go to and in a big hole that she doesn't know how to escape from. Growing up too early she had to learn the hard way to depend on no one but herself with two part time jobs on top of her full time job; she was trying to help out at her home the best she could. I loved how brave she was she didn't hesitate when she had to pull the trigger when trouble faced her. She was a great shooter and that impressed Bear. He had never met anyone like her; so strong and determine but fragile at the same time. Bear saw so much in her and she saw the same emptiness and sadness in Bear. She wanted to help him and he wanted to help her. They were just perfect together.
With a little persuasive she got what she was wanting from Bear he gave in he tried to resist the entire time but at the end he just couldn't; he couldn't helped wanting her.
"I'm not stopping at kissing. I'm not stopping until you're mine in every fucking way." Bear
Bear was bound to do anything for Thia even if that meant making her hate him; he knew that once his father finds her she was dead and he was willing to give himself up to save her. All the events at the end of the book left me breathless and with panic. I had an ache in the chest, my throat was in knots and I just wanted and make it all better but of course I have to read the beginning of the next book and shit why did I do that?? I felt worse than before. Now off to wait for the next book to come because I need answers and revenge. This waiting my just kill me.
 "He was just a boy who had no clue what he was doing and I was just a girl who had no idea what to do with all the feelings I had swarming around inside of me." Thia
★★★BR with my SHHLUTS LIZ and WAR during our ISC chat week.★★★
https://www.goodreads.com/topic/show/…

"ARC kindly provided via TRSOR blog tour, in exchange for an honest review."
Purchase Links:
Amazon US: http://amzn.to/1TSsKW1
Amazon UK: http://amzn.to/1SIGSQO
Paperback US: http://www.amazon.com/Lawless-King-Bo…
This review is also available on
AUTHOR
Website  |  Goodreads  |  Facebook |  Twitter
T.M. Frazier resides in sunny Southwest Florida with her husband and baby girl.
In the third grade she wrote her very first story about a lost hamster. It earned rave reviews from both her teacher and her parents although her spelling could have (and could still) use some help.
It only took her twenty years to start the next book.
The Dark Light of Day was her debut novel.
She LOVES talking books with her readers.
My Rating 5***Braveheart Stars


Title: Perfect Ruin
Author: Nashoda Rose
Genre: Dark Erotic Romance
Type: Book 2 of 3 from Unyielding series
POV: First Person – Multiple (Mostly dual)
Expected Publication: December 14, 2015
"I'll always look out for you, braveheart." Kai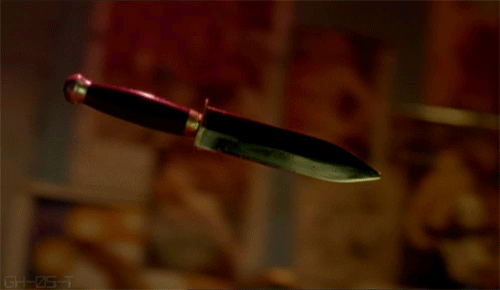 Perfect Ruin is the second book in the Unyielding series. Kai was introduced in Perfect Chaos; in order to enjoy this book to the fullest you must read book one as you will see characters like Chaos, Deck, Conner and many more you do not want to miss out. Even the Tear Asunder band shows up say what??! OMG yes this book is just amazing. This book had me hooked right from the beginning. Who could resist a super-HOT killer that falls for the wrong girl?!. So is he really that bad?! You will have to read this amazing, steamy, thrilling and suspenseful story to see it.  Kai is a hitman for the "Vault" aka a twisted business. His mother is the head of that awful system where they would keep children like him at a "farm" aka a horrible place and brained washed them to have no feelings and become well cold hearted killers. He grew up in darkness, getting used to pain and no feelings; he didn't like it but that was all he ever knew until her. When he was assigned to a specific case he met London; the daughter of a scientist the Vault was using for their own twisted stuff.
"Mother thought we were more dangerous if we had no attachments, no feelings" Kai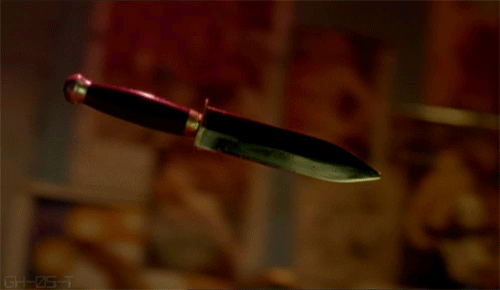 London grew up following her father's footsteps studying to be a scientist. Her mother was killed in a fire when she was only fourteen years old. When she found out her father was in something bad that she couldn't explained she wanted to help him by giving herself to the killer to Kai. She told him she will do anything if he kept her father safe. London had no idea the darkness of that path her life was going to get pretty soon. However; in the midst of her struggle to save her father she falls madly in love with the man she thought wasn't capable of loving.
"The magnetic draw of my brave little scientist was irresistible. London was the woman who tested all my control." Kai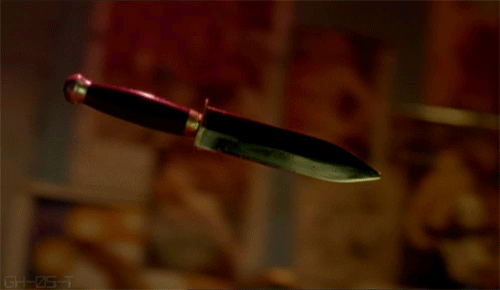 By the time London realized she had made a packed with the devil she was way in lust with this gorgeous creature. She couldn't explain it but she wanted him and she had made up her mind that he will keep her safe. Kai had a mixed of emotions he couldn't understand himself; he had never felt anything so powerful for anyone so these feelings were new to him but he just couldn't stop them. He selfishly took the deal she offered and took advantage of the chance to have her. Oh boy was I in heaven? Any changes of me not loving Kai went out the door because this man, this amazing killer was so hot, strong, and powerful and I loved everything about him. The way he took charge and took possession and defended what he decided it was his and his alone was just amazing. He claimed her and WOW just left me breathless.
"I wanted him,…I liked how his hands felt on me and how he made my body submit to his."             London
"It was like I was thawing, the ice congealed around my emotions melting a little each day." Kai
Kai's mother knew he had fallen and stole London and she was captive as a slave and broken down to the lowest possible. London tried at first to not give in; she tried but the damage was so bad after two years of being captive she was broken and didn't want to live. Kai searched and searched never giving up on her, he had promised her that he will always watch out after her and he kept his promise. I was a puddle of bubbling crying mess seeing him struggle trying to find her and seeing him suffer. I couldn't have fallen any harder for this man.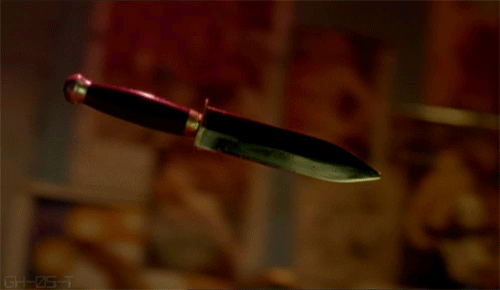 He helped London, set her free in a way that no other lover could. Kai was a hero in my eyes. The way he went to war for her was just EPIC. London was able to get stronger and never let herself be broken down again no matter what even after she was capture once again; she was able to practice everything she had learned with Kai to learn how to protect your mind from damage. There was so much hotness, so much suspense from beginning to end. I absolutely devour this book in one setting because I just couldn't get enough. It was amazing what Kai did for London everything he did was truly and completely powerful that will leave you panting for him. I was absolutely thrilled by the way this book ended; so much action and the author was able to bring us back some of the characters from the previous books it was just an amazing reading experience. Everyone needs to read this book the minute it comes out. I am looking forward to more of this series and super excited for Conner's book.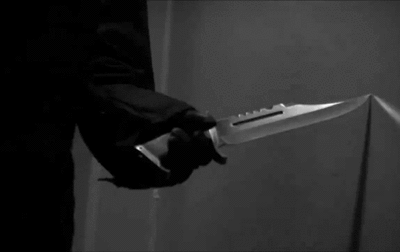 "ARC kindly provided via Netgalley, in exchange for an honest review."


This review is also available on GOODREADS
AUTHOR
Website   |   Goodreads   |   Facebook  |   Twitter  |  TSU  |  Instagram
Nashoda Rose is a New York Times and USA Today bestselling author who lives in Toronto with her assortment of pets. She writes contemporary romance with a splash of darkness, or maybe it's a tidal wave.
When she isn't writing, she can be found sitting in a field reading with her dogs at her side while her horses graze nearby. She loves interacting with her readers on Facebook and chatting about her addiction—books
Must be read in order:
Perfect Chaos (Unyielding, #1) Deck and Georgie
Perfect Ruin (Unyielding, #2) Kai and London
Perfect Rage (Unyielding, #3) Connor's story (February 2016) 

Book Series Order:
PS:I will forever save this screenshot when I commented on Nashoda's page and the cover model liked my comment. I think I said "Oh I follow on IG I thought I recognized those abs" whatever hahaha


https://www.facebook.com/564276203633…
My Rating 5***Unforgettable Hawk redeemer Stars 
Title: Final Debt 
Author: Pepper Winters
Genre: Dark Erotic Romance
Type: Last book 6 of 6 on the Indebted Series
POV: First Person – Dual (shifting)
"Fate had decided we were matched. And we'd fulfilled that prophecy by falling head over fucking heels." Jethro
Final Debt is the last installment of this captivating series. I wasn't sure what to except going into this but what I read defiantly exceeded my expectation. This book, just WOW was absolutely amazing packed with suspense, action, and love yes sweet love. All the secrets finally came out and so many things happened I was a complete anxious mess. My anxiety levels were high up in the sky with all the events and boy did we get an unforgettable finale?! Oh YES we do. It was completely worth the wait and heart break we endured during the series. I am so sad this series has come to an ending but also because there was one part on this book that completely utterly broke me for life. I don't know that it had to happen but it made this book so much memorable defiantly something I would never forget and cry all my life over it.
This book picks up right where book five ended; the beginning was so depressing I desperately wanted, needed salvation a miracle or something. Nila Weaver was taken from London by Cut and Daniel to Africa; she was alone and had no hope in surviving this madness. However; she wasn't giving up this fight so easily. No matter how much torture she endured she continue to fight because love and hope was much stronger than death. Nila was so much stronger on this book; she was a total badass I adore her for it. She had grown so much from the beginning and made this book an epic story with her amazing survivor actions.
"I was alive. I was dead. I was reborn." Nila
Jethro Hawk was under a time bomb; he thought he had time to save his love ones. He had a plan but time was always against him. He was desperate trying to save the love of his life and his brother and sister from his evil family. The extend of what he went through to rescue Nila and saved his family gutted me. My man got hurt, injured, flew countries to try to save her and at omg the anxieties were so high I was biting my nails the entire time. My heart was in my throat I was a mess. 
"I would breathe, but I would die….My heart would split open…I knew what hell was." Jethro
He finally finds Nila and they had amazing heated moments I was trying to enjoy it but at the same time I was freaking out like watching a scary movie where the monster is coming right behind them and if they don't run fast enough they will die?! Yeah I felt like that the entire time. It was a total roller coaster ride. However; in the midst of it all they managed to keep their hopes and love alive.
"I kissed her. The instant my lips touched hers, it was if a nuclear explosion mushroomed inside her." Jethro
You do not want to miss out on this EPIC finale. The author manages to suck you into this book from beginning to end. This book is an endless roller coaster ride that will have you on the edge of your seat cheering for your favorite team Nila and Jethro. So many things happened I cannot tell you enough how much I loved this final book. It was the best; it had everything we have been wanting from the beginning of the series and you will not be disappointing the way the author managed to put this finally together. Final Debt was a complete stunning ending and it will forever stay in my heart, it sealed the ending of the Debt Inheritance series and it was the best. 
"We each had our craters and defects from war. But we would wear them with pride." Nila
"ARC kindly provided via TRSOR blog tour, in exchange for an honest review."
This review is also available on GOODREADS
PURCHASE LINKS:
Amazon: http://amzn.to/1RdyQRp
Amazon UK:http://amzn.to/1RdyVVo
iBooks: http://apple.co/1KzTLqJ
Barnes & Noble: http://bit.ly/1Yl9Utp
Kobo: http://bit.ly/1OWzm6U
Google Play: http://bit.ly/1Lrh31X
Paperback: http://amzn.to/1Rdz2Af