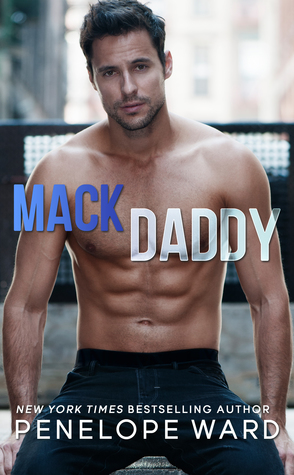 4 ★★★★ Stars 

Genre: Contemporary Romance
Type: Standalone
POV: First Person – Dual
Expected Publication: February 13, 2017
This review can also be found on GOODREADS.
"She was the one." It was her. It had always been her."
Francesca (Frankie) O'Hara was living a good life, a new life away from her past. As a first grade teacher for a private school and a perfect boyfriend she thought her life couldn't be better. But when her past comes crashing back to her life she finds herself second guessing herself.
Mackenzie (Mack) Morrison was the hot talk of the school Frankie worked at. All the teachers and parents were all over his good looks. As a single father he was every woman's eye candy. His life had turned sour when he let the love of his life go; he wished for a second chance at life to able to fight for her and win her back. When life gave him that one second chance he was bound to fight hard to claim back what it had always been his.
"I just wanted to steal you away. I don't know where the fuck I'm going, Frankie. Don't know what the fuck I'm doing either. I just needed to see you."
Mack and Frankie were roommates in college and what started as an awkward encounter became so much more. They spent a lot of time together making friendship and memories and over time they developed deep feelings for each other. Timing was not in their hands because neither of them were ready to fight for what they believed in. Deep down they both knew they would never feel the same for anyone else but they couldn't stay and fight back then because they were young and immature both full of insecurities of their own.
They were both different; Mack was always confident while Frankie was insecure and didn't want to be around people however together they completed each other. I truly enjoyed this story. The author brings a super funny read with a combination of angst and emotions. All the characters on this book were awesome except for couple that I prefer not to mention haha. The book grabs your attention from the very beginning; I had butterflies the entire time making me feel jetty inside. Mack really stole my heart. I do however feel like the ending could have been extended a little bit more I wish the problems would have been resolved differently maybe. Readers looking for a book that will make you laugh while feeling the angst and a good ending will truly enjoy this book.
"Mack was the only one for me. There was no way this feeling could ever be replicated…because it had been years in the making."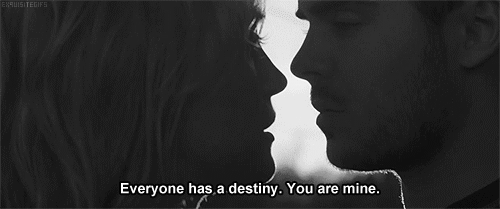 ~~~(F)BR With War~~~
4.5★★★★ stars
Genre: Romantic Suspense
Type: Standalone
POV: First Person – Dual
This review can also be found on GOODREADS.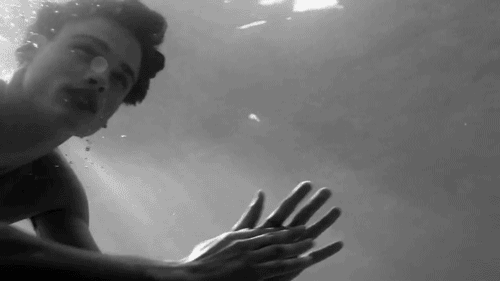 "You're bigger than your fears."
Andi Harper was drowning; stuck in a relationship she did not want to be in. She never thought she was going to be in such a horrible situation where she felt trapped and couldn't leave. The man she had felt in love with was abusive and made her think he loved her but little by little she wasn't able to escape his nightmare.
Clay was running from a past; he was cheated and his entire life was ruined. He felt like drowning and couldn't do anything about it until he meets Andi. One faithful day their path crossed together and they both found hope in each other.
"He hurt you, but he hasn't destroyed you, Andi. Your wounds will heal—now let your spirit bleed."
Clay understood Andi from the beginning without her telling anything; in a way they were both running away and trying to be understood. There was something they were both missing when they first saw each other that kept drawing each other closer. All the events on this book had me on a total nervous wreck the entire time. I wanted Clay to get out of the trouble he was in; for Andi to finally be free and not afraid. I completely enjoyed this ride full of emotions and second chances. The true friendship between Andi and her best friend Camille was so awesome.
"The windows to his soul cut like a knife yet soothe the deepest of wounds."
This had a bit of action, definably emotions and most importantly friendship and love. I enjoyed how this book was all put together at the end. For readers looking for a good second chance romance this book is perfect for you.
"Swim for me, Andi. Run for me. Continue to be my fighter."
4★★★★ stars
Genre: Romantic Thriller
Type: Book 1 of Memphis series
POV: First Person – Dual
This review can also be found on GOODREADS.
"How fucked up were we all? My family was fucking insane, every single one of us."
Milly Evans; finally found a job she loved and a person who cared for her. Her past comes crashing back and it destroyed all of the happiness she had accomplished.
"The darkness reflected back at me seized my breath, the blaze in his stare evaporating the oxygen and causing me to suck in a gasp."
Rik Bane best friend disappeared when they were twelve or so. Now he is older, wiser, and smarter he would not give up on looking for her until he finds her.
"I searched the fucking earth for you. You were my best friend, and you just upped and fucking left."
When Rik and Milly meet the intensity of their relationship was static. I loved the mysterious ways of Rik and his security aroma. Everything about him speaks power. Milly couldn't stand that they have grown up to be so different but so much alike as well.
This book was nothing what I expected and yet I enjoyed it because I liked the dark elements in the book and really liked Rik and Milly. The protectiveness of Rik and the badass attitude of Milly drew me into this story. There was so much craziness on this book though I felt like I couldn't keep up. I did found myself really confused at times. I couldn't seem to understand some side characters or why they were even in the book haha. At the end I thought perhaps I missed some of the answers and found myself with more questions. I hope that the next book will provide more answers to my questions and that the madness will continue.
Readers who enjoy dark suspense books and are not afraid to venture on this genre will really enjoy this book.
This was a Buddy read with my shhluts CC & War
4.5★★★★ stars
Genre: Dark Erotic Suspense
Type: Book 1 of 2 from Crown of Lies Duet
POV: First Person – Female
This review can also be found on GOODREADS.
Noelle (Elle) Charlston; since twelve years old learned she had to take responsibility in her father's business. The only thing she had was her father and the family business; she didn't know anything else. She grew up with money and security and no friends. For once she wanted to know what freedom felt like. Young and desperate she ran away for the day on her nineteenth birthday. She found danger in the streets of New York City but also she found her soulmate as any young girl with dream may think.
"I shouldn't be daydreaming about a man who tasted like candy or a kiss beneath the stars on a baseball field."
Penn Everett; dark, handsome, and mysteries show up in Elle's life three years after Elle's one crazy night. He had some secrets and that's what made him so tempting but dangerous at the same time. He was a mystery and Elle was intrigued. Somehow; she was attracted to him but she kept denying it. The struggle between what she wanted and what this man made her feel was real. Penn knew she was stubborn and he wouldn't give up until he got what he wanted from her.
"I can make you do things, Elle. Things you want to do. Things I want to do. I particular liked when you said you'd get on your knees and call me, what was it? Oh, master?"
This story grabbed my attention from the beginning. I found myself daydreaming of Elle's one night fantasy as well as this hotness of a man that was Penn. I could understand Elle's internal struggle to give into her desired and I really enjoyed the sweet torture and the fight between these two. The chemistry was incredible and super-hot. Their encounters were hilarious one minute they are fighting like animals the next they are heated up with desire.
Pepper takes you to a stunning story of forbidden love with a dark mysterious feels of lies and deceptions. I honestly can hardly wait to see how this duet will end and what more twists the author has in store for us.
F(BR) with my Shhluts
Purchase Links:
Amazon: http://a.co/9AQmGMt
iBooks: http://apple.co/2i2Exbj
Kobo: http://bit.ly/2jCkZaR
Nook: http://bit.ly/2j9oGZm
GooglePlay: http://bit.ly/2kpkNwt
5★★★★★EPIC stars

Genre: Contemporary Fiction/Romance
Type: Standalone
POV: First Person – Dual
This review can also be found on GOODREADS.
"All we really want is to feel that we matter-that we're seen, that we're heard."
Rodel (Ro) Emerson; received the worse call of her life and in that call she truly thought her like ended but it was only the beginning. She took the flight to Tanzania and there in Africa she meets unforgettable people that crosses her life and she would never be the same again. At only twenty four years old Ro was scared of changes; growing up traveling with her parents all she dreamed about what to settle down. Her sister was complete opposite; she craved the adventure and making new memories.
Jack Warden; had his life in Africa. All he has ever known is the farm and his legacy. After a tragedy so deep he didn't care anymore until he meets Ro. She somehow helped him healed and sees the world in a different way. Everything he thought he never would do; soon thought It could be possible.
Two people from different worlds; connected by the tragedy; a different kind of pain for each but same kind of loss. They never in a million years thought that destiny would put them together but their loss brought them together. Once they found that connection they both never had before it was so hard to turn away from it. The chemistry was electric, it was freaking EPIC. Their journey was absolutely incredible. Lots of action, lots of feels, lots of funny moments, this book has it all.
"I caught a glimpse of his soul. So many pieces of him had been fed to the lions. And as dark and bitter as it had turned him, he was a gladiator for standing where I would have surely fallen."
This book was a complete and utterly incredible ride. It is a journey you do not want to miss. Everything I look for in a book for was here. The emotional feels, laughter I mean I seriously laughed so damn hard, butterflies they were making me all fuzzy inside, smoking, hot sexy scenes. There was nothing I hated about this book at all. I absolutely fell in love with the hero and the heroine they were both badass and stubborn and incredible amazing together. The side characters had me dying laughing so hard too they were just hilarious. This story was so unique packed with action and so much feels with just perfection. Don't get me started on the EPILOGUE HOLY shit, that Epilogue was WOW like anything I've ever read before, it left me breathless and at the same time complete. My heart hurts but is in a good way the story was just so powerful and it made it my first full five stars book of 2017.
"I knew that whenever I thought of love, it would have a face, a name, a voice. And I would hear its heart beating from inside a tent in the wilds of Africa."
Release: January 31, 2017
Shh (F)BR with my Shhluts: https://goo.gl/tcb7tx
Book Order: Stand-alone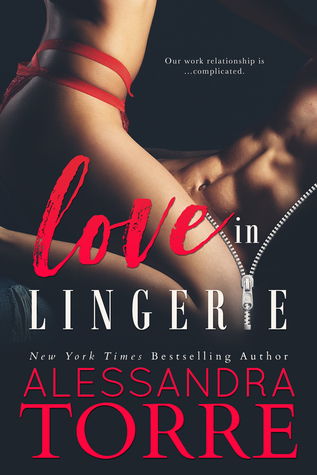 3.5★★★Stars
Genre: Contemporary Romance
Type: Standalone
POV: First Person – Dual
This review can also be found on GOODREADS. 
Trey Marks; owner of Marks's Lingerie was struggling and was in desperate need of help to bust his business and get it back to where it was before. 
Kate Martin was good at her job and she wanted this job more than anything.  She got hired at Marks' Lingerie as Creative Director.  However; she was didn't know that she would fall so hard for her boss.  He was the ultimate temptation and she did everything to keep it as friendship as possible.
Trey fought with himself to stay away from Kate and so did she.  However; after a year of working together and trying hard to avoid what they were feeling Trey finally realized he wasn't going to love anyone as much as he does Kate.  Kate however was stubborn and she really irritated me; I wanted to love her but I found myself being upset at her for being so selfish and self-centered.  She did help him with his company and she did keep everything as friendship but she didn't think twice to judge him without carrying about his feelings.
"When a kiss waits for a thousand days, it erupts like a cyclone-a slow unfurling of lips, of tongues, hands ripping, clothes flying, hot swirls of breath met with a clash of frantic desire."
"I've never experienced chemistry like this, each taste of her tongue, each shift of her body, the yank of her hand in my hair-each one fans the flame."
I did enjoy this story but not as much as I really wanted too.  I wanted to feel more connected with the heroine but I found myself unable to do so.  Overall, I did enjoy it when they finally gave into all the tension and chemistry that was going on between them for way too long.  I guess time does play a big role on this story.  It took them a long time to figure out each other and what they really wanted to succeed at their happy relationship.  
(F)BR With The Shhluts! https://goo.gl/iBz7Cp
Purchase Links:
*Amazon / Barnes & Noble / iBooks*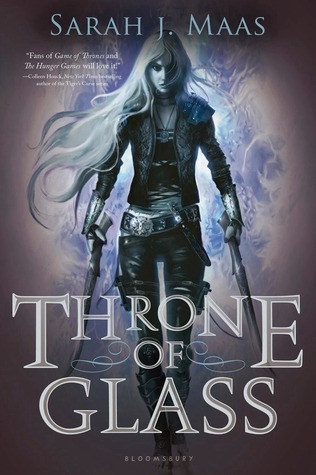 4.5 ★★★★stars
Genre: YA Fantasy
Type: Book 1 of Throne of Glass Series
POV: Third Person
This review can also be found on GOODREADS.
"I will not be afraid"
Celaena Sardothien is a young female assassins who is a total badass. I loved her since the short novellas and really fell for her character. It has been a year since she was betrayed and lost a very special person. One year of being held captive thinking she was done for but she never stopped trying to escape.
Prince Dorian Havilliard is also young, handsome and he has come to Celaena to set her free. However; her freedom is not free she'll have to earn it. They developed a great relationship and the way they both reacted towards each other was so enjoyable.
"It made her uneasy how he'd made her blush. In fact, he was so attractive that she had difficulty not thinking about how attractive he was."
We also meet Chaol Westfall he is responsible to train and make sure Celaena is watched for. He doesn't do feelings well and he has a hard-ass attitude but behind all he finds himself caring for this young assassin.
This book is packed with action, suspense and there's a bit of a love romance as well that I cannot wait to keep reading about. I laughed and grin so much, because Celaena has this great attitude well more like a she don't care who you are attitude and she flirts and mess around with the prince and she even makes Chaol uncomfortable which is hilarious.
"Didn't I give you three pounds of candy?" She smiled impishly. "You ate half the bag!" "Was I supposed to save it?" "I would have liked some!" "You never told me that." "Because I didn't expect you to consume all of it before breakfast!"
I also loved that her need for good and justice was stronger that she would do whatever it takes to continue the role she has been given to protect the good people. A new journey and adventure is awaiting and I'm so excited that there are more books in the series.
"Freedom or death lay at this table. Her past and future were seated on a glass throne."

                                                                     4.5 ★★★★ Stars
Genre: Dystopia/Horror/Zombie Apocalyptic
Type: Book 4 of The Dead Saga Series
POV: First Person – Multiple
This review can also be found on GOODREADS.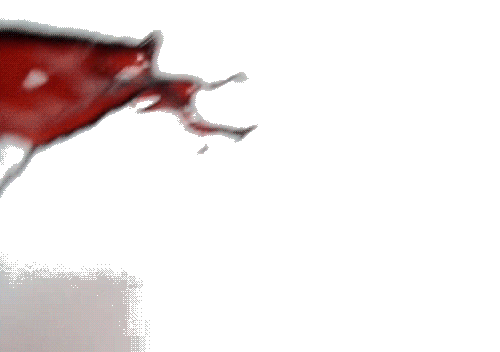 "Hope: it clings on long after you want it to let go, daring you to wish for more."
This books continues the journey of survival. Mikey is devastated, he has a boy and a crazy lady to care for. They almost get killed trying to find a safe place. He is going out of his mind trying his hardest to stay strong and keep them all alive.
He not only had to protect them from the dead but also from humans. No one can be trusted.
"We aren't safe. And if these last few years have been anything to go by, we will never be safe again. Not just from the monsters but from the people that remain."
Finally they get a break when they find a group who was able to take them in and keep them safe at least for a bit. Lots of things happened though. One moment they are safe the next is just unknown. All they know is that they will do anything to stay alive and avenge the evil man who truly are wicked and nuts in the head.
"To live. To survive. Those are our most basic instincts, and everything else is just irrelevant bullshit."
This book was full of twists once you get closer to the end and it will have you on the edge of your seat until the end. I honesty couldn't get enough and I felt like holy hell I need more. I cannot believe is over and I have to wait till next year for the next book.
"We're all made from the same skin and bone, and we all want to survive."
Readers who love the Walking Dead and are not afraid of blood, death, suspense, and a fast pace adventure should definitely read this series. Claire writes a unique story where you never know what to except. So get a hold of your wine, stay still and enjoy the ride because this series will have you screaming one minute, laughing the next and shocked as hell when you least expect it. And I love it obviously.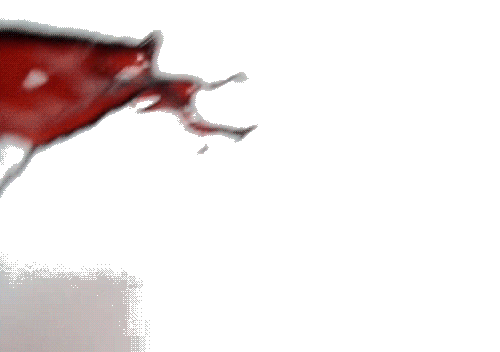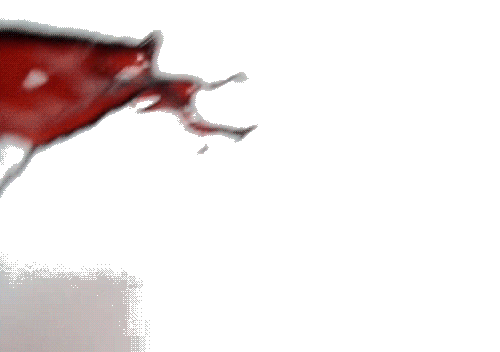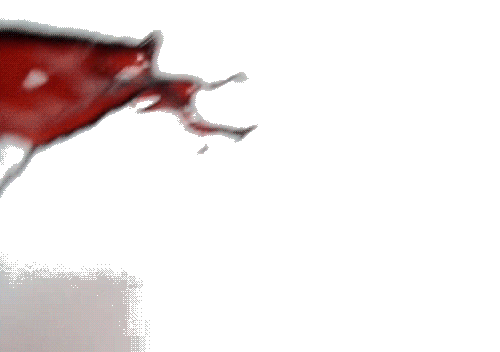 Purchase links!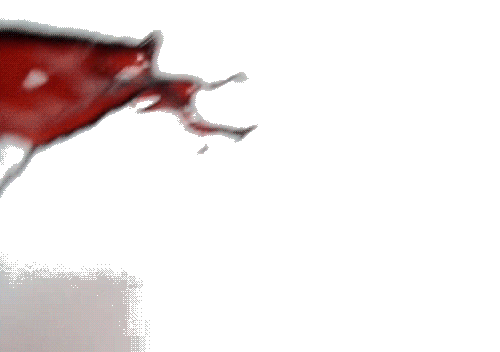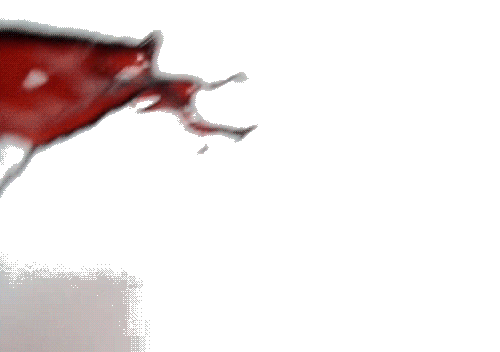 Amazon au – http://amzn.to/2heCK1C
Amazon ca – http://amzn.to/2hul3Mx
Amazon uk – http://amzn.to/2gv10NP
Amazon us – http://amzn.to/2hugq4W
And it's also free to download in Kindle Unlimited!
#OdiumIV #NewRelease #Live #zompoc #horror #apocalypse
                                                               4.5★★★★ Stars
Genre: Contemporary Romance
Type: Standalone
POV: First Person – Dual
This review can also be found on GOODREADS.
Drew Jagger; a divorce attorney is returning from a two week vacation to find someone in his office. Finding a red headed fierce thing was not on his agenda but he finds himself enjoying the events and at the same time he feels the need to help this female who was basically scammed at his office.
Emerie Rose; a marriage counselor recently relocated to New York and thought she got the deal of a lifetime on a new office only to find out it was all a scam. She finds herself embarrassed and at the police station after he meets Drew who happens to the real tenant at her new office.
Drew can't do relationships due to his career and past experience he didn't believe in love and specially a long distance relationship. Emerie was physically attracted to Drew and his funny ego charming ways won her over as well. She was conflicted though as for she had been crashing for a good who truly was a jerk I absolutely hated him. There was commitment issued with the both of them but wow once they finally clicked there was no going back. They were a perfect match.
This story is super funny, sexy and enjoyable. I honestly loved it; readers who are looking for a light sexy read look no more this book has it all. The author delivers an incredible story where you will grin so hard until your cheeks hurt. The couples are just hilarious; their chemistry is incredible and sexy ego Drew will have you laughing so hard and then hot and bothered with his filthy dirty mouth.
Book Order:


★Cover model: Clement Becq★
Availablenow!
iBooks ➜ http://apple.co/2fIsmvC
B&N ➜ http://smarturl.it/t4ohsv
Kobo ➜ http://smarturl.it/gdfzqc
Google Play ➜ http://smarturl.it/xmkkyl
paperback ➜ http://amzn.to/2eSNlub
My Rating 4.5 Stars
Genre: Dark Romance
Type: Book 1 of 5 from Dollar series
POV: First Person – Dual
This review can also be found on GOODREADS.
"The world is a fucked-up placed, and we all have our demons to bear."
"There was no where to run. I had no idea where I was. No hope to escape."
Tasmin Blythe aka Pimlico (Pim). Lived a life of luxury. Her mother raced her with wealth and to be someone of importance and class.  She trusted so much, she was innocent and naive.  That cost her everything.
Elder Prest a business man came across Pim at a business deal he was closing in.  Her silence called to me. However he didn't know that she was going to change everything for him.
"There was power in listening, watching, observing."
This book was very intense, I enjoyed the dark elements this book delivered. I was super afraid of how Pim would survive everything that she has already endured.  Life has been cruel to her and in her silence she found the only strength she had left.
Pin thought that maybe just maybe Elder would be her Savior, Her only escape to her captivity. But things never are what they seem. This book has some twists and I really loved how the author ended this book. Yes it has a bit of a cliffhanger but it was well worth it. I really enjoyed the beginning of this new series; it was dark, edgy, and sometimes very uncomfortable however; I enjoyed the silence chemistry between Pim and Elder.  I enjoyed the suspense but my favorite part was the last ten percent it was exactly how I would have want it to be. 
Lovers of Dark Suspense be prepared for a trip, this book will have you a bit uncomfortable so if you are not ready for some darkness you might want to stay back.  However; if you don't mind getting into the mind of a damaged and abused person proceed at your own digression.  There is a cliffhanger but if you know Pepper's writing you should expect that. 
"He was the devil dressed in angel wings, but he had a refined venom that other monsters lacked."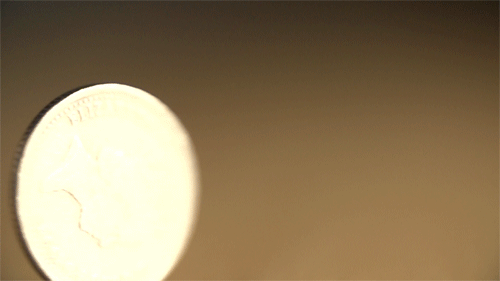 . . . (F)BR With War . . .
Purchase Links:
iBooks: http://apple.co/1PofXwO
Nook: http://bit.ly/1TXN1uq
Kobo: http://bit.ly/1WVHdEZ
Google Play: http://bit.ly/1Plgtvw
Pre-order the entire series here:https://pepperwinters.com/dollar-series/
My Rating 3.5 Stars
Genre: Erotica
Type: Standalone Book 3 of Billionaire series
POV: First Person – Dual
This review can also be found on GOODREADS.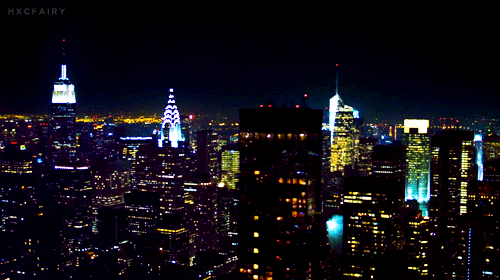 "I'm a love-stuck deviant who's finally found a purpose. ..who finally understands what it means to have something to live for."
Sugar Malone; originally from a small town moved to the big city of New York to live her dreams of running her own restaurant and bakery.  Things were working out for Sugar; her business was getting great reviews and her dreams were endless.  She was sweet but also had a strong character which I liked.
Jake Wolfe; was sex on a stick.  He was protective, super hot and every girl's fantasy. He worked hard to get where he was at by helping his bother run his business and moving up. Jake finds himself in a complicated situation where someone was framing him and he was in trouble with the law.  Jake's brother was supportive and they had a really great relationship. His dark past hunted him though and his nightmares seemed to never go away.  He gave up on love a long time ago.
"Maybe this is the universe trying to tell me I don't deserve beauty. I deserve hell. I deserve pain. I don't know why I thought things might ever change for me."
Jake and Sugar meet at her restaurant and it was an instant mutual feeling.  They both tried to fight it but it was inevitable.  Jake tried to reach out to Sugar later and he found himself protecting her from her creepy step-father.  After that he seem to take his feelings for her to the next level until he wins her heart.
This story was quick and sweet.  I liked it however; there was several things that I would have preferred and it left me a little bit uneasy.  I somehow felt a bit cheated; I guess I assumed there would be more sexiness and in fact there wasn't.  I did however enjoyed it when it eventually happen and I will not complain about it.  Readers looking for a quick, sweet read will really enjoy this book.
"This big, scarred, beautiful man is mine. He's the one I was waiting for all along. He's the one I wished for and saved myself for. It's him."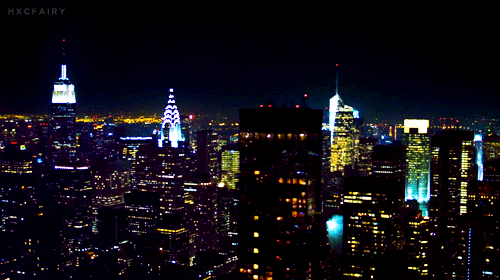 . . . (F)BR With War . . .
My Rating 4 Stars
Genre: Mystery/Suspense
Type: Standalone
Pov: First Person – Female
This review can also be found on GOODREADS.
Grace and Jack had the perfect marriage, at least in everyone's eyes they were great together. A perfect housewife with a respectable attorney as a husband; what can possibly be so wrong with them?!.
The book starts with a dinner where Grace makes a perfect meal for her friends. Everyone is in awe of her cooking talent. Esther and Diane are eager to find out more about this couple, they try to set up lunch together but excuse after excuse they never seem to noticed anything happening behind this couple's doors. Little do they know that nothing is what it seems.
Grace meets Jack a little over a year when she was in her thirties. She stopped carrying and looking for love because when it came to relationships over the care of her sister, she always chose her sister Millie which by the way I adored so much in this book. Grace was content with her choice, she had a good paid job that helped her paid for her sister private care for children with down syndrome and that was all that mattered to her.
Jake watched Grace at the park where Grace would take her sister to play, she was attracted to him right away. It was hard not too, he was in his forties and looked handsome and responsible. I gotta say he won both girls right away. Things happened so fast never would Grace has seen or predicted the events that got her to such a dark place.
This book was a total page turned, from the minute I started reading I found myself unable to stop until I got to the bottom of it. I was intrigued with this couple myself, I wanted answers, I wanted hope. I was desperate, I felt like I couldn't breathe. Honestly, I was pretty upset in the beginning because I started to feel like I was suffocating; like I just couldn't read fast enough to save these people. I know, I got very investment on the characters once I started; however I realized the last twenty percent was a bit predictable but I still wouldn't have wanted it any other way. The ending was really good, at last I felt my breathing going back to normal and I found myself re reading the last couple of pages just to make sure there was no surprises.
Lovers of suspense would enjoy this new debut psychological thriller, it will definitely have you on the edge of your seat.
PURCHASE LINKS:
Amazon
iBooks
GooglePlay
Kobo
#behindcloseddoors #staysingle
My Rating 5 ★★★★★ "Maitagarri" Stars
Genre: Paranormal Romance
Type: Book 3 of Scars of the Wraiths series
POV: First Person – Multiple
This review can also be found on GOODREADS.
"She was mine. She would always be mine."
Waleron aka powerful Taldeburu (leader) of the Scars always intrigued me since the beginning of the series.  He has this power that attracted me; his anger and secrets he hide just intrigued me from the beginning; I was dying for this book and man did I enjoyed the ride. Waleron; was born in a family of power and he had promised to protect his people.  All he ever knew was to protect until he met her; a young and gorgeous Scar that changed his world around.
Delara Wyndam was a young Scar who meets Waleron and from the first day they meet she never thought could feel the way she did with this man. From day one his direct possessiveness over her overwhelmed her but it broke thru her heart and he stayed deeply inside her heart.  From that point no matter what happened she knew she was done for without him. She was trained as a warrior Scar by Waleron everything she knew she learned from him.  Their attraction towards each other was electric and magical.  However it was also their destruction.  
"Two people so woven together that we'd become one and the same. We existed without one another, but we'd never lived."
This book goes back to when they first met and we finally get some answers as all those lost years; why these two suffered and why spent so much many years away from each other.  Waleron gets taken away and Delara almost lost herself without him.  Their bondage was just so strong she couldn't live without him.  The same happened to Waleron once he broke free from where he was taken hostage for years but even when he returned he thought he couldn't be with Delara so they both suffered so much, it was so painful to watch them in their struggle. 
"Was fate so cruel to have me love a man so deeply, only to lose him and never recover from the loss?"
 I did loved how Nashoda wrapped this book up, gave us a powerful story proving that no matter the loss time; true love always wins and you just have to go thru a lot of bumps to get there but eventually it will all be worth it.  I enjoyed all the side characters of course and I want more yes, I'm greedy I can't wait to find out more about Abby and Damien.  Also, the secrets to the amazing Xamien who was Delara's support for so many years. I loved him a lot and would love to know more about him.  Lovers of paranormal looking for a fast past, hot and suspenseful story this series is defiantly for you.   Once you've met the world of the Scars you would never look back.
ஐஐF(BR) with my shhluts WAR & LIZ, I'm the one on the middle ஐஐ
PS: "War" thinks Xamien is hers to claim.  She best forgets about it haha.
Purchase Links:
Amazon US: http://amzn.to/2dE2Yti
Amazon UK: http://amzn.to/2d7Kwuy
Amazon CA: http://amzn.to/2cCkA3Y
Amazon AU: http://amzn.to/2cLQluF
B&N: http://bit.ly/2ctaxDb
iTunes: http://apple.co/2ct9AKY
Scars of the Wraiths Series (Must be read in order)

Take (Scars of the Wraiths, Book 4) Standalone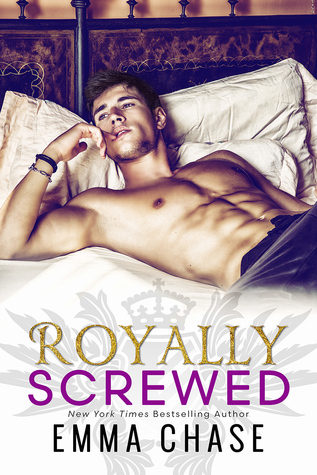 4 ★★★★ Stars
Genre: Contemporary Romance
Type: Standalone
POV: First Person – Dual
This review can also be found on GOODREADS.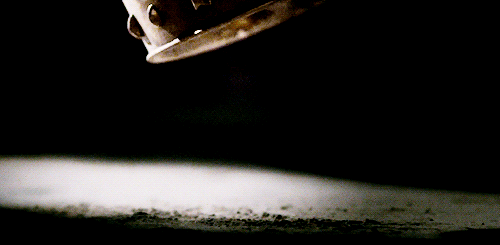 "I have screwed up,"…"Royally"…"I Love her. It can't end this way…"Mine", I growl. "She'll be mine."
Prince Nicholas Pembrook of Wessco, has duties as a child of a royally family. His parents passed away and it was just him; his brother and his grandmother.  Nicholas knew what was expected of him but that didn't mean he was ready to take the throne until it was time.  However; time was something his country aka queen grandma didn't have and he was basically cornered and given an ultimatum. 
Olivia Hammond; is a waitress running her family's business.  The loss of her mother destroyed her father leaving her alone to take care of the business.  She has a teenager sister but she couldn't possibly ask her to drop her school duties to help her.  One snowy day prince charming shows up to her small bakery and her life was changed in a good and bad way.  
Nicholas was pretty wasted when he first meets Olivia and their first encounter didn't go very well for him.  Olivia was the kind of girl that doesn't have time for guys and being a play toy.  
She also had responsibilities that prevented her from taking care of her love life. The chemistry between these two was inevitable though and the more time they spend together the more they can't stop it.  However; this was only supposed to be temporary.  At first Olivia was clueless of who Nicholas was and once she found out she still treated him the way she did from day one and he liked that about her.  For the first time ever he felt free to do what he wanted and he knew that no matter how long if it was only for a short time he wanted it to spend it with her.
"This-this summer affair with Nicholas-is real and solid and here right in front of me.  And with it's expiration date looming, I'm not going to waste time, not a second of it"
Olivia didn't want to spend the time with him knowing they couldn't be together but at the same time she knew she would never get this dream to spend time with the most gorgeous man and prince for that matter one that every woman fantasize about.  Olivia took the risk and took his deal.  Nicholas was incredible and when it was time to part ways he knew he was Royally Screwed because he knew he would never be able to be happy without Olivia.  
"Emotion hits me hard, making my heart feel too large for my chest. I stroke her cheek, because she's so lovely -and because she's mine."
This book was such a refreshing reading packed with humor, sexy and steamy scenes, and overall I enjoyed it a lot.  It was about finding true love even if that meant giving everything up for it and making sacrifices. I am so excited to continue the standalone series and can't hardly wait to read Nicholas brother's story.  That one should be interesting and I just can't wait.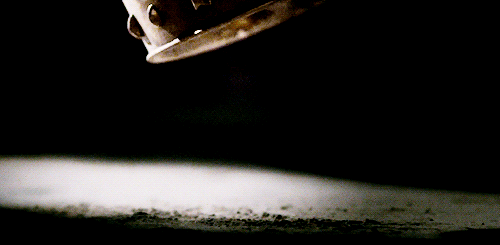 iBooks / Amazon print / Audible / B&N / IndieBound / BAM
4.5 ★★★★ "Do it for the Cake" Stars
Genre: YA Romance
Type: Standalone
POV: First Person – Male
This review can also be found on GOODREADS.
"My dad had always said life was full of ups and downs. "Son, you win some days; you lose others. That's just how it works."
 Matthew Rohan; was born with autism spectrum disorder and a combination of other stuff like ADD and had developed various obsessive-compulsive behaviors aka OCD.  Every single day was a struggle for him.  Everything had to be perfect, he had to have a routine and any changes could cause him to black out and totally lose control.  He was bullied at school and it was just awful to see this.  This boy at only eighteen years old just wanted to graduate high school and was trying his best to adjust to a life without his parents.  He had lost both parents and had an older sister at a facility for autism patients.  Matthew was just adorable thought; he spoke whatever was on his mind without thinking and that made him so interesting and cute.  He also had an Uncle Travis and his wife Beth who were there for him every step of the way.
Mayra Trevino; has never really paid too much attention to Matthew until they were both paired to do a project together.  She knew Matthew was different but she never realized why until they had to interact.  She was kind, patience and noble.  I adored this heroine and her father they were both so important on this story.  At only eighteen years old she had a heart of gold she really wanted to understand Matthew and the more time they spent together the more she wanted to be part of his world and help him with his daily struggles.  At first she was scared but that didn't stopped her she wanted to help.  Not even Travis the protective uncle was able to keep her away from Matthew once she realized how awesome and special Matthew was.
"You are pretty wonderful…You just need to be given the opportunity to show people that…You are gorgeous. Every girl in our school thinks so, and I am going to be the envy of half the population of Talawanda High School."
In the beginning of the book Matthew was rear ended by an unknown driver; the driver left the scene but gave him a lottery ticket.  The entire time Matthew had a ticket he was so strict with his routine that checking if that ticket could change his life made him anxious and he rather not know.  That ticket was almost lost but was it the winning ticket? What does that mean for Matthew? All these questions you will have to read this book to understand and find out for yourself.  His disorder wouldn't allow to even thinking past that before he would break down.  So he stopped thinking about it.
"The next piece will be waiting for you in my driveway," she said. She kissed me lightly and headed out the door to her car and down the street, taking the cake with her. Shit, Shit, Shit. I couldn't just let that cake get away, so I jumped into my car and followed her. Do it for the cake, I told myself."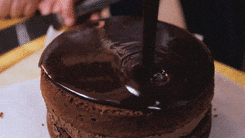 This book was so cute, a bit sad, but at the same time super funny.  I have never read a book like it before; it just felt so real to me.  The author really makes you understand the struggles children with special needs go thru in a daily basis and is really refreshing and eye opening.  At the end of each day, Matthew views the day as a win or a loss. The incentive of cake, which I thought was adorable motivated him to try new things.  His aunt and now Mayra would use the cake incentive to help him.  I fell for Matthew and Mayra and all the characters.  The aunt was hilarious she was the bomb.  Matthew was so darn adorable he wanted to feel normal and Mayra was the one that made him feel that way something he never thought possible. I giggled so much until my cheeks hurt reading this book because he wanted to understand sexuality and get to that with Mayra he did but the way the author wrote this was so darn enjoyable and real. I recommend this book to everyone because it will always have a special place in my heart because it meant so much to learn that money is not everything. 
F (BR) with my girl Jennifer, I'm the blonde on the left

Book Order:

My Rating 4 ★★★★ Stars
5 ★★★★★ Stars for the scorching sex scenes!
Genre: Erotic Romance (MMF)
Type: Book 2 of 5 from Exodus End series
POV: Third Person
"Loving two men is a lot easier than you'd imagine."
This is the story of Trey Mills from Sinners On Tour series which I loved so much and also about the love he has for Reagan Elliot; the female guitarist for Exodus End band along with her body guard Ethan.  The story is told on third person about the struggles of being a famous rock star at least for Reagan who is kind of new to the fame. She asked Ethan to be part of her security and is on tour with them.
The story was well written about Reagan dealing with publicity and about how her two lovers fit in her life without ruining anyone's reputation.  Trey was opened from beginning he was in love with Reagan and equally in love with Ethan.  However; Ethan and Reagan were more private about it and afraid to come out in the open to their love ones.  They felt like the outsiders didn't want to be disappointing or be judged by their family because of the feeling they each have for two people.  I mean it is hard to understand that someone could possibly love two people at the same time.  I felt though that their situation was unique the three of them made perfect scene in my eyes and good lord I devoured this book and really enjoyed it so much.
"Love is not always easy or as we expect it to be, but it is worth the struggle. Love is always worth a fight. Just because it's a challenge doesn't mean it's wrong."
Ethan was the support Reagan needed but Trey was her lover and the three fit perfectly well.  There were so much drama; so much issues though because there was still a bit of jealously and insecurities from all of them and this journey thought them that it was ok to be different and love each other and be themselves.   I am going to be honest I wanted to be Reagan so many times haha I mean seriously Trey is the best funny, cocky, and so likable where Ethan was the supported the one who could understand and read all her needs it was just perfect.  A woman's dream come true and I truly believe anyone looking for a book full of drama, steamy scenes and a wonderful story should definitely read this book.
 . . . (F)BR With War . . . 
My Rating  3.5 – 4 ★★★★ Stolen Stars
Genre: Romantic/Erotic Suspense
Type: Standalone
POV: First Person – Dual
This review can also be found on GOODREADS.
Sylvie Solum; grew up in the foster system.  At age of twenty-four she meets Jeremiah Bradford aka Jeremy; a very wealthy and powerful man.  She was trying to land the job of her dreams as an editor. Her life changes completely when they meet. Jeremy purposely asked to meet in person.  
They completely clicked and fell madly in love until tragedy strikes.  Four years later Jeremy wakes up to a nightmare; he finds out he had been in a coma that entire time and the love of his life has moved on.  Sylvie was devastated when Jeremy disappeared; especially because she didn't know that she was pregnant with his son or what exactly happened to him. All the time she thought he just left her.
Silas Chambers; an attorney for Jeremy's family meets Sylvie and he found himself at first feeling sorry for her; she was lost and hurting but then realized how much she needed someone and he ended up being her shield and protector. They got married; life for Silas was great until Jeremy wakes up.  He found himself insecure then because somehow he knew that whatever he and Sylvie had was nothing compared to what she had with Jeremy and that scared him.  He tried to keep her away from him and for Sylvie to let him do so really drove me wild because whether she wanted or not Jeremy was the father of her son and he was entitle to be able to explained himself.
"Time slows again as we look into each other's eyes. I don't want to look away. I don't want to leave her. She breaks eye contact first…disappearing behind a carved glass door."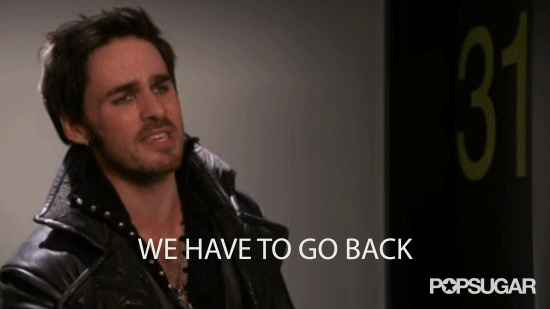 A lot of secrets come out and feelings get hurt.  The anxiety I had trying to figure out what exactly happened and who could be so cruel to let Jeremy go through all that had me on auto angst. However; as I reached the secret and what happened I was angry and so upset. I think I might have had an ulcer after I finished this book.  I think one of the major reasons why I felt like this was that I couldn't even after I tried so hard; I just couldn't connect with the heroine the way I wanted to she really got on my nerves.  I usually don't mind a broken heroine and a hero to save her but she wasn't broken she was just not strong and independent and letting Silas control her life upset me so much. I never felt connected to Silas either something about him just felt wrong. 
"We can never be what we were, but in this moment, we're as intimate as two people can be.  Our grip is a silent vow.  We cling to each other, fueled by our common rage. Determined. Bound. Together."
Time passed a lot of time before Sylvie let's Jeremy finally in and the entire time I'm cursing her because the poor guy had already been basically dead in comma for no good reason at all and for her to do that to him was just what made me disliked her character.  I honestly feel that Jeremy got cheated on love; I mean eventually they found each other back again but it hurt to me it truly hurt all the damaged done it was just so painful to watch. How much he loved her and waited until she was able to deal with it all, that was really true love.
"I know that everything has changed. She no longer pulls away when I touch her. When I take her hand, she twines her fingers through mine. She hold my gaze when I brush her hair away from her face. The shift has already happened. I just have to find the right moment and we'll be us again."
Overall I enjoyed this story because it kept me hooked once I started. I found it hard to put it down even when it made me upset and angry haha.  I don't particularly think is an ugly cry book like I wanted and that might be why I was a frustrated so much; I had high hopes of crying but instead I found out getting an ulcer haha.  I felt so much for Jeremy thought he was the one that saved this book for me. I loved him so hard and the way he fought and never gave up made up for everything.  If you like a romantic suspense you will enjoy this book.
Purchase Link: https://amzn.com/B01LY6SKY9
. . . (F)BR With CC & WAR . . . 
My Rating  4 ★★★★ Stars
Genre: Mystery/Science Fiction 
Type: Book 1 of The Butterfly Code Series
POV: First Person – Female
This review can also be found on GOODREADS.
"This is my legacy. To find her killer and to know what answers she'd been bringing to Switzerland."
Aeris Thorne  is a violinist who recently was given the opportunity of a lifetime to play in the New York City Philharmonic and do what she does best Play Live on stage with her Violin.  She comes back to her home town to visit her father and old friends for the summer before her big dream begins.  The book starts with her hanging out with Gage and her best friend at a nightclub.  She meets Dr. Hunter Cayman outside the club; well she sees him and she immediately feels attracted to him; something she couldn't explain.  He was beautiful and dangerous at the same time and that intrigued her.  Her father had warned her to stay away from him and of course she becomes more curious about him.
At the club she sees another girl with Hunter she was as gorgeous as Hunter; her name was Victoria and they looked good together but Aeris didn't know if they had a love relationship or not she was just in lust with him but for the love of god she couldn't figure out what was it about him that kept her wanting to see him; she wanted to know him.  Gage has a military history and he had a great childhood memories with Aeris; he also wants to have more than friendship with her but she only saw him as a brother.
Honestly, this book started very slow I was having trouble getting into it until finally the fun began.  I found myself unable to stop reading it.  Aeris curiosity about her father's relationship with Dr. hot Hunter was too much; she had to know what the mystery was about him and his lab was.  She desperately wanted to solve the mystery behind the gate of the Phoenix Research lab.  What exactly where they hiding? Was it really a contagious diseases lab that had to be so private? Why was her father against it but at the same time talking to them? So many questions she had that curiosity got the best of her.  Little did she know that she was about to get a ride of her life.  A life she had no idea could even be possible. 
"In this small world of two, he's everything to me and I'm everything to him… Sensations mirrored, echoing back on each other , on and on until infinity…We understand everything. We know everything…What he wants, I want. What sends fireworks exploding in his mind, sends them exploding in me, too."
Hunter liked Aeris ok I hope he did his actions were different though they were all over the place I felt like I was going out of my mind; one day he is helping her the next he didn't want to see her and I was a mess in my head. Like seriously?! Hunter make up your mind!!.  Aeris had an accident trying to run away from bad people aka Brewster King. She landed at Hunter's lab and an experiment was performed and tested for the first time.   This bad guy "Brewster King" wanted to what these lab goods; he had wanted the formula that Hunter had and he was not going to stop until he gets it. 
 "The caterpillar melts inside its protective shell. And gradually their cells become new things. A new body, new eyes. New arms and legs. And something extra the caterpillar didn't have before. Something special." "Wings," Hunter grinds out. "Exactly. And when it's ready, when its change is complete, it crawls out and emerges like a phoenix. Reborn into something new."
There were just too many unanswered questions by the end of the book though I need more answers so of course I will be patiently waiting for the next book in the series.  This is a new author for me and I was pretty excited to know that there's more of this story.  I must know what is going to happen next.  I loved how Aeris father was so supported and carrying for her.  I also liked how someway Hunter and Aeris were connected to each other even if it was not by choice I still loved it.  I really hope that their connection does not end I am a bit scared though of what is coming but excited at the same time. I really enjoyed the ride packed with action, science mystery and suspense.  Lovers of mystery and science fiction will really enjoy this one.
"For now, I feel safe. I feel whole. I feel alive. I feel immortal."
FREE on AMAZON:
https://amzn.com/B016KCI05I
✈️✈️ My Rating 4.5 ★★★★"PERKY" Stars ✈️✈️
Genre: Contemporary Romance
Type: Standalone
POV: First Person – Dual
This review can also be found on GOODREADS.
Kendall Sparks aka Perky as Mr. PlayBoy calls her; is running away to think about her future.  At only twenty four years of age she has been left with a big responsibility from her grandfather and she is not sure what to do.  She finds herself at the airport searching for places she could go and escape; however what she didn't realize was that she will find someone that was going to show her the ride of her life "literally" *sigh*.
Carter C. Clynes, twenty nine; HOT pilot with the most beautiful hazel eyes and the most playboy in his airline was just living life screwing all the woman in each town he landed and every flight attendant except for the lesbian one of course (LOL).  Anyway; he found this way of living as an escape to reality; he hide in the air and with sex.  He had a trauma in the past with love that he couldn't move on from. However; he meets a girl who makes him want to be better and he tries not to mess up.
"Someday, Perky. Someday…when you're ready, you'll realize just how dirty my mouth can be all over you. And you'll love it."
Carter and Kendall meet each other at the airport and an adventure of a lifetime begins while they are together.  Carter made Kendall forget the reason why she was trying to get away in the first place.  However; he was the most playboy and her insecurities kept getting on the way of her feelings that slowly both started to developed for each other during their time together.  Carter's naughty side came out and oh good lord; I was laughing so hard with him he just cracked me up so much I loved his character.  He wanted to get into Kendall panties from day one but he knew she was different and tried his best to keep it in his pants as much as he could; he tried though and it was priceless.  Kendall tries her hardest not to fall for this man but it was almost impossible not to.
"I was just a girl sitting with a hot pilot, sipping drinks on the beach in Rio. I was a confused person, ready to sell her soul and that of her unborn child…Now, I'm just …loved."
These two had me laughing from beginning to end. The story was super hilarious and unpredictable.  Believable?! Probably not but I completely enjoyed and devour it none the less. Carter had to deal with his past; he thought he did but after a huge breakup between him and Kendall he realized he was far from being fixed so he tried to get better even if he didn't have her he wanted to move on.  Kendall on the other hand never gave Carter a chance; she got scared and that threw me off a bit because he was honest with her since the beginning.  However; there's nothing like a good makeup session haha.  Both characters had to deal with their own demons and found their way back to each other once again.   If you like a light, funny and adventure ride this book is totally for you. 
Purchase Links:
✈️✈️Playboy Pilot is LIVE! ✈️✈️
Amazon ➜ http://amzn.to/2cpbuKS
iBooks ➜ http://apple.co/1Wb06Cf
B&N ➜ http://bit.ly/2c9vRdV
Kobo ➜ http://bit.ly/2ctb6dv
Google Play ➜ http://bit.ly/2d91FQa
Paperback ➜ http://amzn.to/2cgFVpq
Audio ➜ http://amzn.to/2d90lfW
My Rating 5★★★★★ Epic Love Stars
Genre: Romantic Suspense
Type: Book 1 of 2 from The Retrieval Duet
POV: First Person – Multiple 
This review can also be found on GOODREADS.
"I knew with my whole heart that Roman still loved me. And I knew with my entire being that I'd always loved him."
This book opens up in a very fast pace with Roman Leblanc and Elisabeth (Lissy) Keller. Roman is losing the love of his life and is feeling devastated.  Elisabeth is done trying to please her husband and calls it a quit.  They are going through a divorce; he is devastated and in denial and Lis is just sad and conflicted.   Lissy and Roman tried to have children for many years however a child was not on their cards.  After so much money spent Lissy was able to have a child to only lose the baby right after.  Roman didn't know how to help her and distanced himself from her with work thinking that he could help that way but instead it just pushed her away from him.
"She was the mirage.  A woman I needed more than water and yet couldn't reach no matter how hard I tried."
Two years later they are both put in the same room with news they were shocked to hear. This news changes everything; for Roman is the beginning of a new start and for Lissy is the most horrible day of her life at least that's what she thought.  Little did she know that this will end up also being a great new start for her.  However; this news was not so easy to take; after finding out that they could possibly have a child somewhere; life pulls them back together and this time Roman is never letting her go.
Let me tell you his bossiness and protective ways had me all hot and bothered and feeling incredible good about all the event on this book.  Lissy tries so hard to not let him back in but damn it's impossible to resist a hot alpha that would do anything to win her back.  
We also meet a character that we will be able to find out more about on book two and let me tell you I cannot wait for their story.  This book was excellent, I really loved everything about it.  It was a book that once you start you will not put it down until to finish it.  It had a lot of suspense, sexy scenes, a hot alpha, a couple struggling to work what they thought it was not repairable.  This book was just incredible I enjoyed the ride and cannot wait to start the next one and see the end of this amazing ride. 
Purchase Links:
Retrieval (Part One) Now Available
Amazon US: http://amzn.to/2aMnW74
Amazon UK: http://amzn.to/2aW07Yb
iBooks: http://apple.co/2aH2bFb
Kobo: http://bit.ly/2aFOVxB
My Rating 4.5★★★★FIRESTARTER Stars
Genre: Contemporary Romance
Type: Standalone
POV: First Person – Female
This review can also be found on GOODREADS.
"Sometimes, the best things are right under your nose all along."
Chelsea Jameson; is living a single life after a bad breakup.  She is trying her best to move on however she is finding it so hard to do so because she somehow feels like she failed as a person when she discovered that her ex has cheated on her and falls in love with someone else.  Chelsea has some issues to work on; moving into her new apartment was nice and she spends a lot time reading sexy books, drinking wine, and trying to figure out how to move on.
Damien Hennessey; a sexy tatted gorgeous neighbor who is very successful living his life in the moment had no intention of giving love a second change.  He was happy living a single life; painting for fun and enjoying the shared custody of his lovely dogs.  He meets Chelsea and they connect right away but he has a secret that keeps him from having any relationships.
"I've always wanted you, from the moment you knocked on my door and called me the devil…I just need to taste your lips, feel your moan over my tongue again."
Instead they become really good friends; I laughed so much at how funny these two were together it was hysterical.  He teased her about her sexy books; she teased him about his stalking moved on her and I was just fascinated to see how their relationship developed into something more deeply than friendship. However; there was a point where Chelsea couldn't handle the sexual tension anymore she wanted something more with Damien and he wouldn't budge.  She finally gives up on trying getting in a relationship with him because he wasn't letting her in.  It was so sad and I was so hurt but I also did loved Damien's brother Ty which was super cool and he was my hero in this book.
"You can't control your attraction to someone. If it's there, it's there. It can either be ignored or acted upon but not controlled."
The secrets finally come out; their relationship finally gets to the next lever after so much they both go through.  I truly loved this story because it was about family, love, hopes, dreams, and it showed that even when we are scared we need to live for today regardless of what the future will be.  I recommend this book for lovers of second chance romance.  

"You are so fucked, Chelsea Jameson, because I'm gonna want to be inside of you all of the time."
★(F)BR With my shhlut War★
AVAILABLE ON ALL RETAILERS:
My Rating 5★★★★★LIMITLESS LOVE Stars
Title: Perfect Rage
Author: Nashoda Rose
Genre: Contemporary Romance/Suspense
Type: Series book 3 of 3 of The Unyielding series
POV: First Person – Dual
Publication Date: July 26, 2016
This review is also available on Goodreads.
"We were too damaged to be together.  Too broken to find our way back to what we used to be."
Connor O'Neill up until last book we had no idea what had happened to him.  When everyone thought he was dead he was living in hell. Connor meets a beautiful girl when he was nineteen years old and falls for her and is willing to give his life for her and be her protector.  Alina falls in love with him as well and even though they've only known each other for such a short time while she was doing a job as a photographer for a Miami Messenger Magazine; she knew that telling him there was a bad man hunting her was not a choice. He would try to protect her and already losing her father to this evil man was enough.  She was threatened and she had no other choice but to leave Connor. 
Breaking his heart was the only way to save him. At least that's what she thought.  Carlos Moreno finds out Alina had a man she loved; he knew she will never truly love him but he was a selfish bastard that he made her paid by capturing Connor.  Two years after Alina left Connor he was forced to find out what truly happened to her but couldn't do anything about it; instead he was trapped and tortured.  He was chained and incapable of helping her while hating himself for not being there for her and for resenting her for something she was not at fault.
 "Her cries echoed.  Her words.  The constant barrage of hatred, pain and despair tearing through me over and over again. No. She was mine. I was supposed to protect her."
Connor was giving a medicine to block his memories and make him a robot to work for the bad people.  Only after seven years of captured and only then was he introduced to Alina as a test of the drug to make sure he truly forgotten everyone.  Her worse nightmare comes down in front of her; because the one thing she wanted to protect and hide from Carlos was Connor.  Carlos had already taken all her family from her and there was no hope for her. Connor becomes a machine only taking orders from the bad traffic lords and didn't recognize her and ahhh it was so painful.
I love Connor; this book was told from both pov's it goes back and forth to the present where Alina is saved and to the past to the ugly years of suffering.  Connor is now safe from the bad people and so is Alina; however he is not save from himself and his nightmares.  He can't forgive himself for hurting the people he loved even though it wasn't his fault. The struggle for his sanity is real but the only person keeping him sane was Alina.  He didn't want to lose her again; he becomes possessive and overprotective and I freaking love him for it. 
 However; he didn't want to see his best friend Deck or his sister Georgie which hurt my heart so deeply.  They loved him so much and it was so painful to see this.
"Damn it, Connor." Her voice rose, "My brother fights until the end. He never gives up.  He fights until he gets it right, even if it kills him."
 This book was so emotional, sexy, and intense and it was truly sad for me to know this is the end of these amazing characters I felt so in love with.  I absolutely loved everything about this book and how the author made me love them hard; learning that healing isn't easy but love does conquer everything when you fight for it.  When Georgie finally saw Connor and spoke to him it broke me but I loved it because he heard her words and wow what he did was amazing.  The ending was just incredible having all of my boys and their girls together just warmed my heart and I just know I will never forget their journey.  I truly highly recommend this series to everyone, you will fall in love with the boys of the unyielding series there's no doubt about it.
Purchase Links -> | AMZ US | AMZ UK | B&N | KOBO |

BLURB
This is Connor's story.
Unstable.
Unpredictable.
Consumed by perfect rage.
I was fighting who I'd become and what I'd done.
There was nothing I cared about except her.
She was mine.
But I'd forgotten her—my shutterbug.
And I lost her.
Until now.
I'd do anything to possess her again.
Anything to keep her safe.
Protect her against my biggest opponent.
The monster.
Me.
ABOUT AUTHOR
Website   |   Goodreads   |   Facebook  |   Twitter  |  TSU  |  Instagram  |  Pinterest  |  Newsletter
Nashoda Rose is a New York Times and USA Today bestselling author who lives in Toronto with her assortment of pets. She writes contemporary romance with a splash of darkness, or maybe it's a tidal wave.
When she isn't writing, she can be found sitting in a field reading with her dogs at her side while her horses graze nearby. She loves interacting with her readers on Facebook and chatting about her addiction—books
My Rating 4.5★★★★ HOT stars
Genre: Contemporary Romance
Type: Standalone Book 6 of Reapers MC series
POV: First Person – Dual
This review can also be found on GOODREADS.

Tinker Garret was married to a man who only cared about his carrier and his name.  When tragedy strikes and Tinker lost her baby; the only thing she wanted so badly.  She realized she finally had enough of putting up with the man she thought cared for her and she ended her married.  However; he didn't wanted to let go for his image of course he only cared about what the publicity would think of him so he lied to everyone after over a year of being separated that they were still together. 
Gage has been a member of the Reapers Club for a long time now; so when he was asked to move to investigate another club he didn't hesitate to accept the challenge.  He had to pretend he was in love with Talia; a twenty some year old slut who was his only connection to getting close to the other club.  She was so annoying I really wanted to hurt her but Gage couldn't stand her either so I loved him for it.  However; his duties was to his Club first and he had to deal with it until her.
Falling in love was defiantly not on Gage's agenda specially when his Club was in the line but he still could resist and couldn't stop the feelings he was developing for his new landlord Tinker.  She lusted over him as well and let me tell you the sexual tension was so strong I was going out of my mind.  However; when he finally told her the truth and decided to claim her as his property; well it was super-hot and intense.
"I've been suffocating, waiting for you, and I don't think you've had it any easier"
 I was missing my bikers and I truly enjoyed this book.  There was drama in the town, I was laughing so hard with Tinker's best friends comments and the chemistry between Gage and Tinker was inevitable; super-hot and steamy.  There was definitely club business, action, suspense and I absolutely devoured this story in one setting.  To all of my biker lovers and everyone who is following this series I hope you enjoy this ride, I truly did.

NOW AVAILABLE!
Amazon US: http://amzn.to/1mD6Sma
Amazon UK: http://amzn.to/1IOuRJI
iBooks: http://apple.co/1JUbzxl
Nook: http://bit.ly/1mzrJaD
Kobo: http://bit.ly/1Uu6bXu
Google Play: http://bit.ly/1SxRDaQ
My Rating 4.5 ★★★★ Chase Stars
Genre: Sports Romance/Suspense
Type: Standalone
POV: Shifting
"I love you, I want you. Every day for the rest of my life."
Tyler (Ty) Rollins; after her mother's death at a very young age was forced to travel with her father's baseball team.  She hated it at first but soon she discovered that she loved it and she believed baseball was her family and life.  Her relationship with her father was incredible; she was the team's baler and she loved everything about it.
Chase Stern; was the best of the best when it came to baseball.  Every woman wanted him and every team knew that having him on their team meant winning.  Chase loved the game but his dream was always to be a New York player for the Yankees until he finally got it.  Little did he know that his life will be changed when he meets the daughter of one of the most famous players of the team.
Ty has always been fascinated with Chase; living in the world of baseball that's all she knew all her life scores, titles, statistics and she knew Chase will someday make history.  When she found out he was traded to be part of her father's team she was beyond excited; until she wasn't.  Ok she was immediately intimated by him and he fell head over heal for her.  Their attraction was unstoppable and even her father knew it way before this happened.
 "Our kiss had energy, it was a battle-one fought with gentle teases, exploratory touches, and passion."
Their sweet love and attraction was fantastic I absolutely adored Chase with all of my heart.  This book had a bit of angst right in the middle and a mysterious killer that was on the loose that had Ty extremely nervous.  There was a twist on the story that left me a bit heart broken and devastated.  Overall this was a fantastic, enjoyable and a fast read.  If you are a fan of sports and a sexy read you will enjoy this one.
⚾ . . . Epic (F)BR With The Shhluts! . . . ⚾ 
Join us from Jul 3: goo.gl/OEBAm1 
Buy Links:
Amazon US: http://amzn.to/29ergXX
Amazon UK: http://amzn.to/29b2R83
Amazon CA: http://amzn.to/29b6045
Amazon AU: http://amzn.to/2981TUa
B&N: http://bit.ly/292roti
iBooks: http://bit.ly/MSiBooks
Kobo: http://bit.ly/28Y4zbu
My Rating 4.5★★★★Unforgettable Stars
Genre: Literary Fiction
Type: Standalone
POV: First Person – Male
Publication Date:  July 26th 2016
This review can also be found on GOODREADS.
"I learned at that moment that the devil, the true one, is people"
This story is told from Fielding Bliss's point of view. It goes back to the summer when he was only thirteen years of age and goes to current year where he reflects on how the Summer of 1984 changed his and his family's lives.
When Fielding was young and only thirteen years old his father; Autopsy wrote a letter to the devil asking him to show himself.  Right around that time Sal; a colored thirteen year old boy shows up to Autopsy's work and becomes friends with Fielding.  Sal tells Fielding that he is the DEVIL and was sent there.  The entire town freaks out at first unable to believe it.  However; bad things started to happen around the time SAL aka the Devil shows up and everyone starts to blame Sal. 
Fielding find himself trapped in a world of racism. His father and mother took Sal in and adopted him as their own while the town hated him for his color and for appearing to their town.  Sal was a very likable boy and very soon he became very attached to Fielding and his family.  Sal had a lot life experiences and I was fascinated with his ways of thinking and the way he showed evil and good to his now new family.
"A boy holds a gun but cannot fire it, even when he knows it is the right thing to do. A god would never hold the gun in the first place…On the day you are asked to hold the gun once more, You will have to decide whether to stay the child…or finally become the man."
This book was so different from anything I've read before.  I found myself so confused at first but then as I kept on reading I slowly felt deep into this story and WOW what a trip this was.  This story is about life, choices, death, good and evil.  I really enjoyed the connection between Fielding and his older brother Grand.  Grand holds a special place in my heart.  He was smart, funny and loved hard.  Fielding worshiped his bother and Grand loved him so hard in returned; Sal was a great character who definable made an impact as well.
"Sometimes I think older brothers should not be allowed.  We fall in love with them too much.  They are our everything, all the while, they hurt out of sight for our sake."
When I hit eighty-three percent on this book I found myself unable to stop crying.  I cried all the way until the end because it just hurt so much and the writing was just incredible.  I encourage everyone to read this book; it is a book that will have you deep thinking about the cruelty of people and the consequences that evil and selfish choices of people made.  You will have to dive in going open minded because this book will have you rethinking everything you ever knew.
★F(BR) with my girl War★
Amazon Purchase Link —> https://amzn.com/B01AGIBQTO
My Rating 5★★★★★ Dante Stars
Genre: General Fiction
Type: Book 1 of 3 from Broken Lives series
POV: First Person – Dual
Publication Date: August 2nd 2016
This review can also be found on GOODREADS.
"Often the most confident and arrogant kids are the most broken inside."
Clara Hatton is the new teacher in town; well a lower class town but is a big deal to her indeed.  Recently moved to England and landing the job of her dreams; at only twenty-four years old; Clara was happy for this opportunity.  She was pretty, petite and defiantly did not looked like twenty four; she looks more like a student herself.  It was that reason that it was so hard for her students to keep away from her; they really loved to messed with her however was bound to make an impression on her students and not let them intimidate her.  After all, she had one goal and that was to make a difference in the lives of her students in a positive way.
 Dante Rata; a junior in high school and only fifteen-years old has had a hard and troubled life.   It would be almost impossible not to love this boy with his cockiness, the way he look, talks, walks and the way he acts in the outside you wouldn't even guess he was that young.  However; in the inside he was tender and broken you can't helped but want to protect him.  On the first day of school Dante meets his new English teacher not the way he would have preferred he was being attacked by a bully and Mrs Hatton saw right away through him. That embarrassment didn't stop Dante from lusting over Clara.
 "He won't need to be involved if you turn up to class.  Please, just come for me."…"His lips twitched, a slight grin replacing his crawl. "I'd love to come for you."
The story was deep and honestly I had no idea what I was getting myself into.  The age difference between a boy student and a female teacher freaked me out at first; however this was a tiny and minor freaked considering everything else that happened on this book.  This book is so much more, so much deeper and I couldn't helped but devouring it all in one setting. 
"Humans are savages, no worse than animals, preying on the weak and vulnerable for their own gain." Dante
Clara was also drawn to Dante's beauty and confident character.  However; she wasn't like everyone else around Dante.  She was good to him and was doing her best to really help him, to get him the help that he desperately needed.  Dante was so stubborn though he kept tempting her so much so that it was so hard for Clara to resist her desires.  
"I had never met a boy with that much confidence, or even the audacity to say half the things he'd said to me."
The ending of this book is just the beginning of so much to come.  I can't wait to know more about Clara, Dante and the side characters.  I believe this book is a wonderful start to a fantastic series.  I would defiantly recommend this to everyone who is open minded and who is not scare to read about struggles that other people go through and learn about them.
Pre-order link: https://www.amazon.com/Broken-English…
Book Order Series: This is a Triology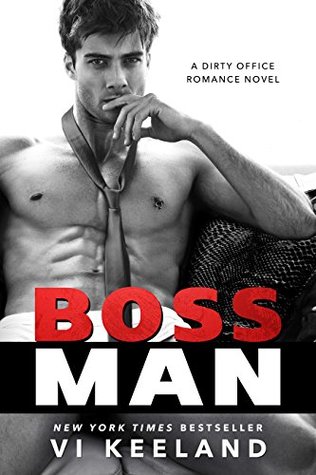 My Rating 4.5 ★★★★ Sexy Bossman Stars
Genre: Contemporary Romance
Type: Standalone
POV: First Person – Dual
This review can also be found on GOODREADS.
"Don't focus on the what ifs. Focus on what is."
Reese Annesley was afraid to get in a seriously relationship; she just never got lucky enough to find the right partner.  So she decides to go on a date spree lol.  While on a date which was truly boring she encounters this strange; he was hot and funny who saves her from that boring date.  Little did Reese knows that fate will put him in her path soon enough where he eventually ends up becoming her Boss. 
Chase Parker; lost the love of his life seven year prior to meeting Reese.  He thought that eventually he had moved on but apparently he hadn't.  He found just random sex nights was helping but in all honestly it wasn't. Chase never thought that he would feel whole again until he meets Reese.  At first her looks and chemistry is all he saw he just wanted to get her out of his system by sleeping with her. 
Chase didn't realize that Reese was not an easy target.  She likes the chase and CHASE too haha but she was not going to let him in so easily.  Her prior mistakes left her thinking twice about sleeping with the Bossman.  At first I honestly was getting irritated by her not giving in because it was obvious that she liked him and it was defiantly a mutual thing.  However later down I realized she was smart protecting her heart when Chase ends up doing exactly what she was afraid of "breaking her heart".  Chase didn't do it intentionally of course, he had his reasons which I completely understood, didn't mean I loved what he did but I understood him enough to forgive him and let him back in haha.
This story was sweet, funny, emotional, and it was just overall a wonderful and enjoyable sexy read.  If you are looking for a cocky boss, a funny couple and great side characters this book is definable for you.
"Hope. It's an amazing thing. It grows inside of you like a vine and wraps around your heart, making it warm." Reese
Amazon ➜ http://amzn.to/2a8D5B6
iBooks ➜ http://apple.co/25x2jyX
B&N ➜ http://bit.ly/29sL4H2
Kobo ➜ http://bit.ly/29lW19I
Google Play ➜ http://bit.ly/29JqkL2
Paperback ➜ http://amzn.to/25Qhza8
My Rating 5 ★★★★★ Crazy Crows ~ Stars
Genre: Paranormal/Vikings
Type: Book 2 of in the Call of Crows Series
POV: Shifting – Multiple
This review can also be found on GOODREADS.
This book was phenomenal. I fell in love with all the crows and Vikings since book one and going into this book I didn't know what to expect. When I realized it was Jace's story I was super excited and I know that this one was going to be even better than the first one if that's even possible. I was correct this book had everything. We meet new characters but we still get to see Kera and her man Vig and enjoyed all the drama of the crows.
Jacinda "Jace" Berish is shy at least that's what everyone thinks because she doesn't want to talk with anyone. However what everyone interprets as shy is nothing but away for her to escape from speaking to anyone. She didn't feel the need to speak if she didn't have to. She was given the gift of rage by the Scult when her husband killed her and tried to bury her. She awoke as a crow and not just any crow but one that with he rage could kill everyone.
Danski "Ski"Eriksen is the leader of he guardian Vikings; he meets Jace on one of their missions and her anger and attitude attracted to him. There was just something about this crow that he liked. Maybe the fact that she was shy or the fact that she knew so many languages either way he like her right from the start. He found himself needing her help to translate books for their Viking clan. However; Jace didn't want anything to do with them or anyone.
The crows blew everything out of proportion as usual and decided that someone Jace's sudden race needed to stop and they though perhaps getting her a job will help her be more social. Jace didn't want to be social so she decided to accept Ski's job position to translate books for them.
Their relationship was so funny and just perfect I absolutely loved these two. Jace had a dark past that she preferred not talking about but she felt at home and different with this clans and she opened up to them. They immediately loved her and protected her. Now Jace had the crows and these nerdy gods to protect her. But she didn't need protecting mostly everyone else needed to be protecting from her and her rage once she would go into rage there was nothing that could stop her.
This book was full of funny events you will laugh so much to the point that your belly will hurt. There is so much drama but what do you expect with a bunch of girl crows fighting all the time and you will see a lot of action and defiantly some sexy steamy scenes. This book was packed with everything I look for in a book and it will leave you wanting more because yes there is more and I am already looking forward to the next book on the series. Lovers of paranormal would enjoy this book as long as you are comfortable with multiple point of views.
MORE OF THESE CRAZY CROWS I love it…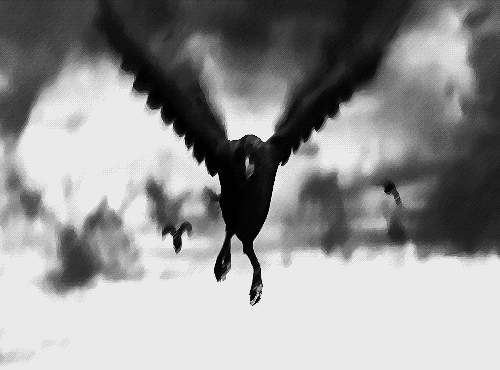 CALL OF CROWS
BOOK ONE
BOOK TWO
Amazon —> https://amzn.com/B010ZZY2CQ
My Rating 4★★★★ Stars
Genre: Contemporary Romance NA
Type: Standalone 
POV: First Person – Dual
This review can also be found on GOODREADS.
This is the story of Declan's twin brother who we got to see a little of him on book one.  I was already excited to know about his story. Dax Blay; does not believe in love anymore. Since the lost of his mother he didn't feel the need to get attach to anyone.  For him his school days were just nights of fun and no commitments until he met her.  However; he had no idea that Remi was going to have such an impact in his life he decided to let her go and keep going the way he only knew.  Being a hot stuff and a player that didn't do relationships.
Remi Montague; fell in love with Dax only after spending a 72hrs with him.  He had no clue of course to him she was only another adventure at that time.  However; Remi never forgot the way she felt with him.  She eventually moves on  or at least she thought she did and is now about to get married only now her fiance decided to call out the wedding. 
Now in London confused about everything and heart broken; Remi decides to enjoy her "ex-honey" moon trip and have fun with her best friend.  She is bound to let the past stay in the past and move on with her life even thought she didn't know how to.  Never would she had imagine to see her first love again; the one that broke her when they were in high school.
Dax had a bet with his best friend that he would take the next girl for a one night stand; however life puts Remi back into his life after so many years he had assumed she had married.  He finds out she is now single and even thought he was scared he wanted to try the chemistry they both apparently still have for each other.  
Things didn't worked out as they wanted though; events happened that got me all frustrated with the both of them.  I was mad at Remi for being weak and letting the ex barked right into her life after what he did to her.  I was mad at Dax for giving up so easily and not trying hard enough.  These two definitely gave me some anxiety haha but I really enjoyed their chemistry and the tension they build up and the battles they went thru to be together.  Overall, this one a very enjoyable read. 

My Rating 4.5★★★★ Stars
Genre: Contemporary
Type: Standalone
POV: Multiple
Expected publication: August 9th 2016
This review can also be found on GOODREADS.
This story is so unique and interesting; it's definitely one that I won't forget anytime soon.
Wavy's life starts pretty bad growing up with a junkie as a mother her life doesn't look good from the beginning. At only five years old her mother gets sent to prison for drug charges as well as the mother's husband who is not Wavy dad (no clue who the real father is). Val; Wavy's mother has a sister and a mother. The sister tries to keep Wavy from going to foster systems however she soon realized her niece is a troubled child and gives up. Grandma steps in and keep her for couple of years. Those two years were the best ones for Wavy; grandma understood her and loved her. Sadly life for Wavy goes down the hill when her mother is released from prison and wants her back. Grandma was dying of cancer and had no choice but to let her go.
Val was a selfish mother not only did she only cared about her man and drugs but she gets knocked up again so poor Wavy has to care for herself so young but also for her baby brother.
I went through so many emotions while reading this book. I was sad, then angry at this awful mother; then I cried when grandma passed away because it was so sad to think what kind of life is ahead for this young girl.
Wavy had issues with eating and touching and speaking. She keeps to herself but she is not stupid. Living with an irresponsible parent though her that she can't trust anyone. However; she meets Kellen at only nine years old and she immediately trusted him because he really show that he cared. He took her to school and paid for her tuition for over four years. He helped her with her little brother; also helped her with groceries and cleaning their house; something a parent should do. In the meantime the mother is passed out without a care in the world.
Kellen has a history of bad luck he was close to committing suicide several times before he meets Wavy. After a motorcycle accident where she called for help; he knew he wanted to be there to help her back. However; here's where I got pretty sick to my stomach to the point that I wanted to throw up. He was much older and she was falling for him. I know she didn't have it easy and she saw him as her hero but he started feeling the same knowing the age was a big no no. I was really uncomfortable that they developed feelings so young.
However; the story doesn't end there. So many things happen on this book that will have you feeling so sad, so devastated and upset as well. I cried several times because wow this book was deep. The writing was just incredibly and the multiple points of views about how everyone around these two would see things. I cried for a girl that needed real parents, I cried for a little boy that was forced to lie and was separated from his only family for seven years, I cried for Kellen ok I didn't cry for him but I was kind of sad that he was handled a shitty life as well and he did tried to help even thought he had to pay for things he shouldn't have done.
Overall; this writing was unique and phenomenal and very emotional. This book is not for everyone; trust me if you have children you might want to read the blurb and read at your own discretion because this baby will gut you and make you uncomfortable. However; the feels and emotions I look for in a book were here so I did enjoy the ride this book delivered.
Pre-Order:
Amazon–> https://amzn.com/B01ARRWOOU
Book Order: Standalone


My Rating 4★★★★ Stars
Genre: Contemporary Romance
Type: Standalone Book 2 of 2 from Cleat Chase Duet
POV: First Person – Dual
This review can also be found on GOODREADS.
Nikki Graves; a spoiled daughter who comes from a wealthy family has always been fascinated baseball players becoming a cleat catcher follower haha.  She falls into a three year relationship with the catcher of a baseball team but fails to let her family in on her relationship afraid of what they may think of it.  However; their relationship was super hot and steamy.  Nikki didn't have any complaints when it came to pleasure.
Braden Bradford; as a team captain and catcher of the Ravens has been struggling a bit with a knee injury.  He fails to let his team know and specially his girlfriend Nikki.  He loves her too much to freak her out; the thing he doesn't know is that all she is looking from him is honestly.  Braden is put in a situation he has never been before.  He always assumed that Nikki knew how much she means to him only because their relationship in bed works so well and living together as well. However; he had to open up to her before he loses one of the most important people in his life.
This was such a funny read between Braden's sister who just cracked me up the entire time and the best friends I enjoyed this fast, sexy read.  If you are looking for a sexy funny sports read this book is for you.  I loved how everyone stood up for each other, family, friends and players.  This story was super enjoyable. 
Pick up your copy here:
Amazon US: http://amzn.to/29e0uOv
Amazon UK: http://amzn.to/294J3kP
Amazon CA: http://amzn.to/296zL7b
Amazon AU: http://www.amazon.com.au/dp/B01HPH9IQM

My Rating 4.5 ★★★★★ Black Sparrow & Warhawk Stars
Genre: Dark Romantic Suspense
Type: Standalone Book 2 from Vigilantes series
POV: Shifting – Multiple
This review can also be found on GOODREADS.
"Every one of us hides a monster…A primitive side of the brain that runs on a single instinct to survive."
Jase Hawkins had a horrible childhood.  With an abusive step-father and a junkie mother; he grew up alone and fighting to defend his and his little brother's lives.  One devastated tragedy had him wanting to survive only to avenge the loss of his love ones. Life for Jase has never been great he almost gave up so many times but one occurrence brought him to a girl that saved him.  Never in a million times would he ever think that this little girl was going to mark him and make him want to be a better person.
 Lucy Novaková was a photographer; she wanted to explore the world thru her lenses but one night changed her life forever.  She witnesses something she shouldn't have and a road to survived brought her to the one man she never thought she would ever see again.   She was held as captive until she could escape but then she realized escaping would only get her killed. 
Jase was ruthless and he believed in his own justice and he was bound to do whatever it took to make whoever was responsible of his love ones death pay with blood.  He would not stop until he gets his revenge; however he never considered falling for her.  Jase didn't believe in love it was something he never had and was scared to even tried it because if he fell in love it could be taken from him so fast; he didn't think he could survive it again.  Lucy however loved hard; she believed Jase was good deep inside. Once she was able to understand his pain she wanted to save him so badly.  She was so strong I absolutely loved her character.  She didn't take no for an answer either and she was a fighter she would fight for what she believed. 
"For a moment, we weren't Jace and Lucia, but elements of fire and ice, light and darkness, charging the particles of air around us a cataclysm of destructive energy."
Overall this book was a fast page turner I enjoyed it so much.  It was packed with so much action and suspense.  If you enjoyed Ricochet you will love this one.  Even thought is not a part of Ricochet; Alec was mentioned and I about had a mini heart attack because of the excitement haha.  I did cry on this book I am not even ashamed; the history of Jase and what him and his brother went thru really hurt me.  I was bawling like a baby I fell in love with Jase so hard it is truly easy to love him.  I also enjoyed the side characters like his best friend which I am dying to read more about on the next book. Lovers of action, suspense, and a great romance will truly enjoy this ride.
Book Order Series:



Purchase Links:

Backfire Book Trailer ~ Fan made by Crazies R Us 

My Rating 3.75★★★★Stars
Genre: Contemporary Romance
Type: Standalone
POV: First Person – Dual Mostly Female
This was a bit different read for me.  I enjoyed this story however I was expecting ugly crying pain and maybe it was just my high need and expectation for it that the story just came a bit short for me. However; it was sweet and very enjoyable.
The book starts with Presley's horrible tragedy.  Her lover, best friend and husband of many years dies and she finds herself lost with no money and with no other option then to return home to her parents and ask for her.  She has two lovely boys that are going thru the emotions of losing their father and not understanding what is going on. They don't want to be in a ranch in the middle of no where.  They miss their friends in the city and their old life.  
Zack is Pres's young love; she never thought she would see him again after the way they ended things as a young love birds.  She loved him so much so that she never returned to see her family so that she wouldn't have to see Zack. He got a deal he couldn't resist as a baseball player and wanted Pres with him but apparently not enough to keep her. 
Zack wanted her back and was bound to do anything to be everything she wanted it.  He became a friend to the boys and helped her deal with the lose of her husband.  They find each other once again; time seemed to never end when true love exist. I really liked Zack's brother and enjoyed his funny ways.  Pres best friend was also a character i enjoyed.  Overall this was a nice fast read. If you are looking for a sweet romance this book is for you. 

"Even villains have a happy ending every now and again."
Troy Brennan son of an Irish mob; was powerful and full of himself. Everyone knew not to mess with him; however he used his mob power differently.  He decided not to follow on his father's footsteps but do whatever he wished for instead.  The death of his father had him thinking about his life and he was bound to avenge his father's death. 
Sparrow Raynes young and naïve was given to Troy for marriage.  She was devastated but her father had no money and way too many debts to pay.  Her mother left her at a young age and she had no one other than her low life father.  Her relationship with Troy the "Fixer" was intense.  She was stubborn and hard headed and he was the same way. 
Book Order Series: Stand-Alone

Purchase Link:
Amazon: http://goo.gl/8sNnCU
ABOUT THE AUTHOR
Goodreads   |   Facebook  |   Twitter
L.J. Shen is a former entertainment and music journalist and your average typical girl. She enjoys the simple things in life, like coffee, wine, reading, spending time with her family and Chris Hemsworth (NOT in this order.)
She lives in Northern California with her small family and chubby cat and writes Happily Ever After books about bad boys and good girls.
She loves talking books with her readers and is actually a very nice person, despite what you may have heard from her friends and family.
Feel free to contact her on Facebook and Twitter:
My rating 5★★★★★ Mystery at it's best Stars
Genre: Mystery/Thriller/Suspense
Type: Book 1 of 2 of The Light Series
POV: First Person – Multiple
Publication Date: June 14th, 2016
This review can also be found on GOODREADS.
"Believe in yourself. You are stronger than this. Always stay true."
When I saw the genre of this book I knew I had to have it and surely enough It was a winner. An absolute mind thriller full of suspense and twists; Aleatha's writing at it's best!. I can't stop thinking about this story even after four days this story keeps replaying in my head and I am extremely anxious awaiting patiently for the next book in this thrilling series.
Stella Montgomery; an investigative journalist is looking for her missing friend Mindy who banished and disappeared out of the blue. She knows in her heart something bad happened to her best friend and she is willing to do anything to find her. Stella is dating detective Dylan Richards; she could ask him for help but she does not want to compromise their relationship; therefore she tries to keep things from him and so does he.  She has been warned by her lover to stay away from certain areas because they are dangerous; Stella had a goal and not even over protective detective will stop her to get the answers she needs.
Sara Adams; wakes up from a horrible accident without any memory of what happened to her. Her husband Jacob is with her helping her remember and assisting her on each step of her recuperation. Somehow Sara has a weird feeling that she does not belong there; however each day she starts to adjust to her new life without a single memory of her past. Jacob as her husband is trying his best to help her but in doing so he has to teach her discipline.  She slowly starts falling all over for this man who takes care of her.  She knows he is kind and she hates herself for not remembering this gorgeous man.
Jacob Adams; is desperate to help his wife Sara.  He loves and and wants what's best for her.  They are members of this church; however this church seems more like a prison. They have their own laws and rules and Jacob is so dedicated to follow them all because it's the right thing to do. He finds himself conflicted trying to do what's best but at the same time he don't want to hurt his wife.
Will Stella finds her best friend?! Will Sara finally remembers her past?! what is going on with this mysterious church and most of all will Sara stay with her husband when she find out her truth?? So many questions and twists; however we will have to wait patiently to find out all of this on the next book in this fantastic and extraordinary series.  I was so conflicted while reading this book there were so many things happening and I felt like I couldn't read fast enough to get to the bottom of everything. I had so many theories and questions but as I keep reading toward the end I was utterly shocked and flipping out; nothing is what it seems and every time you think you know you better think again. This book will have you second guessing everything you thought and will have you on the edge of your seat. Lovers of crime/thrillers and suspense look no more this book is for you.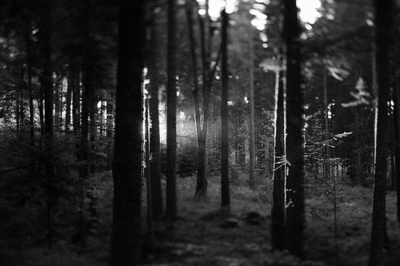 This is a romantic suspense. A duet. Book 2 this fall.
Pre-order: http://goo.gl/3cfIdf
Aleatha Romig will be chatting LIVE with us on Shh… June 5-11: https://goo.gl/2FtWZI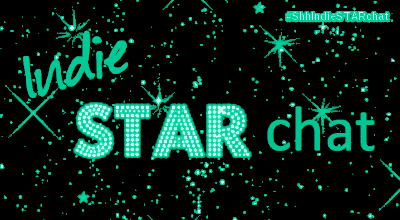 My Rating 5★★★★★Powerful & Emotional Ride Stars
Title: Out Of The Dark
Author: Claire C. Riley
Genre: Post-Apocalypse/Paranormal
Type: Book 1 of Out Of The Dark/Into The Light Series
POV: First Person – Female
Publication: May 26, 2016
This review is also available on Goodreads.
"Death is chasing us down, and I can't let it win…The sun sleeps and the monsters come alive, stalking and chasing us through the night..I don't want to die."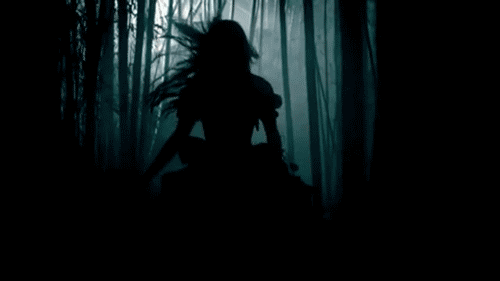 Once upon a time a woman finds herself happy with a husband and a lovely child but in a blink of an eye her life changes.  Her loving husband becomes a monster; he gets the virus that is spreading and killing the entire world.  The husband is now dangerous and kills their only child the woman has no choice but to save herself by killing the one she loved. There was a disease that evolved and infected more and more people until they infected the world, until no one was safe. 
"The end is inevitable. It is death, and one way or another, it will come for us."
Out Of The Dark is an emotional, heart whelming, powerful story about a woman; a mother; fighting for survival when there is no hope. When she was finally given up and decided there was no one and nothing to live for anymore she finds a little angel.  This woman finds her reason for living; her reason for being.  A blonde child, with beautiful curls is hiding in a field of yellows, oranges, greens of sunflowers.  This girl was LILLY; she was hiding from the monsters and this woman finds her and decides that she will LIVE for this child; she will do anything in her power to keep this child alive even if deep inside she knew it was most likely impossible that they will survive this horror.  
The days are not long enough when they need the light; the monsters only come out at night.  They are loud, have red eyes, claws and are animals but in a human figure.  In this dangerous life the only hope they have is to live one day at a time hoping that one day they'll find a safe place.  Traveling on foot, finding whatever they can eat to survive and sometimes not even eating for days was a nightmare in itself but if they still could breathe there was still hope.  They will find happiness on the simple things like water and vegetables and anything worth it.
"I want to see this smile on her face every day for as long as I can.  Because all we are left with at the end is a handful of memories to brighten the darkness."
This book gutted me; broke me; it left me breathless.  It was such an emotional, heart breaking roller caster ride.  The writing was incredible and phenomenal! I felt like I was this mother from the beginning to the end.  The deep writing on this book was just an amazing ride and was just WOW.  You will not find a love romance in this book but instead a love between a mother and a daughter during post-Apocalypse times. I promise once you read this book you will never forget it.  It's taking everything I have to finish this review as for I have cried on every paragraph and quote I have written; the pain in my chest is so much and strong I don't think it will ever go away.  I finished this book with lots of tears and knots in my throat and a stabbing pain in my chest. But I regret nothing, this book was amazing and now I am looking forward to reading book two as soon as it comes out.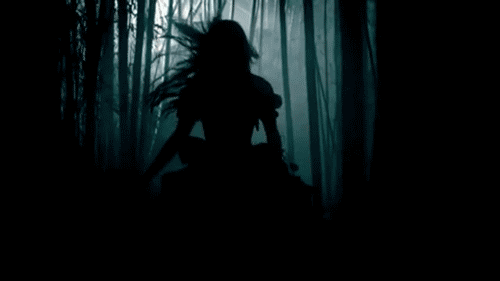 F(BR) with Riley's Reads on GOODREADS:
https://www.goodreads.com/topic/show/…

Book Order: 
Purchase Links:
Amazon US
Amazon UK
My Rating 4 ★★★★We Belong Together ~Stars
Title: Manacle
Author: Bella Jewel
Genre: Contemporary Romance
Type: Book 3 of MC Sinners Next Generation Series
POV: First Person – Female
Publication: May 23, 2016
This review is also available on Goodreads.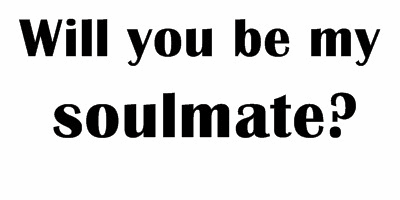 "You're who I am, Skye.  Without you, none of this means a damned thing to me."
If you have been following the series you know that Danny and Skye's story is one that I have been dying to read; and now it's finally here!.  Danny is the son of Spike another biker of the Original Sinners; Danny is supposed to follow his father's footsteps and become president of the club soon.  He dreams nothing but to be in charge; that is the life and choice he has made and knew all along that it's what he wanted to do.  
"We want two different things, and neither of us is willing to give up on what we love."
Skye is the daughter of Cade and Addy the first couple who started this journey of the Sinners series.  I loved those two since the beginning and now we get to see the story of their daughter.  Skye grew up in the club spoiled and protected; her and Danny had been best friends since little and it wasn't until their teens that they discovered a different type of attachment to each other.  A new, mutual feeling of crush, love and soul mates.  Skye however was scared and always tried to hide it and fight it.  She didn't want their friendship to be ruined if their relationship didn't worked out.
"How can you hate me for wanting a life…, You're so pissed that I didn't choose you, but fuck, Danny, you didn't choose me either."
Danny would of done anything for Skye but she chose to leave everything and start a new life away from her family and love ones. Skye wanted to travel, discover the world away from danger.  She however; did not expected to be so wrong her love was always right in front of her and she threw it away for something that she didn't realized she didn't want. Confusion and sadness and the thoughts of being in danger all the time made her chose a life that would never made her happy because she wasn't with the family who loved her more than anything. 
When Skye realized what she wanted she found herself conflicted and alone.  She had left her first love her soul mate who apparently had moved on.  I will be honest I was pretty upset at both Skye and Danny.  Skye for not giving Danny a chance; at Danny for not chasing her and making her stay with him and moving on too quickly. However; even though this bothered me a bit I still enjoyed their story.  There was a blood scene that I was freaking the hell out had me a bit scared for a minute but overall this was a very enjoyable story.  To all the reader following this series and all MC lovers will enjoy this fast read.
PURCHASE LINKS:
Amazon US/ Universal Amazon/ /KOBO /B&N
My Rating 5 ★★★★★ Suspenseful Stars
Title: Evil
Author: Tijan
Genre: Paranormal/ Angels and Demons 
Type: Standalone
POV: First Person – Female
Publication: May 13, 2016
This review is also available on Goodreads.
"We were strong separately, but when we were together, we were impenetrable."
EVIL is a standalone paranormal story, a battle between Demons and Angels that takes place in high school in the city of Minnesota.  It focus around the BRADEN foursome family who are perfect, gorgeous, mysterious and dysfunctional.  The Braden family are composed by Kellan (dark and smoking HOT); Shay quiet and she don't like drama; Giuseppa (Gus) she likes to sleep with all the boys and have fun but she could get carried away in a fight; and lastly Vespar he has an attitude and don't mind fighting anyone or anything.  Everyone knew better than to mess with them.  However; Shay was different the guys seem to mess with her but little did they know that she was more capable of protecting herself.  She knew it too but refused to accept that she was different than everyone.  Kellan knew it all but he wanted her to find out at her own time.  He knew he will be there for her when she was ready to accept her truth. 
Kellan was always protective of Shay; something Shay's sister and brother resent her for they couldn't comprehend why such a close bond.  Kellan was a powerful demon living on earth all for the love of Shay; he was a pure ALPHA MALE.  Shay only wanted to be normal and because of it she blocked out her past,her memories;she didn't remember why she couldn't see her parents or why she looked so much different; all she wanted was to be normal.  However; when her past comes crashing on her and she finally finds out who she really was and what it really means; so many battles and secrets comes out. Kellan and Shay are in a battle with family, demons, angels and everyone is looking for them; they want their powers but they don't know that their bond is too strong to break. 
This book was a full of action and it was a bit nerve wrecking;  I was on the edge the entire time because I really didn't know what was coming next.  We see Demons, Angels, and Magic.  I loved everything about it.  We meet unforgettable characters like Shay's aunt and her real brother.  I liked how Kellan and Shay could understand each other so well and knew exactly how to protect each other.  They could talk to each other in their minds which was hard to do only bonded people could do it. There's some amazing action and sacrifices that left me in awe.  This book was packed with suspense and shocking events.  If you are looking for a fantastic fast pace story full of action, suspense, a little romance in the mix you will enjoy this one.  
Purchase Link: 
FREE ON KINDLE UNLIMITED
My Rating 4.5★★★★ Firecracker Stars
Genre: Contemporary Young Adult
Type: Book 6 of Fallen Crest series
POV: First Person – Dual
This review can also be found on Goodreads
"Logan Kade was a tornado. When he showed up, he took over, and everything was swept up in his wake."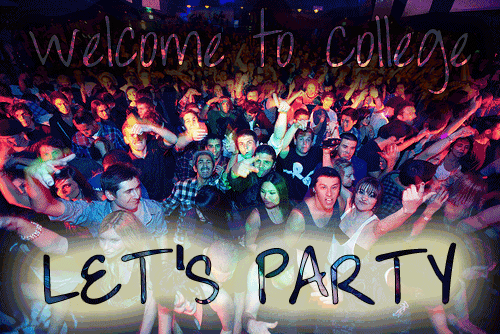 Logan Kade is the shit and everyone knows it.  However; he often hides under his cool the sadness of his past.  His parents are not perfect and he resents them so that he has trouble trusting people.  He and Mason are it; they have their family which is basically both of them, Sam and Nate.  No one else enters their trust family circle unless they earn it.  
Taylor Bruce recently moved to the same college that Logan attends.  Her father is the football coach at the university.  Taylor has issues of her own; she don't trust easily and don't let anyone in after her high school sweetheart left her and abandon her when she most needed him the most.  After the death of her mother she decided to move with her father however; she feels like he had abandon her as well.  He just couldn't handled his wife's death and in the process distanced himself from Taylor working all the time and not making time for her.  Taylor and Logan shared a class together and she tries her best not to get intimidated by him. 
"Kade commanded this whole room. It was overwhelming, all of that power radiating from him, and having it directed at me? It was a whole new experience."
Logan first meets Taylor at a party and he couldn't helped noticing her.  She was about to defend Sam from trouble and he knew that only trust worthy people do that.  He wanted to know this girl that would put her life in the line to protect his family.  Logan is not a chaser but with Taylor he was different he couldn't explain it.  She could see thru his cockiness and soon finds out she was right.  They were both damaged and in need of the same thing love and trust. I really wished Taylor was a bit more of a badass like Sam but she still worked for me.  I liked her and Logan they both worked perfect for each other.
This was another great read full of action and I love the Kade's so much.  Logan was able to protect Taylor from herself and made her part of their trust family.  Sam and Mason were so supported as well I loved how they all took care of each other and took charge when they needed to.  I am looking forward for more of the Kades on the next book in the series. 
My Rating 4.5 ★★★★ Mr. Big Prick Stars
Title: Stuck-Up Suit
Author: Vi Keeland & Penelope Ward
Genre: Contemporary Romance
Type: Standalone
POV: First Person – Dual
Publication: April 11, 2016
This review is also available on Goodreads
"There were no coincidences in life.  This journey we took, however fucked up of a turn it made, was meant to happen for us." 
This book sucked me in from the beginning, it was hilarious and I fell in love with both characters Graham and Soraya.  It all started with a regular day of work where Soraya meets this cocky prick on her regular train ride to her work.  Graham's driver called in sick and he had no choice but to take the train to work.  He was a busy man and didn't realized he dropped his phone on his way out at his stop.  Soraya finds it after checking him out of course; her thoughts had me in giggles.  I absolutely loved her personality from the beginning.
Graham Morgan; successful business owner had his heart broken and he had been betrayed.  He no longer believed in love and after his mother's death he was done with people.  He became cold and distant he didn't care for people and just put a brick wall between his heart and never let anyone in again.  Graham thought that by being successful and becoming a workaholic he would make his mother proud.  
Soraya Venedetta; has never really being in love before because she never let anyone in. Her father has broken up their family and hurt her in the process she didn't believe in love either.  Therefore; she guarded her heart so deeply that way there was no way she would get hurt.  That one day she find's Graham phone changed her life though.  She managed to find out where he worked and decided to take a visit and deliver his phone.  He was a prick in her eyes and she wanted him to know she was honest and could give him what was his.  
Their first meeting did not went well; ok they never met because Mr. Prick refused to see her so Soraya being the smart ass she was which is why I loved her; she took selfies of her body and texted to him and left his cell phone with his secretary.  Graham did not see that coming he was utterly shocked and impressed with that woman he wanted to know who she was.
Graham find out who Soraya was and he pursued her by texting her.  They were both from two completely different worlds but that didn't stopped him he wanted her.  She intrigued him; she made him feel things he hasn't been able to think since his ex betrayed him.  They're relationship started friendly texting; flirting; and she didn't let him in easy it was super hilarious how she would tease him.  Soraya is defiantly my type of girl, she makes him work for her and it just made their relationship so much more interesting and intense.  
"God, I need to touch you…I don't think we are right for each other. I'm not your type…And what exactly is my type?…a snobby, rich bitch? Someone who compliments a stuck-up suit such as yourself…Well, there's only one person I want to be all over right now, Soraya.  All. Over. You."
I laughed so much while reading this book; specially when Soraya was at work.  She was an assistant to an advice columnist run in the newspaper and now website called Dear Abby but put out by a woman who is not nice.  Her boss writes them back as if she is the nicest person on earth but in the contrary she is not. Soraya sometimes was given the opportunity to respond to these people writing and oh  my lord i laughed and cried it was so funny; loved how she thinks.  This column is also used in a wonderful way throughout the book; Mr. Prick takes advantage too and he soon realize he knows more about Soraya he knows exactly which columns she writes.  I loved it so much.
There were ups and downs once Graham and Soraya where finally able to compromise with each other but I wouldn't have wanted any other way.  I enjoyed every single part of this book.  My Cocky and his goat did a quick appearance at the end that had me laughing in tears just utterly unexpected and super enjoyable. 
Book Series Order: Standalone Stories

My Rating 4★★★★ Killer Stars
Title: Drifter
Author: Bella Jewel
Genre: Contemporary Romance 
Type: Book 2 from MC Sinners Next Generation series
POV: First Person – Female
Publication: March 21, 2016
You can also find this review on GOODREADS
"If we opened our soul for others to see, The darkest parts of us might be free."
Drifter focus on Mercedes the daughter of Spike.  We met her on Pandemonium and I was dying to get my hands on her story after I finished the first book.  
Mercedes at twenty one years old decides to revel and get some freedom from her family form the MC club.  Her father is over protected of her and she needed her own space.  She moves to Detroit to attend college.  On Pandemonium she met a musician that intrigued her one kiss that melted her and she never thought she would see him again.  Life at collage wasn't all what she was expecting when she finds out the musician she kissed once attended the same college and his girlfriend was a psycho freak that made her life miserable. 
Diesel was a jerk from the first time he met Mercedes.  He had made a mistake in the past that cost someone's life; he felt miserable and responsible for it that he basically shot down to the world.  He never smile and just went along with life putting up with the bully of girlfriend he had because it worked for him.  He was the most popular boy at college and no one messed with him until Mercedes.  She came crashing his life he was so annoyed at least that's what he made her believed.  In reality he didn't want to hurt her but by being basically a jerk and letting his girlfriend bullied her he was hurting her.  All Diesel wanted was to play his music and didn't want to be in the MC business as he was destined for.
"I'm dark it's in my soul.  You're light: I saw it the first time I met you.  You're the kind of light that can fix my dark, but I can't let that happen."
Mer was not afraid though she had claws and she defended herself just find against bulling until it got so bad her roommate got hurt.  She knew that she couldn't deal.  At this time she had managed to stalked Diesel and finally befriended him.  They definitely had a chemistry; she made him laugh and that's something he hadn't been able to do for a while.  
Diesel finally gives into their chemistry and finally lets Mercedes in his life.  However; Mer knew that they just couldn't happened.  He was the son of another MC club and she was the daughter of another clubs don't mix and she was afraid their relationship was bound to be done from the beginning.  She didn't care though she wanted him and when he finally wanted her he find out about the club secret she was hiding and all hell breaks lose. 
This book was such a fast read; enjoyable.  I really liked it.  I wanted to love it as much as I did Pandemonium but it was missing a little more action maybe I can't really explain.  I still enjoyed the fact that I was able to see both clubs families and kids and I loved them.  I think these two worked perfect for each other.  Mer was exactly what Diesel needed and they together were perfect.  Shit went crazy really fast when someone was trying to get both clubs to fight against each other but in the midst of all both clubs were able to work together and figure it by doing so all the generations were able to stay in touch and I loved seeing all of them together.  
ps: I hope Danny and Skye's book is next because I couldn't stand the tension between those two lol
The Song Diesel decicated to Mer : If everyone cared by Nickelback
5★★★★★ Darkest Note ~ Stars
Genre: Dark Erotic Romance
Type: Standalone
POV: First Person – Dual
Publication date: April 5th, 2016
You can also find this review on GOODREADS
"All you need is a moment…This brutal man is my home. His hell is my heaven. I'm his Ivory, and he's my darkest note."
Ivory Westbrook; at only seventeen years old had a dream and a purpose. The life she was given was crapy and horrible. In the midst of her horrible reality she had only one thing that kept her going her addiction and talent to play the piano and make it to the best college there is. At only thirteen years of age her life came crashing down after the death of her father. Her mother and brother resented her for the sacrificed her father had done for her; he had made sure that she had a full four year paid tuition to the best music school in New Orleans. Now with no money and no help from her family she finds herself doing anything she can for four years to make mends means and just survive even if that meant selling services.
"Men are takers. They take my courage, my strength, my confidence." Ivory
Emeric Marceaux; with a broken heart and a bad past moved to start a new life closer to his parents. Money was never anything he needed being an only son he will have a fortune to inherit and after being one of the most talented pianist he didn't need it. What he was looking for was a way to escape his past; the betrayal of his lover and to teach. He wanted to be in control again loved and craved it. The music was his passion; the ability to teach it but most of all being able to be in full control. What he didn't know was he will find a sweet temptation that will test him in all the limits possible; one temptation he tried to stay away but found himself drowning deeper and deeper for her.
"I wasn't prepared for this. Not for a tall, voluptuous, sexy-beyond-all-season woman to walk into my classroom." Emeric
"His presence, his projection of self-assurance and command that makes me feel disoriented, breathless, and really fucking weird deep in my core." Ivory
This book was filled with so much emotions, suspense, secrets and kinky hotness. The chemistry between Ivory and Emeric was amazing and will have you so hot and bothered in all places. Ivory's life situation will have you hurting so much it will pain you deep so deep i am still hurting to know how strong she was even thought she was given a horrible reality of life. She had no friends, no family to care for her only her cat and her dream to make her father proud to be the best pianist there is. The lights, the music, to be in stage was her dream.
Emeric became obsessed and possessive of Ivory from the first day he saw her. He knew he had to stay away but she was different like anything he had ever seen. Emeric felt the need to be his protector and damn can I say how much I love that man. I mean he went above and beyond to take care of her to help her heal and set her free from her nightmares. I freaking have no word of how much I love this man.
"She's made for me, to be instructed and punished and enjoyed…Fuck, I need this girl. And I can't have her." Emeric
If you are looking for a fast paced story; with so much hotness; intense sex; dark situations and forbidden love you have found it. This book right here will have you asking yourself who on earth is fifty shades again?! I mean this book has everything I look for in a book. So much deep emotions, so much suspense, so many sad situations but you will find a HOT man that will do anything bound the consequences to care for the woman he loves and a strong heroine that will do anything it takes to survive and make her lover happy. I have so much feels and love for this story. Please do yourself a favor and get this book as soon as it comes out and you are welcome!!
(F)BR with my girl LIZ
Read as part of ShhLYT(F)BR week: Dark Books
https://goo.gl/N6K5xH
Book Order:

BLURB
They call me a slut. Maybe I am.
Sometimes I do things I despise.
Sometimes men take without asking.
But I have a musical gift, only a year left of high school, and a plan.
With one obstacle.
Emeric Marceaux doesn't just take.
He seizes my will power and bangs it like a dark note.
When he commands me to play, I want to give him everything.
I kneel for his punishments, tremble for his touch, and risk it all for our stolen moments.
He's my obsession, my master, my music.
And my teacher.
ABOUT THE AUTHOR
PAM GODWIN
New York Times and USA Today Bestselling author, Pam Godwin, lives in the Midwest with her husband, their two children, and a foulmouthed parrot. When she ran away, she traveled fourteen countries across five continents, attended three universities, and married the vocalist of her favorite rock band.
Java, tobacco, and dark romance novels are her favorite indulgences, and might be considered more unhealthy than her aversion to sleeping, eating meat, and dolls with blinking eyes.
EMAIL: pamgodwinauthor@gmail.com
FACEBOOK: facebook.com/pamgodwinbooks
AMAZON AUTHOR: amazon.com/author/pamgodwin
AMAZON REVIEWER: amazon.com/gp/pdp/profile/A1841TMI2HV7BS
This slideshow requires JavaScript.
Tyrant (Scars of Wraths) Book Two
Excerpt
---
Scars of Wrath Reading Order
My Rating 5★★★★★Nothing is promised so Seize the Day ~ Stars
Title: Target On Our Backs
Author: J.M. Darhower
Type: Book 3 of Monster In His Eyes series
Genre: Romantic Suspense
Release Date: February 23, 2016
This review could also be found on GOODREADS

"Life is what it is. You can't escape it…You love a sinner. If anything, that makes you a saint." 
 
Target On Our Backs picks up a year after the second book. Ignazio Vitale aka Naz; is now married happily with the girl who stole his heart; the girl that he was supposed to kill. Naz now at age thirty-eight and Karissa Vitale at only twenty are trying to live a new life away from Naz's past. However; life isn't always easy for these two.
"Out only means I can sit on the sidelines, waiting until I get called back into the game. And they've been calling for me, pretty incessantly, both teams. So I'm out, yeah, which means I'm reluctantly still in." Naz

Karissa finds herself struggling to move on; she is confused. She knows she loves Naz and would do anything for him but she is also scared that she will lose him because even though she knows he is out for good from his old life there is still someone always trying to hurt them. Karissa attempts to continue her normal life going back to school with her best friend Melody. She still has her dog and it's hilarious to see Naz and her together because she always tease him for being older than her and he is trying to do anything to keep her happy.
"Naz is the kind of guy that, once he walks into your world, he throws it off its axis, so even if he backs out, nothing spins the same anymore. I love him…with every fiber of my being." Karissa

Ignazio is out from the world he knew however he also knew everyone wanted him back and he will do anything to stay away and protect Karissa is his ultimate goal. Naz wants to please his wife there is nothing he won't do for her he even puts up with her music addiction and her habits of eating ramen noodles. Their relationship is sexy, funny and amazing. I found myself fanning myself, giggling so much at these two. I loved everything about them.
"He fuck me like he's sprinting towards a finish line, the bang-bang-bang of my body hitting the counter amplified in the otherwise silent house. Fuck. Fuck. Fuck."
"If my wife gets hurt in any way, I'll kill you, and I can promise it won't be merciful."
There is so much action on this book, everyone wants Naz on their side and won't stop until they achieve it. However; no one messes with Naz and the minute they touched Karissa all hell broke loose. Naz was out for blood and was bound to stop anyone who gets on his way. The events on this book had me nervous, excited, and I loved the action and suspense. The author was able to give us a well combine story with everything a reader could hope for. We got a couple that their love was put to test to see if it would survive all the obstacles and targets on their backs. We have action, suspense, and we got sexy and funny parts that had me just wishing this books wasn't over. This book was everything, loves it hard and I would recommended to all my mafia lovers.
"It's the kind of love I can't imagine ever living without. It's raw and real, and it's our. It's our. It goes on forever." Karissa
AMAZON US

WATCH SNEAK TRAILER HERE
BLURB
The best way to keep your word is never to give it.
Not long ago, in a chapel in Vegas, I swore to love Karissa for the rest of my days.But nobody's promised an infinite number of tomorrows. Nobody's promised forever.Sometimes, all we have left is today.
Carpe Diem
Seize the day.
It should've been over, we should've been happy, but people are making it hard for me to live in peace. I've got so much blood on my hands they'll never be clean, and somebody out there seems to want me to pay for it. Happily Ever Afteralways comes at a cost, one any real man would be willing to pay.But that doesn't mean I'm just going to roll over and accept these consequences.
Because when it comes to the woman I love? The life I've fought for?
Nobody is safe.
ABOUT THE AUTHOR
J.M. DARHOWER

JM Darhower is the USA Today Bestselling Author of romance novels of all flavors (erotic, suspense, contemporary, paranormal). She lives in a tiny town in the Carolinas with her family, where she churns out more words than will ever see the light of day. She has a deep passion for politics and human rights, and when she isn't writing she's usually ranting about those things. Chronic crimper with a vulgar mouth, she admits to having a social media addiction. You can find her there.
My Rating 5★★★★★ "Promise? Promise!" + + + Stars
~An Incredible & Unforgettable Read~  
Title: One Day Soon
Author: A. Meredith Walters
Genre: Contemporary Romance
Type: Standalone
POV: First Person – Female
This review could also be found on GOODREADS
Yossarian (Yoss) Frazier; at only twelve years old learned to live in the streets to fend for himself. His mother had passed away and his father was very abusive that he rather lived in the streets. He learned to survive the best he could even if that meant doing things he hated and always would regret. At eighteen years old he meets Imi and he falls in love with her.
Imogen (Imi) Conner; at age sixteen runs away from her mother's home. She was young and had a mother who only cared for herself and her new boyfriends. Imi's first attempted to run away was just for attention so she went back home; however she realized her mother just didn't care; so this time she ran away for good. She spent six months living in the streets but the very first day on her own she meets Yoss; the boy who became her guardian Angel who became everything to her.
Yoss and Imi's relationship was just incredible however the friendship, love, family that they found on each other was breath taking. Yoss would do things he hated himself for to protect Imi and the gang I loved them all. Each and every one had a story to tell but it was hard to see everything they went thru on a daily basis. Really makes you think about real life and how fortunate some of us are to have a family that really love and care for us.
Yoss wanted what was best for Imi so she let her go; he made her believe that they would both run away and start elsewhere but he knew that she loved him as much as he loved her and that will only bring her down. She had a mother; yeah a selfish mother but she had a family she could go back to and try to be happy. He on the other hand had nothing; no one and knew deep inside that no matter how much he wanted to be with her the only way to keep her safe was to let her go.
Imi loved this boy so much that she would have stayed and starved to death if it meant staying together but when he left her she knew she had to move on. She tried; she truly tried to be a wife but failed miserable she had a hard time giving up on her first teenager love. So when life puts her back in front of Yoss fifteen years later she realized that one day; that maybe that one day soon might just have finally come.
"Once upon a time there was a sad, lonely boy who was actually a forgotten prince. No one knew that he was rich and powerful and had a family that was searching for him."
"One day he met a girl who swore that she would help him get back home to the castle. They fell in love. The prince wanted her to come back to the castle with him so they could live there together."
This book was an emotional roller coaster; it was breath taking; it was full of feels. I felt so much more than just another story because it touches your deep in the heart deep inside. You will not look at things the same after you read this. I feel like this has made it to my top favorites book of all times; this is truly the most amazing story I have ever read and it deserves all the praise in the world. I will recommend this book to everyone looking for an EPIC story about love, life, sacrifices, family and friendship. An Incredible & Unforgettable Read.
Purchase Links:
BLURB 
He found me in blood and tears.
I stayed with him through darkness and fire.
We loved each other in the moment between innocence and bitter truth.
We were the kids easily ignored, who grew into adults we hardly knew.
We weren't meant to last forever. And we didn't.
He ran away.
I tried to move on.
Yet I never stopped thinking about the boy who had fought to keep me alive in a world that would have swallowed me whole. He was the past that I buried, but never forgot.
Until the day I found him again, years after believing I had lost him forever.
And in cold, resentful eyes, I saw the heart of the man who had been everything when I had nothing at all. So I vowed to hold onto the second chance that was stolen from the children we had been.
Sometimes fate is ugly. Life can be twisted.
And who we are can be ruined by who we once were.
For two people who had survived so much, we would have to learn how to hold on before we were forced to let go.
ABOUT THE AUTHOR
The New York Times and USA Today bestselling author of Contemporary and Paranormal romance including The Find You in the Dark and Bad Rep series as well as the upcoming stand alone romance, Reclaiming the Sand, and a dark new adult series for Gallery Books.
A. Meredith spent ten years as a counselor for at risk teens and children. First working at a Domestic Violence/Sexual Assault program and then later a program for children with severe emotional and mental health issues. Her former clients and their stories continue to influence every aspect of her writing.
When not writing (or being tortured with all manner of beauty products at the hand of her very imaginative and extremely girly daughter), she is eating chocolate, watching reality television that could rot your brain and reading a smutty novel or two.
A. Meredith is represented by Michelle Johnson with the Inklings Literary Agency.
My Rating 4★★★★ "The Way It was meant to be" Stars 
Title: RoomHate
Author: Penelope Ward
Genre: Contemporary Romance
Type: Standalone
POV: First Person – Female
Publication: February 15, 2016
This review could also be found on GOODREADS
"Sometimes the thing we fear more than anything, is really what our soul craves the most." Justin
Amelia Payne as a teacher had the summer off and after her grandmother's death she inherited her home on the island where she was raised when she was a child. Amelia had always being very insecure and because of it she made a harsh choice when she was only fifteen years old. She trusted her best friend Justin they were both inseparable but somehow she felt betrayed that he had kept a secret from her and ran away to her father's home instead of dealing with her problems. That caused her the lost for her best friend and her young love Justin. The friend she had fallen in love with but was so afraid to acknowledge it.
Justin Banks was upset and angry at how Amelia left and tried to move on with his life; a life without her. He was cocky bad boy and he knew it. He had every girl melting for him and it was not shocking he wrote and sang songs as part time; when he comes back to the island for the summer to the house Amelia's grandmother had "randomly" left him part of it he comes with his smoking hot new girlfriend. Of course he never admitted or told Amelia he too had fallen in love with her when they were younger but he left that in the past; so he thought. Destiny had a new future for the both of them thought and now they found themselves again after so long.
I found myself very frustrated at some points of this book thought because I really like strong heroines and Amelia kept failing at being strong. Her insecurities were killing me; I enjoy cocky males as well but not knowing Justin's thoughts I couldn't really see him like truly see him either. After their first chaotic summers together were they both spent it ignoring each other or fighting, life was not easy for Amelia. After Justin left the summer house even though they hadn't really re connected she still had hopes. Justin went back to his perfect life with his perfect girlfriend in New York. Her world came crashing back at her when she finds out she is pregnant from her ex boyfriend and she had to deal with it on her own until Justin returns back to the summer house the following year; no matter what her ex doesn't want anything to do with her baby girl Bea.
"It's no longer going to be hard for you to resist me. You won't want anything to do with me. Your biggest nightmare…just became my reality, Justin." Amelia
Justin's most fears were to be a father since he had terrible parents he didn't trust in himself to be an example and a good father; he finds himself conflicted with emotions after seeing Amelia the previews summer and seeing her again struggling on her own with child; all he wants to do was help and be there for her. However he was also so confusing; I was a mad woman wanting these two to finally get their act together and grow up because they truly did worked fine together. The last part of this book was my favorite; it was just amazing these two ended up spending much time together learning from each to her and helping each other. It was beautiful to see them finally grow up; this beautiful baby grew thought them how to love each other and be true to themselves. I truly enjoyed Justin and Amelia finally realizing that grandma was always right they were both meant for each other. The way they both learned how to deal with their insecurities and the way they both grew up as a person and as a couple was fantastic.
"All that time I spent mad at you…I could have been fucking you. What a dumbass" Justin
"Without all of that pent-up frustration, we wouldn't have had as much angry sex" Justin
This was my very first book by Penelope Ward and I will say it will not be my last one. I enjoyed and devour this in one setting. The story is written from the female's pov I actually would have loved it a lot better if it would of being written from both female and male's point of view so I could get a feel of what he was thinking as well; none the less this was a very fast and enjoyable read.
Book order series:

AVAILABLE ON ALL RETAILERS:
Amazon US: http://amzn.to/1WmdZLK
Amazon UK: http://amzn.to/1PysqdM
iBooks: http://apple.co/1PgsvE7
Kobo: http://bit.ly/1POvSnW
Nook: http://bit.ly/1PLGnSL
My Rating 4.5★★★★ "Mystery Man" Stars 
Title: Wild Aces
Author: Marni Mann
Genre: Erotic Romance
Type: Standalone
POV: First Person – Dual
Expected Publication: February 16, 2016
This review could also be found on GOODREADS
"He was a mystery man I knew nothing about, and that made him even more appealing."
Wild Aces is my very first book by this author and I absolutely devour this story in one setting. It was honestly nothing I expected to be and everything at the same time. I will be reading more of this author for sure.
Trapper Montgomery grew up in the foster system and had an awful childhood growing up; at an early age he knew that no one is worthy of his trust and he had to fend for himself. He turns his life around when he finally gets the break he needed and earned his living as a professional poker player. He practiced patient and how to read people for so many years that he knew exactly how to use a poker face and always win big time.
Brea Bradley was finally recovering from sad events in her life. She had lost the love of her life and it changed her life forever. She just couldn't deal but family and friends helped her and were there for her. Brea worked for her best friend and one evening at her friend's masquerade party she meets this mysterious guy; she didn't see his face but she wanted him as much as he wanted their attraction was instant. It was really not an insta-love kind of book this was an insta-lust but one that you will truly enjoy. Two gorgeous people attracted to each other definable nothing wrong with that.
That day changed both of their lived; Trapper left to Vegas for a big poker event and Brea was left with her needs for him. They communicated via text and phone calls and that's how their relationship started; everything was great until he comes back and they finally get to meet each other for the first time. Brea literally lost it believing Trapper was her ex-lover and Trapper finds himself so confused and bound to find answers. Both of them realized something is up and with both of their research; secrets come out and it was a very suspenseful read that I enjoyed very much.
Not wanting to loose whatever each other have started feeling; they team up to find out the truth. Once they finally get to the bottom of everything their relationship is amazing. Truly hot and steamy and Trapper was definable a HOT man you don't want to miss on. If you have not read this book to all my romance/suspense reader this one is a must that I highly recommend. You will not regret this sexy, suspenseful, and hot ride.
Purchase Link:
AMAZON US
BLURB
Trapper Montgomery
His darkness drew me in.
A mystery with a past I wanted to solve.
He was cold, like ice, but set me on fire.
A heat I hadn't felt in ages.
But when I saw his face, I burned…
In mourning
Again.
Brea Bradley
She melted from my voice–shuddered from my touch.
But trembled from the memories
That my face brought back.
She wanted more…
Maybe even him.
I wasn't the hand she counted on.
But I was what she was dealt…
A Wild Ace with no way to win.
ABOUT AUTHOR
Website | Facebook | Goodreads | Twitter | Instagram | Pinterest
Best-selling Author Marni Mann knew she was going to be a writer since middle school. While other girls her age were daydreaming about teenage pop stars, Mann was fantasizing about penning her first novel. She crafts sexy, titillating stories that weave together her love of darkness, mystery, passion, and human emotion. A New Englander at heart, she now lives in Sarasota, Florida with her husband and their two dogs who subsequently have been characters in her books. When she's not nose deep in her laptop working on her next novel, she's scouring for chocolate, sipping wine, traveling to new locations, and devouring fabulous books.
My Rating 4 Always Together Stars 
Title: Fighting Solitude
Author: Aly Martinez
Genre: Contemporary Romance
Type: Standalone Book 3 of 3 from On The Ropes series
POV: First Person – Dual
Expected Publication: February 2, 2016
This review could also be found on GOODREADS
"Without her, for the first time in my entire life, I was truly trapped in the solitude of my mind-alone"
Fighting Solitude is the final installment from On The Ropes Series even though you can read as a standalone I personally would recommend reading book one first. I went in blinded into this book popping my Aly's cherry, and oh boy was in for a surprise. I enjoyed this book so much, and now I really wished I would have read the first two books first, however, have no doubt that even without reading the other two you will fully enjoy this story because it very detailed and it was such a wonderful story.
Quarry page is the younger brother of three; at only ten years old he meets his best friend who becomes the love of his life. He didn't know that yet thought it took a long time for him to realize that his soulmate has always been there.Quarry grew up fighting following his older brother's footsteps. He, however, managed to become famous and accomplished so much than he could ever hope for. One tragedy after another leaves him hopeless, and he gives up on love. His heart is so hurt that he becomes numb to feelings when his girlfriend passed away at only nineteen years of age he don't want any real relationship with anyone; that didn't mean he didn't messed around because a man has his needs but he never got involved again.
Liv James at only nine years old meets Quarry when some boys were trying to mess with her. Quarry came to her rescue, and she instantly liked him and knew there was something different about him. They became best friend almost inseparable. Her father was the owner of the security company that worked for Quarry's family, and he traveled with Quarry a lot for the fights as body guards and she more often than not tagged along to see Quarry. Their entire relationship was freaking awesome I loved how they teased each other and played jokes on their family. I loved how she could read him so well and how he could understand her as well. Liv's mother was a junkie and had passed away when she was only five years old. At an early age, she was traumatized of the silence, and she always had to have music with her everywhere she went, or she would have panic attacks.
"Liv rocked my entire world the moment I met her. There was something about the mischievous glint in her big, brown doe eyes that spoke to me on a level a ten-year-old couldn't even begin to understand." Quarry
"If it happens to you, then I have to deal with it too. You watch my back, and I watch yours. It's the most important rule of being best friends." Liv
Quarry and Liv's friendship relationship was epic until it wasn't; one bad choice changed everything and they were separated for a long time. Three long years that I was feeling sick because I really was shooting for them. So much happened after Liv came back to Quarry's life; their friendship started again but, this time, was different Liv knew she had to protect her heart she couldn't let him in. They had one mutual best friend that kept them from being together. The ghost of her best friend and Quarry's ex-girlfriend hunted her and she wouldn't let him in even after a year of her death and even after both living in the same apartment. I was a bit infuriated at the both of them because seriously they were just so perfect for each other and what was left in the past it was that just the past. They finally opened up and gave into their feeling and oh boy I was so happy for them.

I truly enjoyed this story thought there was some struggles, a fighter always has threads, and they both fight though it all and made it and became stronger together. Liv's life was put at risk twice, and it was a very suspenseful time. Also, Quarry inherited the family illness of losing his hearing and it was devastated for everyone. I loved how this author made you feel for both of these characters and their entire families. How everyone got a long and fought together as family. I recommend this book to anyone looking for a good fighter book. This book was about love, friends, and family and about learning how to fight the solitude of silence.

My Rating 4.5 Stars
Genre: M/M Contemporary Romance
Type: Standalone Book 5 of Love by Numbers series
POV: First Person – Dual (Male)
This review can also be found on GOODREADS. 
"If it's worth the risk, then gamble because happiness can be fucking fleeting and forgiveness can be given and accepted easily without the burden of grudges."
Isaac Fox; living life without any love commitments or attachments was a successful and well known photographer.  He knew exactly where he stood when it involved his sexual desires he was open minded and liked both females and males but he prefers the male team.  One night of lust became a night he never forgot with the one and only hot stuff fitness model Flynn.
 "He's my every wet dream in the flesh. He's also my every nightmare."
Flynn Phillips; super smoking gorgeous man who was born to be famous got all his dreams come true when he landed in the fitness modeling industry.  Woman would throw themselves at him for his attention and he always complied until that one night he started feeling different things that he didn't want to admit he liked a little too much. 
"I can't even begin to understand it. This tangible link we have. It makes no sense; it's stronger than attraction, and it messes with my head because he's a man."
I loved Isaac from the beginning I first met him on one of the previews books from the standalone series. I didn't know much about him but I was dying to know.  He was absolutely an incredible person who loved his family so much; he even sacrificed an entire year of his career to help the family out.  It was such an emotional part of the book that I don't want to give anything away.  He struggled with being understood though and what Flynn did and how he made him feel had me in angry tears.  I wanted Flynn to feel his pain and boy did he felt it too?! Heck yeah. 
This book was about love, family and finding out your own true self.  It was such a wonderful read to understand the struggle people go thru to find themselves and within understand that what they feel don't have to be always what people think but what you want.  Flynn and Isaac both were tested thru their boundaries to reach the true love they were both searching for. In all honestly this was my very first only m/m read and I have to say I had to fan myself so much it wasn't even funny.  I am afraid this would not be my last either.  Readers to enjoy a good love story, super steamy hot, and are not afraid of this m/m genre should totally read this book.  I found myself unable to put it down and enjoyed every minute of it.
"Love isn't one plus one. It's one plus one plus one times infinity."
Purchase Links Available here: 
https://books2read.com/u/3LrGoM
 . . . (F)BR With War . . . 
My Rating 4.5 ★★★★"Killer Secret"~ Stars
Title: Try Not to Breathe
Author: Holly Seddon
Genre: Mystery/Thriller
Type: Standalone
POV: First Person – Shifting
Expected Publication Date: February 23rd, 2016
You may also find this review on GOODREADS
"I played tennis again. I played tennis and I won."
This was definitely one of those books where you open it and you just can't put it down…you try to sleep but you can't stop thinking about what is going to happen next, You try to guess who the bloody killer is and finally you reached the end and you can breathe again without even realizing you were holding your breath the entire time. At the beginning it was a bit slow start for me with so many characters POV to keep track of; however soon I got to know each character and I wanted more of them.
We meet Amy Stephenson who at only 15 years old had a secret and that secret will hunt the entire world. She left school one day and never made it home. Now 15 years later she finds herself in a hospital and with no recollection of what had happened in past. Her mind is still of a 15yr old inside a body of a 30yrs old in a bed with no ability to speak of feel or move. However; in her head she is still in high school with her boyfriend Jake and her best friends Jenny and Becky and there are still signs of movements in her brain.
Alex Dale; a thirty year old female journalist who was dealing with life crisis. She lost her mother, her child, her job and lastly; her husband left her due to her alcohol addiction. Alex was writing a profile piece for a weekend supplement on the work of Dr. Haynes, a scientist researching brain scans that picked up signs of communication in patients. She came across Amy while at the hospital interviewing Dr. Haynes and took a deeply interest in her case and she just wanted to know more about her.
"Once we establish a number of different parts of the brain and how to generate a response in those, we can start to ask question and…"
Jacob aka Jake who was Amy's boyfriend fifteen years ago; was struggling with the past and with his wife and soon to be child. He wanted a happy life but keeping things from his wife Fiaona was almost causing him his marriage. However; he meets Alex and he knew it was a dangerous line considering his marriage was on the line but he wanted to help Alex find answers to what really happened to Amy. He joined the journey with Alex to finding answers as to what happened to Amy and try to get to the bottom of it.
Alex developed an obsession to figure this case out and she didn't stop until she got to the bottom of it. However her addiction was going to be the end of her; she was struggling with the alcohol addiction that will kill her in a year if she didn't stop. This book had me intrigued and I was deeply interested not only because I wanted the mystery of the killer to be solved but I was also very intrigued on Amy's brain case I found myself thinking what if that was me or someone I knew of laying on that bed for so long?!. Alex felt the same and while she got to the bottom and ended up cracking the case which was a total mind fuck she ended up finding herself as well because of Amy. I love this story so much, it was much more than what I expected.
There were many suspects, so many questions; the events that happened had me biting my nails. I wanted answers like Alex and Jacob; everyone seems a suspect and it was a nerve wrecking thrilling ride. This book is one I will recommend to all thriller readers. If you are looking for a good mystery/thriller you have found it. Any fans of Cold case files TV will really enjoy this book. This is a new author for me and I can tell you, I love this writing style and I will be reading more of this writer in the future.
Book Order Series:

BLURB
For fans of Gillian Flynn, Laura Lippman, and Paula Hawkins comes Holly Seddon's arresting fiction debut—an engrossing thriller full of page-turning twists and turns, richly imagined characters, and gripping psychological suspense.
 
Some secrets never die. They're just locked away.
Alex Dale is lost. Destructive habits have cost her a marriage and a journalism career. All she has left is her routine: a morning run until her body aches, then a few hours of forgettable work before the past grabs hold and drags her down. Every day is treading water, every night is drowning. Until Alex discovers Amy Stevenson. Amy Stevenson, who was just another girl from a nearby town until the day she was found after a merciless assault. Amy Stevenson, who has been in a coma for fifteen years, forgotten by the world. Who, unbeknownst to her doctors, remains locked inside her body, conscious but paralyzed, reliving the past.
Soon Alex's routine includes visiting hours at the hospital, then interviews with the original suspects in the attack. But what starts as a reporter's story becomes a personal obsession. How do you solve a crime when the only witness lived, but cannot tell the tale? Unable to tear herself away from uncovering the unspeakable truth, Alex realizes she's not just chasing a story—she's seeking salvation.
Shifting from present to past and back again, Try Not to Breatheunfolds layer by layer until its heart-stopping conclusion. The result is an utterly immersive, unforgettable debut.
Advance praise for Try Not to Breathe
 
"A razor-sharp, fast-paced plot and wonderfully complex characters . . . Not since The Girl on the Train have I been so captivated by a work of suspense."—New York Times bestselling author Tess Gerritsen
AUTHOR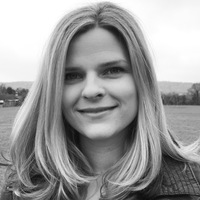 Holly Seddon was born and raised in the sleepy south-west of England and now lives slap bang in the centre of Amsterdam with her husband and four children. Throughout her 15-year career, Holly has been privileged to work in some of the UK's most exciting newsrooms.
TRY NOT TO BREATHE is her first novel, published in the UK (Corvus/Atlantic), Australia and New Zealand (Allen & Unwin) and The Netherlands (Ambo Anthos) in January 2016. Soon after, it will be available in the US (Ballantine/Penguin Random House), Germany (Heyne), Russia (Sindbad), Swiat Ksiazk (Poland and, Crown (Taiwan) .
Holly is currently writing her next novel.
WEBSITE  TWITTER FACEBOOK GOODREADS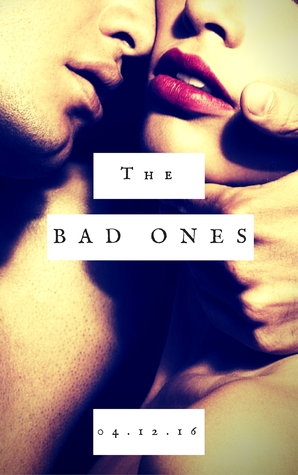 My Rating 5★★★★★ CRAZY~TWISTED~WICKED~ Stars
Title: The Bad Ones
Author: Stylo Fantome
Genre: Dark Romance
Type: Standalone
POV: Third Person – Dual
Expected Publication Date: April 12th, 2016
You may find this review on GOODREADS
"This is the part where you fun away, little girl."
Dulcie Travers; the low class girl who lived in a trailer park loved to take pictures of the world "her world" and then she would draw what she saw through her lenses. Sometimes what she saw was not always flowers and roses but darkness. However; she was the girl at school that slipped around unnoticed; the quiet one, the odd girl. Dulcie liked it that way; no one to bother her or to see everything she could see.
Constantine aka "Con" Masters; the popular star football quarterback always knew he was different but he hide his darkness really good under his mask of popularity. Having his father as the small town mayor helped; and being hot and popular with the girls also helped. Until her…He saw her really saw her but he knew she wasn't ready. Constantine knew though that they were both the same it was just a matter of time.
"Maybe, just maybe, their hidden pieces matched. Con very much wanted to see the real her."
Dulcie accidentally bumps into Con while he was a senior and she was a junior in high school. She really sees him for what he was no one else did thought; it was like a secret that only both of them could see. She knew that she needed to stay far far away from him but something kept pulling her towards him. One night, one magic kiss made her feel so much for him. She couldn't get those deep blue eyes from her thoughts; it hunted her.
"She wanted his darkness to swallow her whole. She wanted to be a part of it. She wanted to give her own darkness back to him."
Constantine was one year older than her; he left the town after graduation and did not return after three years. Dulcie moved on; graduated and was so upset at Cons that he never came back for her; she thought for some reason that the feelings were mutual.
After three long years Con finally returns to town; so much happened while he was gone. Dulcie had moved away from her trailer park and on her own and even was dating. Con had plans for the both of them thought and that was why he stayed away for so long. He waited; he planed; he prepared. Con is now determined to win Dulcie back he knows she is upset with him but he also knows that what they have is unbreakable and he will have to show her and earn her trust. Would their love destroyed each other or would it conquer anything and everything?!
I literally devour this book in one setting; it was a total page turner. All the events that occurred when Con and Dulcie gave into each other will leave you double guessing everything you think you ever know about them. This book it's an absolutely complete twisted ride full of surprises and craziness. It has a lot of dark elements which I personally did not mind but if you have hard limits I will recommend reading the blurb before picking this book up. I loved everything about this book and I cannot wait for everyone to read this book. To all my dark readers this book is for you and make sure to read the warning: this book contains graphic sex, extremely brutal violence, bad language, and people repeatedly and knowingly breaking the law.
Book Order: Standalone


"I WAS LUCKY AND FORTUNATE TO WON AN EARLY EARLY ARC COPY ON FB GIVEAWAY ON STYLO'S BIRTHDAY, THANK YOU SO MUCH!"

BLURB:
Love isn't always bright and shiny.
Sometimes, it's dirty and wrong, buried six feet deep in a secret place where only wild things dare to go. Hidden behind a big black curtain that covers things no one should ever see.
Sometimes it happens between two people who should never be allowed to come together. One who is a match, and the other who just happens to be gasoline.
One strike is all it takes to burn the whole world down, and that's exactly what they plan on doing.
Even if it kills them.
warning: this is a "dark romance" – this book contains graphic sex, extremely brutal violence, bad language, and people repeatedly and knowingly breaking the law.
AUTHOR
Crazy woman living in an undisclosed location in Alaska (where the need for a creative mind is a necessity!), I have been writing since … forever? Yeah, that sounds about right. I have been told that I remind people of Lucille Ball – I also see shades of Jennifer Saunders, and Denis Leary. So basically, I laugh a lot, I'm clumsy a lot, and I say the F-word A LOT.
I like dogs more than I like most people, and I don't trust anyone who doesn't drink. No, I do not live in an igloo, and no, the sun does not set for six months out of the year, there's your Alaska lesson for the day. I have mermaid hair – both a curse and a blessing – and most of the time I talk so fast, even I can't understand me.
Yeah. I think that about sums me up.
WEBSITE FACEBOOK TWITTER GOODREADS
My Rating 4★★★★ Loved the "Shadow" Detective~ Stars
Title: Pandemonium
Author: Bella Jewel
Genre: MC-Contemporary Romance
Type: Book 1 of MC Sinners Next Generation
POV: First Person – Dual
Expected Publication Date: January 26th, 2016
You may find this review on GOODREADS
"Everything happens for a reason. You're my reason, Lucas Black."
Pandemonium: Mainly focus and introduces us first to Ava one of the daughters of Jackson the Prez of the Sinner MC club. Ava is twenty-four year's old living on her own trying to show her family she can actually be a grown up. Ava was spoiled by the club and of course Jackson; wanted to show them she could be independent and she didn't need babysitting. One day she gets taken by a monster aka enemy of her father. He had taken her to send a message to her father; the enemy wanted to hurt the most precious and close thing to the Prez and he knew breaking Ava would work.

"How do you choose whose life is worth more? How do you decide that you're worth more?" Ava
Lucas Black; at only thirty years of age is a broken man himself. He has a sad past but he focus on his job as a detective and hides under his work. He is professional, successful and super hot. Faith put him in front of Ava and he feels the need to protect her. He could see in her eyes the broken girl and he could see himself in her. However; he finds out that she is the daughter of the MC and he had history with them. He tries to stay away but when he find out how bad Ava was drowning he felt something towards her and what started as a protection became something else.
"I've seen the pain in your eyes in my own before, and I know how it fuckin' feels." Lucas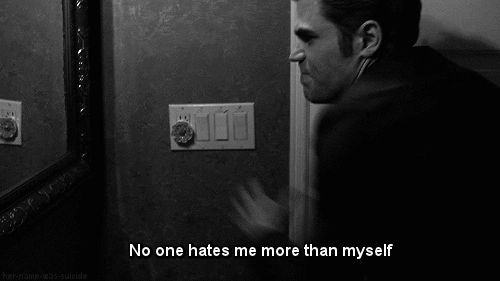 Ava distanced herself from her family a bit after she was rescued from that horrible experience. She did not wanted her father to hurt because of what she saw; of what she went thru. Ava finds herself on a road to self destruction and no one even noticed except Lucas. He knew too well her dept. of depression and as much as he didn't want to be involved he just became involved because Ava found on him something she didn't found on anyone else. She saw a man that was broken as she was and she knew he was the only one who could understand her at the same time she wanted to safe him.
Lucas and Ava somehow managed to find hope on each other and they give into their new feelings for each other. Lucas was extremely protective and smoking hot; he made Ava melt in his arms and I was drooling over him.
Secrets comes out, there was a big battle between Jackson and Lucas because MC and Cops defiantly don't get along. However; after the club found out everything they really had no choice but to accept Lucas help specially after Ava was abducted once again and this time would she escape?!. The original sinners are just amazing and Lucas was definable one hot detective. All the sinner's kids were just so funny I just loved how much they all love each other and teased each other; seeing the parents and all their now grown children made me so happy. I laughed so much, this book was packed with so much action, suspense, and it was written from both Ava and Lucas point of view. I just can't wait to read the rest of the children's stories because trust me there is so much I want to know about them specially Danny and Skye.
"Sometime the greatest heartache makes the strongest people." Ava
This book can be read as a standalone, but if you haven't read the original MC Sinner I highly encourage you to do so because they are so good and all of them are on this book and I loved them all. We see Jackson (the prez) his wife, Cade and Addison, Spike and Ciara, even Muff so yeah you must meet them. I recommend this book all my MC lovers, if you are looking for a book full of angst, funny, action packed and steamy sexy scenes this book is for you.
Book Order Series:

My Rating 5★★★★★ Brody Spoons Stars
Title: The Baller
Author: Vi Keeland
Genre: Sports Romance
Type: Standalone
POV: First Person – Dual
Expected Publication Date: January 18th, 2016
This review is also available on GOODREADS
"Peace wasn't about avoiding things. It was about making the choice to live life with all it's chaos around you, and in the midst of it all, having calm in your heart."
I saw this hot cover and the author's name and I didn't even have to think twice or even read the blurb to know I will love it and I was right I am totally fangirling. Little did I know that cocky Brody was going to be my next new book boyfriend. Damn do I want to have his babies?! Hell to the yes! Haha. This book was funny as hell, hot and sexy, and just pure awesomeness.
From beginning this book sucked me in with so much funny stuff I was giggling from the start. When Delilah Maddox a professional sportscaster had to have her first interview with all the football players specially the star Quarterback of the team Brody Easton; she tried to be cool and professional. Having her job as a female reporter was the highlight of her career and she wanted to do a good job but Brody made the first interview so intimidating he was hitting on her and it was just hilarious to watch these too.
"His lips curled up into a full-blown wicked smile. "Before I could catch myself, my eyes dropped to his naked lower half. Shit. He was dangling in the wind….".
Delilah's father was a famous quarterback like Brody and she knew the sport so well it was one of the things Brody loved about her and she caught his attention instantly; he wasn't going to take no as an answer. He liked the way she looked and he wanted to have her. However; very soon he found out Delilah was not a one night stand kind of girl which is what I loved about her. Brody Easton was the best on his team and had a reputation with woman. He was just perfection in my eyes though because behind his, cocky, sarcastic ways, and obviously a hot ass athlete he was sweet and carrying. Delilah ends us spending a lot of time with Brody because of the football season and her career but the time she spent with him made her liked him not just as a player but as a person. She realized he was so much more than she could have imagined but she had a broken heart that she couldn't sacrifice another breakout.
"I can do exclusive. Hell, the thought of you with anyone else makes me fucking insane…I'll probably fuck up and piss you a lot, but I'd like to try." Brody
Brody 's past left his heart hurt and damaged and he wasn't letting anyone in either because of it but he also knew if he really wanted Delilah he had to open up. However his past comes out and I was a nervous wrecked; it was a bit angsty that had you worried how this was going to play out for these two. The chemistry between Brody and Delilah was undeniable thought and the sexy scenes were super HOT omg Brody was the best in every sense of the word. He spoon me off my feet and I am forever in love with this male. Brody messed with Delilah and it was just hilarious, just loved everything about him.

"I showed up an hour before our planned departure time…pretending that she had gotten the times mixed up." "I'm sorry. I thought you said eleven." I did."Nope. Ten." She was dressed in a pair of logoed steel sweats and a pink ribbed tank top-sans bra. "Nice sweats." Nice tits. the damn things were saluting me."
This book was an amazing read about finding love and getting over insecurities of the past. I would recommend this to anyone looking for a funny read with sexiness; with a Hot Hero and a cool heroine. The heroine's friend Indie so totally deserved a book because she was hilarious as shit loved her. If you are looking for your next book boyfriend well look no more Brody is the shit!
Available 1/18/16:
iBooks ➜ http://apple.co/1QM9TfP
B&N ➜ http://bit.ly/1Yi2xmp
Kobo ➜ http://bit.ly/1SEiOhC
My Rating 5★★★★★ Thrilling Stars
Title: Find Her
Author: Lisa Gardner
Genre: Mystery/Thriller/Suspense
Type: Book 8 from the Detective D.D. Warren Series but It can be read as Standalone as for all book involves a different case
POV: First Person – Shifting
Expected Publication Date: February 2nd, 2016
This review is also available on GOODREADS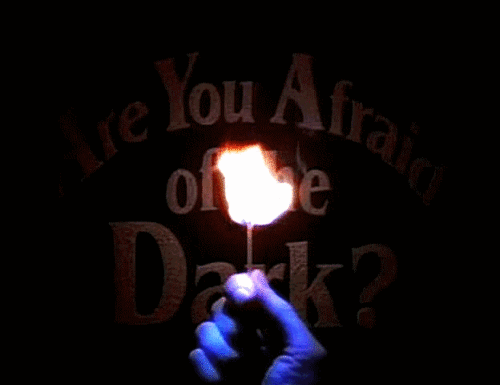 "The repulsive man walks away. Leaves you once again all alone. Naked. Bruised. Bloody. Knowing things you never wanted to know. "Mommy," you whisper. But this monster's real. And there's nothing anyone can do to save you anymore."
Flora Dane was abducted and kept captive for 472 days five years ago. Not many victims that disappear for so long walk out alive. However; either luck or not Flora managed to survive that horror that was being trapped by a monster. He did imaginable things that left her broken and traumatized for life. Seven years after Flora was found and taken back into society s at twenty seven year old he was still trying to fit in but life just wasn't the same. She no longer felt like herself and struggle in a daily basis with nightmares of that horrible time. Flora's mother is a true survivor's mother she really was a hero in my eyes she never gave up on her daughter and even after she returned not herself she was always there for her. She had an FBI victim specialist assigned to Flora's case; Samuel Keynes. He helped them tremendously getting her life back. He didn't have to be involved anymore after so long but he was and I loved him for that, he was the only person Flora trusted.
"My kidnapper had a mission of his own, to remove all shred of humanity from me. To hollow me out, break me down, to turn me into nothing at all." Flora

When Detective D.D. Warren from Boston gets called in to a murder scene of a Bartender who gets burned alive by a victim aka Flora; Detective D.D. gets suspicious right away her instincts tells her she needs to look into that case much closer. Little did she know that she wasn't going to get a break when she took this case. So many questions started to come up instead of answers. Detective D.D. is the best of the best in her department she was in house leave for an injury to her shoulder and was not supposed to be working the case. As a sergeant she only had to supervise instead of in hands-on investigating as a detective but she couldn't leave it. She has a beautiful four year-old son Jack; and an amazing supportive husband that works as a crime scene reconstruction specialist and instructor at the police academy. Alex was so smart and often than not helped her cope with the cases and with their son. He even gave her some inside input and I loved their relationship so much. I enjoyed D.D. sarcastic ways she was such a bad ass detective.
"Bound wrists don't seem to indicate willingness.""Sorry. Given that it's a Fifty shades of Grey world, I can't make that assumption." D.D.
"Flora's gone missing…we're no longer looking for one missing girl, we're now looking for at least two." D.D.
This book was full of suspense from page one and it was a total roller coaster ride full of mystery and so intense. I was on the edge of my bed while reading this book the entire time. The author had you guessing; everyone was a suspect and it was so nerved wrecking trying to get to the truth. I love D.D's sarcastic ways and the relationship she has with her team and husband's it was such an enjoyable read. When D.D. realized that the male burned in the fire was possible responsible for the disappearance of two other missing girls this case was her priority. However; when she thought she had something and knew that Flora had the answers she finds that Flora was abducted once again from her own personal apartment. More questions more suspects and I was panicking the entire time. This book was twisted, raw, disturbing, but yet I just couldn't stop reading this thriller of a story. I loved everything about this book no matter how disturbing it was it kept me hooked and intrigued and guessing everything at the same time. I wanted answers and holy hell it was a thrilling ride. To all my thriller suspense readers you will love this book. This book was written from both Flora and DD's point of views. The fact that this author takes her time investigating missing cases in real life and talking to detectives makes this book so much more amazing and enjoyable because even though it's fiction we do get a detailed of how these cases work in real life and how the Detectives work to Find Her.
"Survivors make it because they learn to adapt. Adaptation is coping. Coping is strength."
Book Series: Each are standalone


Perfect song for this book: Falling Inside The Black by Skillet
My Rating 4.5★★★★  Captivating Stars
Title: First Touch
Author: Laurelin Paige
Genre: Romance/Erotica/Suspense
Type: Book 1 of 2 from First and Last Series
POV: First Person – Female
This review is also available on GOODREADS
"But his eyes caught me. There was something I recognized in them- a sorrow or a longing that was both gripping and haunting. I saw myself in those eyes." Emily
Emily Wayborn was wild from early age living the life; a crazy wild life with her best friend Amber. They were best friends and went thru so much together. It has been five years since Emily decided to leave that life behind she learned the hard way due to her actions and her living style with Amber that she wanted something better for herself. She tried to pull Amber away from that life of drugs, man, sugar daddies and low life of submission but she couldn't take Amber; but she wouldn't leave it behind. Emily thought her life was finally looking better having a good carrier in Hollywood even if it's only a voice behind camera that no one knows the face to match it with but she was making a good living for herself until that call. A call from Amber that placed Emily right back to her old life even if she didn't want to be.
"I don't know what it is about you." His voice was strained,…"But I can't get you out of my mind. You contaminate my thoughts."
Emily hired a private investigator to help her search for Amber but every time she thought she was closed to finding her it lead her to noting. Her only clue to finding Amber was a HOT, dangerous, and powerful man; Reeve Sallis. I couldn't help liking Reeves; I kind of had a love hate relationship with him. I liked him but not so much to trust him. Emily ends up trying to seduced Reeve to find information on Amber but gets nowhere instead she ends up falling head over heels over him. Reeve was a very intense male something in Emily intrigued him and he chased her back and wanted her. They both seemed to be made for each other she was a natural submissive as he was a natural Dom and together they were explosive. The intensity of their sexuality was damn hot. I was not so sure about Reeves intentions though; so the entire book I was biting my nails so hard it was a complete roller coaster ride when you think you know something but you fucking don't know a thing. The author twisted things around and at the end lefts us just shocked and hardly having time to breathe.
"I hope you aren't too saddle sore, because I can't have you in those tight pants a second longer. I need you naked. I need your cunt out. I need to be inside you." Reeves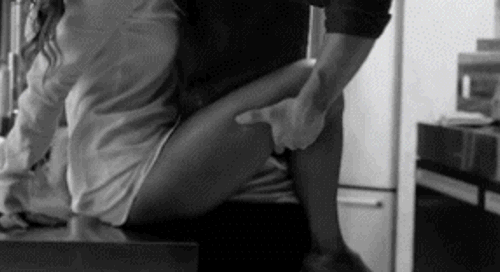 "I didn't want to admit – I'd set out to capture him and instead he'd captured me. I couldn't fight it. It was done." Emily
There was so much hot sexy steamy scenes on this book you do not want to missed; however there are some disturbing things as well that I prefer not to remember or I'll throw up. Overall, I enjoyed this story I was hooked from the beginning I couldn't helped liking both Emily and Reeve but hate both at the same time if that's even possible? Lol.. Maybe it was just some things I didn't feel conformable with and made me want to slap them both haha. If you are looking for a steamy, suspenseful, chilling book you have found it on this book. I honestly can't wait to see the conclusion of this intense read on the next book coming soon on June of this year because let me tell you this book is defiantly a page turner; once you start you will not want to put it down.
"His whispers were unheard whispers. The gasps at the back of my throat were sounds I'd never made. The way my knees buckled, how he pulled me tighter against him, the sighs between us-all new." Emily
Purchase Links:
Amazon US
Amazon UK
Barnes & Noble
iBooks
Google Play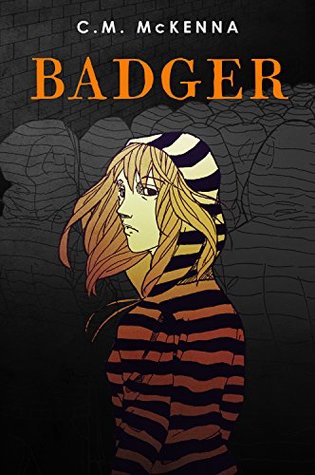 My Rating 5 ★★★★★ Emotional &Unforgettable Stars
Title: Badger
Author: C.M. McKenna
Genre: Contemporary Fiction
Type: Standalone
POV: First Person – Female
This review is also available on GOODREADS
"He was very human behind all the animal mannerisms. Very human and very, very screwed up." Adrian
This book gawd…This book was just amazing, beautifully written and it broke me till the point that every time I think about it my heart breaks and tears falls all over again and I honestly have no idea if I would ever get over this book. The story was just unforgettable, painful, raw but yet beautiful and incredible.
Adrian Birch has been sober from an awful addiction for almost twelve months now. At age twenty-seven she felt like a nobody and worthless living in the city of Boston. The only support system she had was her twin sister and her parents but she felt like a burden to them and wanted to do good for them to prove she can handle real life without the addiction that was drowning her life.
Her life takes a big change when one day she meets Badger a vigilante bicyclist in Boston. She becomes obsessed with him. This guy was harsh and dark which made her more obsessed towards him and she wanted to do anything to get his attention even if that meant faking a false suicide. Everything about this mysterious guy speaks danger; he even had a blogger's fan made website that idolized him for what he was doing. He was in his own twisted way protecting the city of Boston with his bicycle and taking bad people down and bringing justice into his own hands. When Adrian finally caught "Badger's" attention they both felt this pull that kept drawing them together. It was just something they both couldn't control.
"I get that, too. Like a magnet." Adrian
Ok so he is definitely not gently at all and he is not even sorry for it he has never had relationships and never let anyone in so talking to Adrian was a new thing for him. Adrian didn't seem to mind she wanted to know him more because she was having the same feelings for him. I loved Adrian so much on this book because she was having real life issues; she was learning how to be a survivor of a drug addiction and going through an everyday struggle. I feel like Badger with his fucked up history was an inspiration to her.
Adrian and Badger build up a strange relationship; she didn't know what to call it; her not but now boyfriend?! But a relationship none the less. Badger had a horrible and sad past that pains me so much to think about it. He grew up with no mother to be there and protect him. His nightmares and past was so horrible Adrian wanted to save him so bad but there was no cure for him; for the way he was. She finally understood it but that didn't changed the fact that she hurt for him. Even with a horrible past Badger had never opened up to anyone and Adrian knew deep in her heart she was the only person he had ever felt anything for even if he couldn't say it.
"I wondered why I wanted him so much, when he's never even admitted he liked me…" Adrian
While they were together Adrian realized no matter what; Isaac couldn't be fixed but she still wanted him. Until it was too much for her she just couldn't give him what he needed and he knew he couldn't be what she wanted him to be. He told her to be strong to follow her dreams and be happy doing what she wanted and was good at and not just anything. Badger run the streets of Boston protecting people from danger just because it was a natural thing for him to do regardless of the consequences but he was smart too. He was fast and was not afraid that was something he lost so long ago he was never afraid.
"Give up on me, Adrian, for fuck's sake…I won't ever love you back," he said."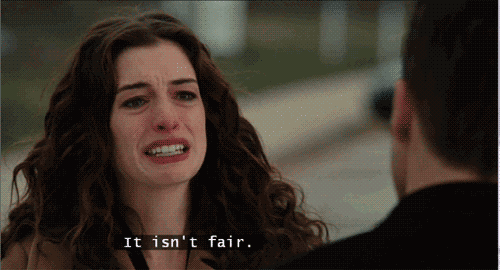 Adrian ended up separating herself from Isaac but she still wanted to protect him from the police they wanted to bring him down and she was going to do anything to make sure Badger was ok. Even if he couldn't love her the way she wanted him to; that didn't mean she couldn't join the fan group and help him from the sidelines. Badger found out it was her running the town's revolution to protect her and tried to stop her. The events building up to the end of this revolution was crazy, left me breathless, speechless and in awe. I had so much excitement for what Adrian and Badger's fans were doing but at the same time that ending just freaking gutted me till no end. Badger is a story that will stay with you forever, it's funny, sad, heartbreaking but just amazingly beautiful at the same time.
To all my romance lover readers if you want to know if this book has HEA open spoiler. (view spoiler) Because this was me while reading/ when I finished reading/ while writing review/ and still two weeks later I'm a mess and probably will always be when I think of this book. But I regret nothing, that's what makes it unforgettable for me.
This song will always remind me of Badger always and forever and I will cry every time I listen to it haha
BREATH By Breaking Benjamin
My Rating 5★★★★★ Survival Stars
Title: Odium 0.5
Author: Claire C. Riley
Genre: Dystopia/Horror/Zombie Apocalyptic
Type: Book 0.5 of The Dead Saga Series
POV: First Person – Female
Expected Publication: December 5th, 2015


"The Dead had risen. The dead walked. The undead were out there, eating my friends…The images would always be there now, burned into my mind like history written into books."
I have been following Nina's story since the beginning so when I found out Claire was writing what happened before the apocalypse I knew I had to read it. Little did I know how much it was going to hurt…Ok I'm lying I knew it was going to hurt. I knew somehow Nina's past wasn't all happy and flowers so getting to know what exactly happened to her to make her the way she is now made so much sense. It doesn't mean it didn't hurt because it did but I can completely understand her reason behind shutting everyone down and not letting people in. Odium 0.5 is where everything started; the story of Nina before the zombie apocalypse hit and what happened behind "those walls". I didn't know what I was expecting behind those walls but it sure was depressing as hell. This book was dark, sometimes disturbing and uncomfortable to read; however I couldn't put it down and devour it in one setting.
Nina was living a normal life like everyone else. A regular job; a husband she loved but somehow they're marriage was falling apart. Routines and regular life she didn't appreciate until the apocalypse hit. Nina loved her husband Ben but after so many years of marriage they somehow got sidetrack on material things and stuff that really didn't mattered; she was sure that they had gotten to a point where their marriage was bound to be done. However; they found themselves appreciating what they had and realizing how much they still loved each other and that stupid fights were just that stupid. The need to survive an ugly apocalypse made her realized how much she wanted to live and make her life better and stop complaining about expensive shoes and material things that no longer mattered if you didn't have the love of your life with you.
"It takes the end of the world for us to stop fucking arguing, eh?" he said sadly, leaning forward and pressing his forehead to mine."

Nina and Ben left their home after realizing no one was sending help and they were basically on their own. Ben's goal was to get to his parents to a safe place; however they never made it far. Ben helped Nina stay strong; he believed in her and gave her the strength to keep going he told her to never give up and fight even if it meant leaving him behind. He made her promise that no matter what she will fight and she will survive.
"He smiled and then turned and kissed me with so much force that I nearly fell over from it."
They found "Deaders" aka zombies on their way to safety and at one stop there was too many; only one was able to escape. Sadly; Nina lost her love, her husband and she promised she will do anything to stay alive. It was much easier said and done because when she finally reached a safe wall aka a building for survivors her world changed. She was too ashamed to try to go to Ben's parents after what she had just witnessed so she stayed at this so called "safe wall". At first they were getting help from the government. However as a year went by and food and government helped stopped the rules inside the walls completely changed. Everyone was starving and with nowhere to run to and no one to get help.
"There wasn't anywhere safe anymore, and it made me wonder if there was really any point in trying to escape this madness."
So many horrible things happened behind those "walls"; I can't really begin to explain how much I hurt for Nina. Why she detached herself from the world after what she had to do to survive. Every time she tried to save or help someone got hurt she was utterly dead inside and she knew that the only way to survive was to shut her feelings and emotions off. That ending gutted me so much, I felt hopeless. However; thank goodness I've read the other books in the series and I am continuing book three because I just love Nina so much more now. This series is phenomenal a story of survival and strength when there is no hope and you feel lost.
This review is also available on GOODREADS
★★★BR with my partner in crime LIZ ★★★

ABOUT THE AUTHOR
Claire C. Riley is a USA Today Bestselling author and #1 Bestselling British Horror writer.
Her work is best described as the modernization of classic, old-school horror. She fuses multi-genre elements to develop storylines that pay homage to cult-classics while still feeling fresh and cutting-edge. She writes characters that are realistic, and kills them without mercy.
Claire lives in the UK with her husband, three daughters, and one scruffy dog. She is a lover of epic romances, eater of cake and hater of sprouts!
She can be stalked at any of the following:
www.clairecriley.com
https://www.facebook.com/ClaireCRiley…
http://bit.ly/clairecrileyamazon/
https://twitter.com/ClaireCRiley
https://www.google.com/+ClaireCRiley
My Rating 5★★★★★ SCREW THE PLAN AND JUST WING IT ~ Stars
Title: Out Of Plans
Author: Stylo Fantome
Genre: Romantic Thriller
Type: Book 2 of 2 from The Mercenaries series
POV: Third Person
Expected Publication: December 15, 2015
"You and I? We make the best 'big mistakes', ever." Marc
Out Of Plans picks up six months after the most upsetting ending of the history of book endings haha. Liliana (Lily) Brewster was upset and angry at Marc and she was bound to train and be better than he was. Her goal was to train and be good enough to go avenge the death of her sister. Of course she wished she finds Marc as well but pretended that he didn't matter to her anymore. She tried to blackout his memory and forgets about him. Little did Lily know that her destiny was bound to come crashing right back to him and back to where they were before fighting for their life together. However this time around she was smarter and stronger.
"I was always stronger than you, you just never realized it." Lily
Marcelle (Marc) Da Sant is trying to do what he thinks is the best; he is in a mission to do something to protect the woman he loved but he let her go. He was bound to keep her safe but what Marc didn't realized and it sure took him long enough to realized was; this woman he fell for was stubborn and was never going to stop fighting for what she wanted. Marc was very impressed when he crossed path with Lily and this time he wanted to fight for her and keep her. However; Lily wasn't giving in so easy. Some people may say she was too harsh on him but I thought she was badass and he had to get it in his head they were both a team and they had to trust each other and believe in each other to make things work.
"Now that he knew she wasn't living a peaceful normal life…he couldn't bear the thought of her being out of his sight." Marc
Kingsley Law; what can I say he was amazing. Lily reached out to him for help and he was there always. He was a badass assassin and I would have given anything to fall head over heels for him but my heart was and had always been with Marc. I felt horrible that he and Lily would have never made a couple they were awesome together as a team; as best friends who understood and could read each other's thoughts. But her heart was Marc's and I loved that.
This book was packed with action; suspense; it was sexy full of funny moments just plain awesome. These three found themselves again being chased by killers running for their lives and it's a total roller coaster ride. They finally run out of plan and have to just go with it and follow their instincts but this time it was Lily's call; oh boy did I loved how these two man would give their lives for this woman. And what Lily did at the end wow left me breathless and speechless. I love a badass heroine and who doesn't like two hot sexy assassins to go with it?! Hmmm YES PLEASE!. Defiantly recommend this amazing book to all my friends. And I just wish that we get Kingsley's book he needs a badass heroine for himself as well. He is just amazing. You hear me Stylo??!! *hint*hint* we want Law's book.
"They were something better. Something unified. Something unbreakable." Lily
This review is also available on GOODREADS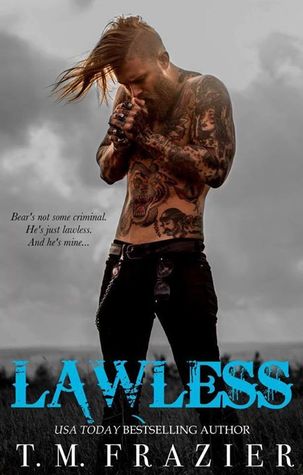 My Rating 
                     

4

★★

Never given up on you Bear Stars

★★

 

 

                
  Title: Lawless
Author: T. M. Frazier
Genre: Contemporary Romance
Type: Book 3 of 4 from King series
POV: First Person – Dual
Publication Date: December 8, 2015
"We were two tortured souls…But we found each other. We needed each other." Thia
Lawless is the story of "Bear aka Abel" who we meet in King and Tyrant. Bear had suffered so much growing up and was just out of the MC "hiding" or just staying away from his father who wanted his head. He was living a destructive life with no escape or hope of being saved. When he least expected some mistakes of his past brought him back to the town he never wanted to see again. Back in Florida he finds this stupid girl that he never in his dreams imagine would take his words seriously and his life changes dramatically.

"I missed knowing my place in the world and knowing who I was…driving back into the gates of my hell, I had no fucking idea." Bear
Thia Andrews; at only ten-years old meets Bear during one bad circumstance. Bear gives her something to trick her not to give his trouble MC friend away. Thia takes Bear's gift and believes in his words. Seven years later; at seventeen years old she finds herself in trouble and no one or nowhere to run to. She panic and the only person that came to her mind was the promised of help from Bear. Little did she know that going to him was going to make her life more dangerous than it already was.
After King is able to get Bear back in town to handle the trouble that Thia was in; Bear finds himself not knowing what to do. He just wants her to go away and for him to continue his destructive life. I really felt for Bear for everything he went through. Thia had no family left she lost her brother at a young age and now she had no parents either or any family to go to and in a big hole that she doesn't know how to escape from. Growing up too early she had to learn the hard way to depend on no one but herself with two part time jobs on top of her full time job; she was trying to help out at her home the best she could. I loved how brave she was she didn't hesitate when she had to pull the trigger when trouble faced her. She was a great shooter and that impressed Bear. He had never met anyone like her; so strong and determine but fragile at the same time. Bear saw so much in her and she saw the same emptiness and sadness in Bear. She wanted to help him and he wanted to help her. They were just perfect together.
With a little persuasive she got what she was wanting from Bear he gave in he tried to resist the entire time but at the end he just couldn't; he couldn't helped wanting her.
"I'm not stopping at kissing. I'm not stopping until you're mine in every fucking way." Bear
Bear was bound to do anything for Thia even if that meant making her hate him; he knew that once his father finds her she was dead and he was willing to give himself up to save her. All the events at the end of the book left me breathless and with panic. I had an ache in the chest, my throat was in knots and I just wanted and make it all better but of course I have to read the beginning of the next book and shit why did I do that?? I felt worse than before. Now off to wait for the next book to come because I need answers and revenge. This waiting my just kill me.
 "He was just a boy who had no clue what he was doing and I was just a girl who had no idea what to do with all the feelings I had swarming around inside of me." Thia
★★★BR with my SHHLUTS LIZ and WAR during our ISC chat week.★★★
https://www.goodreads.com/topic/show/…

"ARC kindly provided via TRSOR blog tour, in exchange for an honest review."
Purchase Links:
Amazon US: http://amzn.to/1TSsKW1
Amazon UK: http://amzn.to/1SIGSQO
Paperback US: http://www.amazon.com/Lawless-King-Bo…
This review is also available on
AUTHOR
Website  |  Goodreads  |  Facebook |  Twitter
T.M. Frazier resides in sunny Southwest Florida with her husband and baby girl.
In the third grade she wrote her very first story about a lost hamster. It earned rave reviews from both her teacher and her parents although her spelling could have (and could still) use some help.
It only took her twenty years to start the next book.
The Dark Light of Day was her debut novel.
She LOVES talking books with her readers.
Title: Perfect Ruin
Author: Nashoda Rose
Genre: Dark Erotic Romance
Type: Book 2 of 3 from Unyielding series
POV: First Person – Multiple (Mostly dual)
Expected Publication: December 14, 2015
"I'll always look out for you, braveheart." Kai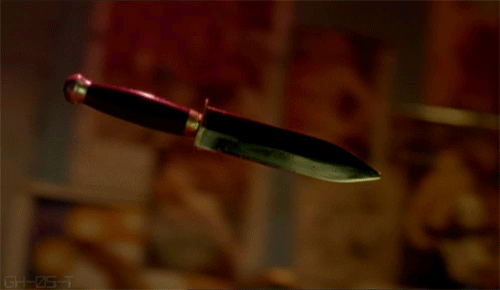 Perfect Ruin is the second book in the Unyielding series. Kai was introduced in Perfect Chaos; in order to enjoy this book to the fullest you must read book one as you will see characters like Chaos, Deck, Conner and many more you do not want to miss out. Even the Tear Asunder band shows up say what??! OMG yes this book is just amazing. This book had me hooked right from the beginning. Who could resist a super-HOT killer that falls for the wrong girl?!. So is he really that bad?! You will have to read this amazing, steamy, thrilling and suspenseful story to see it.  Kai is a hitman for the "Vault" aka a twisted business. His mother is the head of that awful system where they would keep children like him at a "farm" aka a horrible place and brained washed them to have no feelings and become well cold hearted killers. He grew up in darkness, getting used to pain and no feelings; he didn't like it but that was all he ever knew until her. When he was assigned to a specific case he met London; the daughter of a scientist the Vault was using for their own twisted stuff.
"Mother thought we were more dangerous if we had no attachments, no feelings" Kai
"The magnetic draw of my brave little scientist was irresistible. London was the woman who tested all my control." Kai
"I wanted him,…I liked how his hands felt on me and how he made my body submit to his."             London
"It was like I was thawing, the ice congealed around my emotions melting a little each day." Kai
Must be read in order:
Perfect Chaos (Unyielding, #1) Deck and Georgie
Perfect Ruin (Unyielding, #2) Kai and London
Perfect Rage (Unyielding, #3) Connor's story (February 2016) 

Book Series Order:
PS:I will forever save this screenshot when I commented on Nashoda's page and the cover model liked my comment. I think I said "Oh I follow on IG I thought I recognized those abs" whatever hahaha


https://www.facebook.com/564276203633…